Brittany port to port #3 - Morlaix to Brest
The lighthouse trip, loop around north west Brittany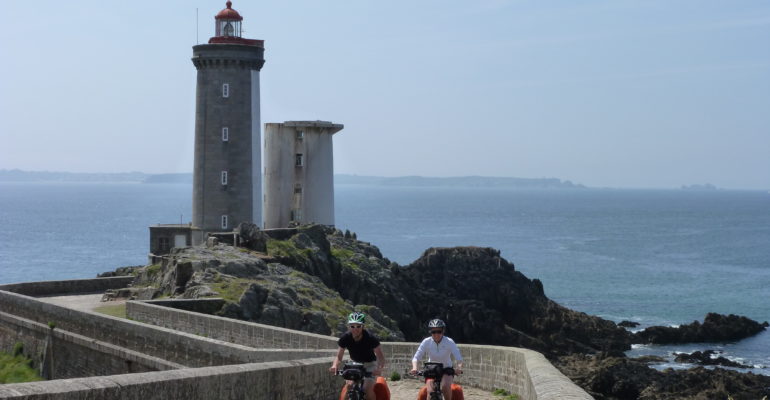 Highlights
Roscoff, a small city of character
Some of the most beautiful lighthouses in Brittany
The Abers with exceptionally varied scenery
Wild Brittany coast … where you feel you've reached the end of the world
To the end of the world
A surprising trip to the end of the world along the wild Brittany coast from Roscoff to Brest
A surprising trip to the end of the world along the wild coast of Brittany. From port to port, you cycle from Roscoff, a small town of character, to Brest, a large French arsenal. Between the two, you ride through small historical villages, consisting of its granite houses, along beautiful beaches and a steep wild coast.
The most beautiful lands are often of character! Here, you cannot remain indifferent to the powerful temperament of the Elements and Inhabitants. It makes the whole identity of the region. Indomitable, the elements and inhabitants are no less welcoming and warm. Do not be afraid to pass the door, to be curious, the pride of its region passes by the pleasure of sharing and exchange.
Along the road, these lighthouses, which still help sailors orient themselves night and day, are kilometer markers on your journey. Appreciate these architectural works of art, and make some great photos!
Food lovers can enjoy a large choice of Breton pastries and seafood. Local producers also have fine vegetables and meats to enjoy. After the day's effort the local cuisine will satiate the hungriest and delight the most gourmets!
Brittany from port to port, a journey in 6 chapters.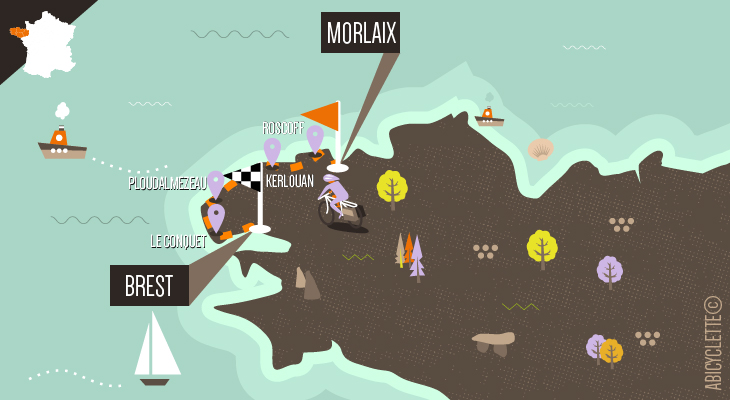 Fit
FROM MORLAIX, BARNENEZ LOOP
38km
323m
This bike loop takes you to the east bank of the Morlaix River. You join the Cairn of Barnénez, a surprising site, 7000 years old! A story of love for man that settled this territory so long ago.
Briefing Orientation
Before your first ride, we invite you to meet one of our guides, at your place of departure. A time of exchange, a privileged moment to give you our last practical tips, must-see places and experiences, to answer all your questions, take care of your bike fitting to begin your trip.
From MORLAIX to ROSCOFF
30km
260m
For a few more km

38km

276m

Along the Morlaix River, you ride to the English Channel. The smell the salty air and small resort of Carantec feel like the holidays. If you have come to Brittany in the past, the city will certainly bring out old memories.
Morlaix: Lighthouse n°1 (Phare de la Lande), Roscoff: Lighthouse n°2, Ile de Batz: Lighthouse n°3.
From ROSCOFF to KERLOUAN
54km
339m
You start the day riding along the shores of the English Channel. You leave the pretty port Roscoff and its stones which make the charm of the city. You then take a small road winding between sparse habitat, sometimes laid here and there against massive granite blocks. Pleasant surprises await during the day.
Brignogan-Plage, Pontusval Lighthouse : Lighthouse n°3
From KERLOUAN to PLOUDALMEZEAU
54km
339m
You continue your journey west, towards the end of the world! The air is pure and smells of salt and seaweed. Soon in front of you, you will see the Virgin Island and its lighthouse (n ° 4). The highest lighthouse in Europe with 82m high, it is one of the most impressive. At certain periods of the year you can reach the island by boat to visit the lighthouse. To reach the top and access the lens, climb up the 397 steps! You then ride a little bit inland to cross the bridges that allow you to cross the Abers. The tides orchestrate a living natural spectacle. Slowly sea water level rises into the river creating a powerful river arm. Enjoy the show!
From PLOUDALMEZEAU to LE CONQUET
50km
375m
As you are close to the harbor, you wake up early to the sound of gulls. You will not smell any scent of oil which woke up the inhabitants of Ploudalmézeau one morning of March 1978. The Amoco Cadiz was shipwrecked just where you are, only 4 kilometers from Portsall. When you see today how beautiful the coast is you can realize the extent of the disaster and the work accomplished to renew its natural state. It took cleaning rocks one by one. Today, there is no trace of oil left. Only the anchor of the oil tanker and a museum at the tourist office testify about this event. En route you reach a strange coast where the meadow flows into the sea; With beautiful granite chaos lying on the beach here and there. A real scenery of end of the world you will soon reach. Let your bike take you to the Pointe de Corsen. You are at the farthest point west in continental Europe! The air you breathe here comes directly from the Atlantic!
Lighthouse No. 5, 6 and 7 today. You can visit Trézien, Lighthouse n°5 in July and August. You can reach it by bike.
From LE CONQUET to BREST
40km
318m
From the port of Le Conquet, you are only a few kilometers from the Pointe Saint-Mathieu. If you are a fan of Thalassa, the French television show dedicated to the sea, you will recognize its lighthouse (n ° 8) on the ruins of an abbey. The place is enchanting and the cliffs are grandiose. Attach the bikes and allow yourself some time to explore this site, on the southwest corner of your itinerary. You then head East towards Brest. You keep an itinerary made of small roads along the gully and Brest harbor. A little effort will be needed to come back from the Lighthouse Petit Minou (n°9), the site is a reward in itself! The Portzic lighthouse (n ° 10) and the shipyards of Brest conclude this athletic day.
BREST
A last wander around the port and the banks of the Rade de Brest, a visit to the castle, a cable car ride between the Capuchins and the city center… The city of Brest in constant transformation offers a beautiful urban stroll to conclude your stay. .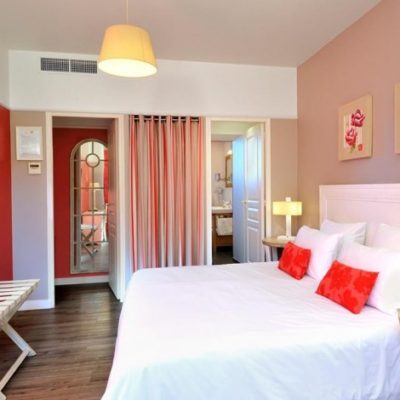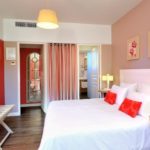 Comfort Range
Our quality standard at Abicyclette. This type of accommodation includes 2 and 3 stars hotels. Depending on the itinerary, you might spend some nights in approved guesthouses. You enjoy a double bedroom with private bathroom and toilet and adapted welcome for you and your bikes.
---
Starting from 935€/participant in Self Guided option | See detailed prices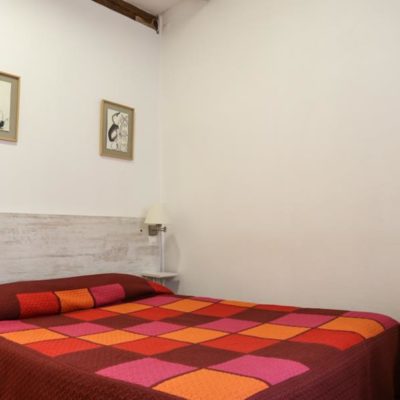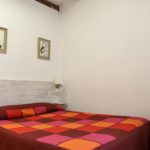 Essential Range
You want to enjoy your itinerary without anything fancy. Our "essential" range offers a simple accommodation for a good night's rest in a simple hotel, guesthouse, rest house or hostel.
---
Quote on request | Contact us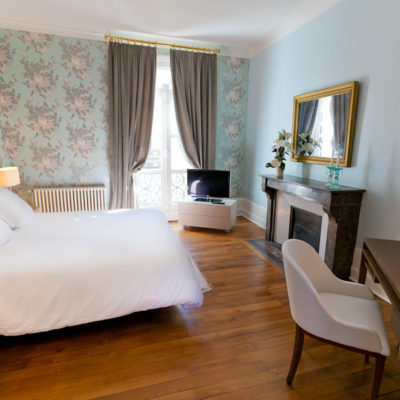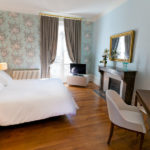 Privilege Range
Opt for total comfort in charming 3 and 4 star hotels which offer all the services you need and a special welcome for you and your bikes.
---
Quote on request | Contact us
Price includes
Accommodation: 6 nights in a Double room
6 breakfasts
1 dinner
Luggage transfer
Phone assistance 24/7
Access to our exclusive travel application to follow your route, inform you about places of interest, restaurants, facilitate your assistance in case of emergency, find all your travel documents and our practical advice.
Application fee
A personalized greeting with our team at the beginning of the trip to receive your travel documents
Taxes
The trip itineraries available on the following supports:

Loan of a Bicycle GPS uploaded with full itinerary of the trip
Cycling practical guide including topo maps, restaurant recommendations for lunch & dinner
Specific services
Jour 1 : Meeting with our guide in Brittany
Price does not include
bike rental (see option)
Breakfast on day 1
Lunches
Dinners not included in "Price includes"
Drinks, visits & other personal expenses
---
Homemade and fully tested itineraries
Routes selected for their cycling and touristic interest entirely tested and away from traffic
Accomodations selected for their hospitality, atmosphere, services and quality meals
A flexible organisation to suit you needs and wishes: You choose the date you want to you leave on! We check the availability of each accomodation to make sure it is possible.
---
Close assistance
One of our guides greets you on your first day. He will hand out all the needed documents for the trip (hotel vouchers, maps of the area,GPS, practical guide), get you settled on your bikes (for rental bikes).
Phone assistance, you can reach the Abicyclette team whenever you need
A Luggage transfer service which respects your hours of rest (we pick them up after 10:00 and deliver them before 16:00)
---
Follow your itinerary anyway you like – modern, practical, traditional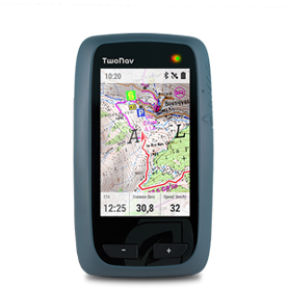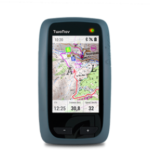 We loan you a GPS so that you can easily follow your itinerary without having to look for your way around (bike support included)
A practical cycling guide with all the useful information (addresses, highlights for the day, topo maps, and touristic information)
---
You can also
---
On our guided tours (for groups on demand), we accompany you every step of the way
One of our state qualified instructor and professional cycling guide accompanies you every step of the way
Full board (all meals covered unless asked otherwise)
A picnic buffet set up for lunch with a wide choice of fresh and local produce
We offer a high-end bike rental service. Our bikes are suited for road and gravel road long-distance cycling. Fully equipped and highly reliable, they are faithful travel companions.
---
Trekking bike

A layed out and dynamic position

Mixed aluminum frame, telescopic fork. Straight handlebars. Disc brakes. Transmission Shimano 24 to 30 speeds.

Supplied equipment per bike

1 helmet
1 back bag 20L (waterproof)
1 front bag 4L with plastic map holder (waterproof)
1 lock
1 repair kit (patches, tube, tire lever)
1 multi tools box
1 pump
1 bike computer
1 bottle

Touring bike

An upright and easy going position

Mixed aluminum frame, telescopic fork. Straight handlebars. Disc brakes. Transmission Shimano 24 to 30 speeds.

Supplied equipment per bike

1 helmet
1 back bag 20L (waterproof)
1 front bag 4L with plastic map holder (waterproof)
1 lock
1 repair kit (patches, tube, tire lever)
1 multi tools box
1 pump
1 bike computer
1 bottle

Ebike

With an autonomy of almost 120km, cycling has never been so easy!

Supplied equipment per bike

1 helmet
1 back bag 20L (waterproof)
1 front bag 4L with plastic map holder (waterproof)
1 lock
1 repair kit (patches, tube, tire lever)
1 multi tools box
1 pump
1 bike computer
1 bottle
Getting here
Departure city : MORLAIX
Coming by car
at 5h15 from PARIS
at 6h from BORDEAUX
at 8h from LYON
Parking
Parking Les Otages – MORLAIX
Coming by train
Morlaix train station - 3h45 from Paris
Rennes train station - 1h30 from Paris
Coming by plane
Brest airport
Rennes Airport
Arrival city : BREST
Coming by car
at 5h from PARIS
at 6h from BORDEAUX
at 9h from LYON
Coming by train
Brest train station - 3h30 from Paris
Coming by plane
* Abicyclette Voyages accompanies you on demand, including transportation solutions.
How to get back to the starting point
By train from Brest to Morlaix in 45 min (hotline)
Return by car in 0h45 to your starting point ?
Private shuttle: see detailed fares or contact us
Recommended equipment
Bike
Trekking or hybrid bike
21 to 30 speeds
26 or 28 inch (700) wheels
Clothing and equipment
Helmet (included with the rental)
Clothing suitable for cycling
Warm jacket (eg fleece)
Rain proof jacket
1 pair of sunglasses
1 pair of cycling shoes
1 small backpack or panniers
1 or 2 water flasks (included with the rental)
1 lock (included with the rental)
Our reccomendation for optimal comfort:

1 pair of gloves
1 special pair of pants (shammy leather)
1 night see fluorescent vest
Bike maintenance
Emergency repair kit: 2 or 3 tubes, patches, pump, tire levers, multi-tools
Daily use kit: cloth, brake pads, oil
Other
Suitcase for transporting personal effects in luggage transfers (limited to one per person when possible)
Change of clothes for the evening
Warm jacket for the evenings
Set of toiletries
Mobile phone and charger