Manche Océan
From Morlaix to Quimper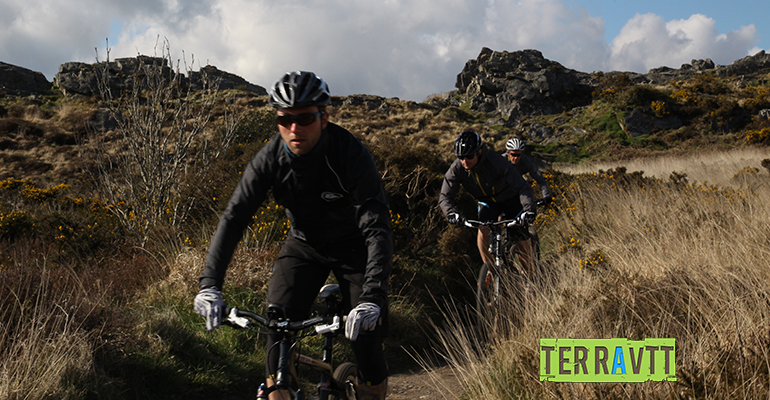 Highlights
The Monts d'Arrée trails
The ascent of Menez-Hom
The Bay of Douarnenez
A Great Sportive MTB Breton Crossing
By the Breton peaks
From the banks of the Channel, cross the Monts d'Arrée to reach the Atlantic coast. From the top of the peaks and peaks of the Armorican Massif, go down the tracks that take you to the world's end!
On the port of Morlaix, prepare to climb the peaks of Brittany. The Armorican Massif erects here some of its most beautiful Rocs. From 0 to 380m above sea level, a great effort for a great reward. Trails and tracks follow each other in this unique landscape that sometimes resembles Scotland.
From the Roc'h Trévézel, the highest point of the trip, you start a long descent to the Atlantic through woods and forests that offer beautiful paths with regular sequences and technical obstacles.
From the edges of the Alder go back on the Menez-Hom. From 0 to 330m, the narrow paths between moors and forests are linked together for our greatest pleasure. The summit offers a sumptuous panorama on the bay of Douarnenez. If the visibility is good, you will be able to see the extent of your crossing, from Roc'h Trédudon and Trévézel to the Montagne du Prieuré, making your last visible obstacle to join Quimper.
Get a glimpse of the trip on: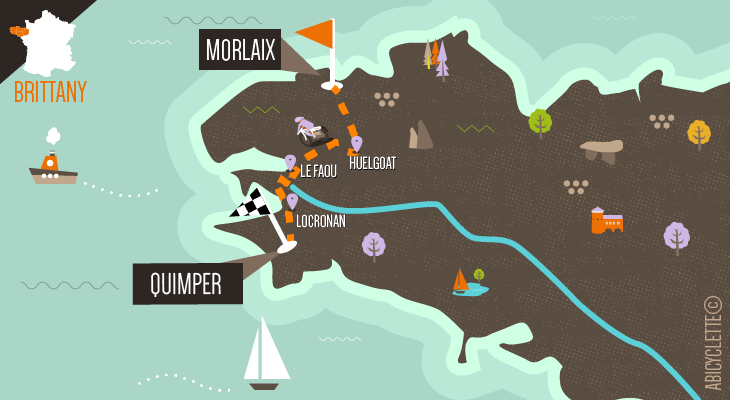 Aventure
FROM MORLAIX, MORLAIX'S RIVER LOOP
25km
378m
A warm-up around Morlaix allows to discover the banks of the Channel, the port of the city and its attractions.
Briefing Orientation
Before your first ride, we invite you to meet one of our guides, at your place of departure. A time of exchange, a privileged moment to give you our last practical tips, must-see places and experiences, to answer all your questions, take care of your bike fitting to begin your trip.
From MORLAIX to HUELGOAT
47km
1076m
Departing from this city of a thousand facets, steeped in a deep valley and overlooked by the magnificent viaduct, you join the first singles snaking on the territory of the korrigans through the Monts d'Arrée. Driven by the iodized air of the Channel, you will quickly reach the doors of the Regional Natural Park of Armorica and its Chaos emerging from the ground. Your first stop, the shores of Huelgoat lake.
From HUELGOAT to LE FAOU
55km
750m
You leave the shores of Lake Huelgoat and the famous Chaos to attack the climbing ridges of the Monts d'Arrée. A 18 km climb and 215m vertical drop, with some descending parts and some rolling ones, to bring you to the top of the ridge. During 13km, you slalom between the Roc'h (peaks of the ridge), in very beautiful tracks, at the same time rolling and technical, often in single-track, widening by moments. From the top of the ridges, the view of the Regional Natural Park of Armorica is a beautiful reward. Lake Brennilis, Roc'h Saint-Michel and its chapel of the same name, this wild expanse of moors and forests offers a total change of scenery! You descend from the crests through the forest to return to Huelgoat. A total of 55KM for this most impressive stage!
From LE FAOU to LOCRONAN
60km
850m
From LOCRONAN to QUIMPER
36km
794m
For this day, a very rugged course awaits you. It will be necessary to cross the mountains of Plogonnec to reach Quimper, capital of Breton Cornouaille, end of the trip. Beautiful trails allow you to reach the summit and then descend towards Quimper. A succession of valleys form the end of the route. The edges of the Steir guide you to the city center of Quimper.
FROM QUIMPER, STANGALA LOOP
32km
459m
A loop around Quimper, on the morning, will join the surprising cliffs of Stangala. The Odet has dug here a narrow and deep valley unique in Brittany only a few kilometers from Quimper. Beautiful technical trails allow you to enjoy the place.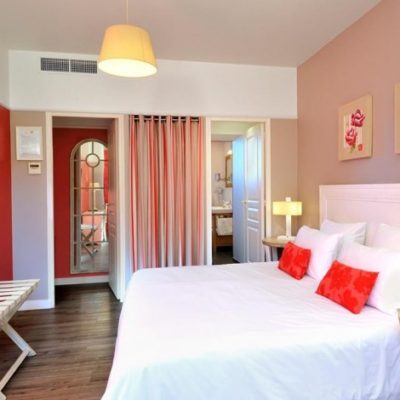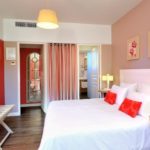 Comfort Range
Our quality standard at Abicyclette. This type of accommodation includes 2 and 3 stars hotels. Depending on the itinerary, you might spend some nights in approved guesthouses. You enjoy a double bedroom with private bathroom and toilet and adapted welcome for you and your bikes.
---
Starting from 675€/participant in Self Guided option | See detailed prices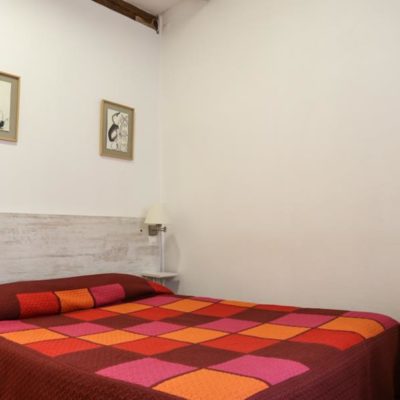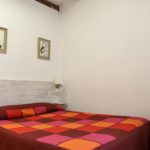 Essential Range
You want to enjoy your itinerary without anything fancy. Our "essential" range offers a simple accommodation for a good night's rest in a simple hotel, guesthouse, rest house or hostel.
---
Quote on request | Contact us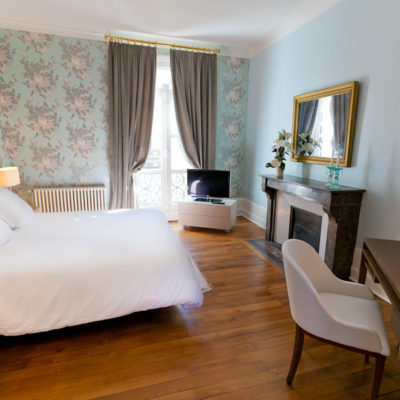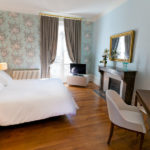 Privilege Range
Opt for total comfort in charming 3 and 4 star hotels which offer all the services you need and a special welcome for you and your bikes.
---
Quote on request | Contact us
Price includes
Accommodation: 5 nights in a double room
5 breakfasts
1 dinner
Luggage transfer
Phone assistance
Application fee
Day 1 : Meeting with our guide in Brittany
A personalized greeting with our team at the beginning of the trip to receive your travel documents
Taxes
The itinerary trackable on the following supports:

Loan of a Bicycle GPS uploaded with full itinerary of the trip
Topo maps
Cycling practical guide including restaurant recommendations for lunch & dinner
Price does not include
bike rental (see option)
Breakfast on day 1
Lunches
Dinners not included in "Price includes"
Drinks, visits & other personal expenses
---
Homemade and fully tested itineraries
Routes selected for their cycling and touristic interest entirely tested and away from traffic
Accomodations selected for their hospitality, atmosphere, services and quality meals
A flexible organisation to suit you needs and wishes: You choose the date you want to you leave on! We check the availability of each accomodation to make sure it is possible.
---
Close assistance
One of our guides greets you on your first day. He will hand out all the needed documents for the trip (hotel vouchers, maps of the area,GPS, practical guide), get you settled on your bikes (for rental bikes).
Phone assistance, you can reach the Abicyclette team whenever you need
A Luggage transfer service which respects your hours of rest (we pick them up after 10:00 and deliver them before 16:00)
---
Follow your itinerary anyway you like – modern, practical, traditional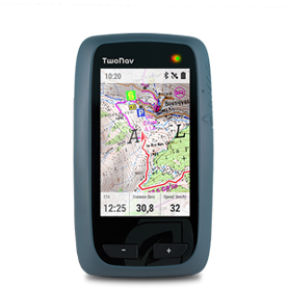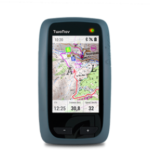 We loan you a GPS so that you can easily follow your itinerary without having to look for your way around (bike support included)
A practical cycling guide with all the useful information (addresses, highlights for the day, topo maps, and touristic information)
---
You can also
---
On our guided tours (for groups on demand), we accompany you every step of the way
One of our state qualified instructor and professional cycling guide accompanies you every step of the way
Full board (all meals covered unless asked otherwise)
A picnic buffet set up for lunch with a wide choice of fresh and local produce
Getting here
Departure city : MORLAIX
Coming by car
at 5h15 from PARIS
at 6h from BORDEAUX
at 8h from LYON
Coming by train
Morlaix train station - 3h45 from Paris
Rennes train station - 1h30 from Paris
Coming by plane
Brest airport
Rennes Airport
Arrival city : QUIMPER
Coming by car
at 5h30 from PARIS
at 5h30 from BORDEAUX
at 8h from LYON
Coming by train
Quimper train station - 3h30 from Paris
Coming by plane
Quimper airport
Brest airport
* Abicyclette Voyages accompanies you on demand, including transportation solutions.
How to get back to the starting point
By train from Quimper to Morlaix in 1h35
Return by car in 1h15 to your starting point ?
Private shuttle: see detailed fares or contact us
Recommended equipment
Bike
• Single, double or triple crankset
• Tires : 2,00 to 2,20 (Tubeless recommended)
• Hard Trail or Full suspension (100mm to 140mm)
• Automatic pedals
• Disc brakes
Clothing and equipment
• Helmet
• Cycling bib shorts
• and/or Shorts
• Jersey
• Undershirt
• Socks
• Thermal jacket
• Rainjacket
• 1 pair of gloves
• 1 pair of cycling shoes
• 1 pair of glasses
• 2 water bottle or Camelbak
• Backpack
Bike maintenance
• Emergency repair kit : 1 or 2 patches
pump, tire levers, chain and quick hitch,
derailleur hanger, multi tool
• Daily use kit: foot pump, cloth,
oil, brakepads, tire
Other
• Suitcase for personal belongings
• Evening clothes
• Fleece
• Set of toiletries
• Mobile phone and charges
• Bike lock