Brittany port to port #4 - Brest to Quimper
Reach the world's end!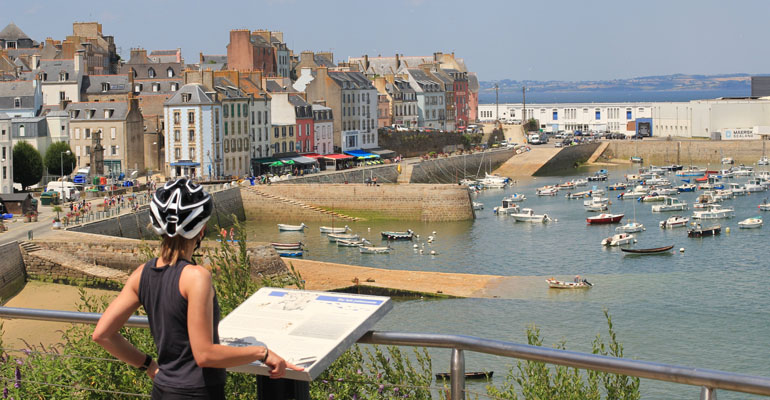 Highlights
The Crozon Peninsula and its tips giving an impression of world's end.
The fishing ports of Brest, Douarnenez, Audierne, Guilvinec
The small town of character of Locronan
The City of Art and History of Quimper
Boat shuttle crossings (Brest and Bénodet)
Available GPS tracks and GPS device provided
From one point to another !
Along the Atlantic coast, join the Breton tips trimmed by the sea, in this country that is called the world's end!
After a night just a few steps from the castle of Brest, your bike will take you to the edge of the harbor. You embark with your bike for a small crossing. The beginning of your stay is the start of a great trip!
First the charms of the peninsula of Crozon, then the climb for the bravest of one of the 7 Breton summits. From sea level, you reach 330m altitude to tower over a whole part of your route. A beautiful panorama is offered to you and then a nice descent to your charming hotel located in the middle of the forest. You enjoy here some peace and quiet, like a sailor returning to the port, to recover from your first efforts.
The Pointe du Raz is worth the effort, it takes 2 more stages to finally reach it. A very special atmosphere awaits you here. We must leave the bikes to reach this world's end. The jagged coast, sheared by the wind and the incessant rhythm of the tides offers you a spectacular landscape. And if there is no "heavy weather" bass fishermen will do a dance display on the waves that form between the tip and the Île de Sein.
Brittany from port to port, a journey in chapters that continues …
You descend to the Port of Guilvinec and wait until 16h to enjoy the daily show of the return of the fishermen and their colorful boats to the port.
This 4th chapter on this port-to-port journey offers many surprises. More physically demanding than the previous ones, it shows a wild Brittany where the character of the men seems to be forged.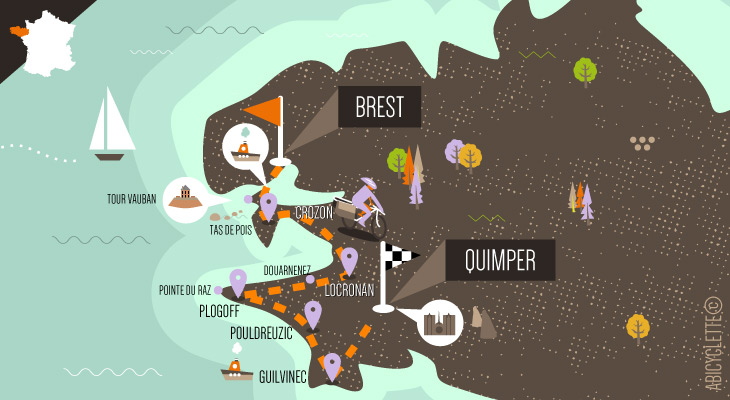 Fit
BREST
Arrival on your own and check in to your hotel. Orientation with our guide today (5 pm)
Briefing Orientation
Before your first ride, we invite you to meet one of our guides, at your place of departure. A time of exchange, a privileged moment to give you our last practical tips, must-see places and experiences, to answer all your questions, take care of your bike fitting to begin your trip.
From BREST to CROZON LE FRET
39km
433m
From Brest, you cross by boat (30 min) the Roadstead of Brest to the peninsula of Crozon. You travel the peninsula and cycle along the harbor to the Pointe des Espagnols, also called the Cap Corse of Brittany. You cross Camaret, a charming port with the beautiful Vauban tower and then drive to  Tas de Pois (pea heaps) of Pen-Hir, rocky islands that give the feeling of being at world's end!
For a few more km

71km

700m

Ride towards Cape de la Chèvre (or Beg penn ar roz in Breton), the southern cape of the Crozon Peninsula!
From CROZON LE FRET to LOCRONAN
44km
453m
You walk along the bay of Douarnenez between creek, beach and valleys. The last hills of the Armorican massif make their way to the sea, like one of the seven mythical peaks of Brittany, the Menez-Hom. The route will take you to Locronan, one of the most beautiful villages in Brittany. Spend the night a few kilometers from the village in the middle of the woods.
For a few more km

60km

742m

Two options are available to extend this route, 10km to reach the Cap de la Chèvre. Then leave the peninsula to climb to the top of Menez-Hom that will offer a unique view of the Bay of Douarnenez and the Monts d'Arrée. This 2nd option is not recommended in foggy weather.
From LOCRONAN to PLOGOFF
50km
281m
You cross the port of Douarnenez then ride along the bay to the Pointe du Van and discover the Baie des Trépassés. A world's end atmosphere awaits you as well as one of the most beautiful sunsets of Brittany.
From PLOGOFF to POULDREUZIC
43km
374m
After a few kilometers, you lock the bikes to walk the path that leads to the tip of the Raz. Nice walk at the world's end! Then back to the bikes and along the bay of Audierne, you reach the port of the same name. You ride on the route called "The Solar Wind Route".
From POULDREUZIC to GUILVINEC
35km
79m
The Solar Wind route continues and leads you to the tip of the Torch, which surfers know well. Then, on arrival at Penmarc'h, you will discover the Eckmul lighthouse. At 4 p.m., be on the port of Guilvinec where many locals and tourists will have already hurried to enjoy the return of the fishermen to the port, a beautiful colorful and authentic animation.
From GUILVINEC to QUIMPER
49km
180m
You reach the seaside and Loctudy before crossing the beautiful city of Pont-L'Abbé, ranked among the small cities of character. By a pleasant greenway along the old railway line, you go up to Quimper. The capital of the French Cornouaille offers you a beautiful cultural stop. The architecture, the pedestrian streets and half-timbered houses are remarkable. Do not leave without visiting the cathedral!
For a few more km

70km

217m

After Pont-l'Abbé you reach one of the smallest and most beautiful ports in the region: Sainte-Marine. Placed on the cliffs of the Odet, river that flows here into the Atlantic Ocean, the houses and the mood are cozy. The charm works! You leave this port on a boat that allows you to cross the Odet and reach Benodet before going back to Quimper.
QUIMPER
End of your bike trip in Brittany after breakfast.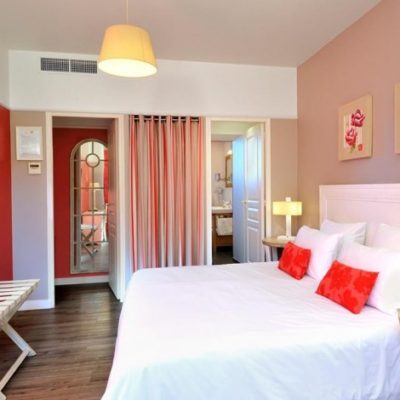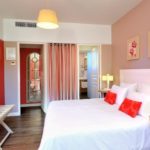 Comfort Range
Our quality standard at Abicyclette. This type of accommodation includes 2 and 3 stars hotels. Depending on the itinerary, you might spend some nights in approved guesthouses. You enjoy a double bedroom with private bathroom and toilet and adapted welcome for you and your bikes.
---
Starting from 1235€/participant in Self Guided option | See detailed prices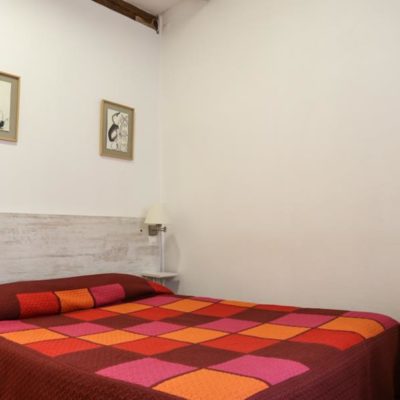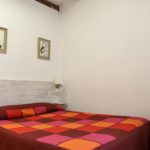 Essential Range
You want to enjoy your itinerary without anything fancy. Our "essential" range offers a simple accommodation for a good night's rest in a simple hotel, guesthouse, rest house or hostel.
---
Quote on request | Contact us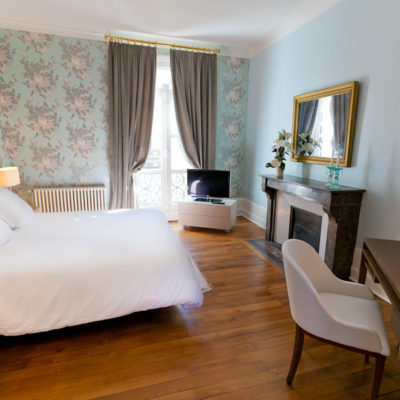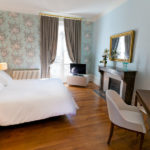 Privilege Range
Opt for total comfort in charming 3 and 4 star hotels which offer all the services you need and a special welcome for you and your bikes.
---
Quote on request | Contact us
Price includes
Accommodation: 7 nights in a double room
7 breakfasts
3 dinners
Luggage transfer
Phone assistance
Application fee
Day 1 : Meeting with our guide in Brittany
Day 2 : Traversée maritime - BREST - CROZON
A personalized greeting with our team at the beginning of the trip to receive your travel documents
Taxes
The itinerary trackable on the following supports:

Loan of a Bicycle GPS uploaded with full itinerary of the trip
Cycling practical guide including topo maps, restaurant recommendations for lunch & dinner
Price does not include
bike rental (see option)
Breakfast on day 1
Lunches
Dinners not included in "Price includes"
Boat trip from Sainte-Marine to Bénodet (payment on spot only).
Drinks, visits & other personal expenses
---
Homemade and fully tested itineraries
Routes selected for their cycling and touristic interest entirely tested and away from traffic
Accomodations selected for their hospitality, atmosphere, services and quality meals
A flexible organisation to suit you needs and wishes: You choose the date you want to you leave on! We check the availability of each accomodation to make sure it is possible.
---
Close assistance
One of our guides greets you on your first day. He will hand out all the needed documents for the trip (hotel vouchers, maps of the area,GPS, practical guide), get you settled on your bikes (for rental bikes).
Phone assistance, you can reach the Abicyclette team whenever you need
A Luggage transfer service which respects your hours of rest (we pick them up after 10:00 and deliver them before 16:00)
---
Follow your itinerary anyway you like – modern, practical, traditional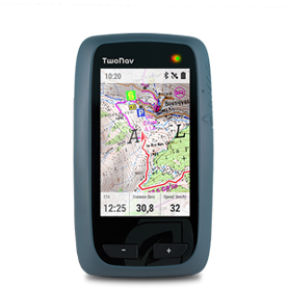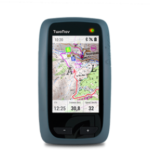 We loan you a GPS so that you can easily follow your itinerary without having to look for your way around (bike support included)
A practical cycling guide with all the useful information (addresses, highlights for the day, topo maps, and touristic information)
---
You can also
---
On our guided tours (for groups on demand), we accompany you every step of the way
One of our state qualified instructor and professional cycling guide accompanies you every step of the way
Full board (all meals covered unless asked otherwise)
A picnic buffet set up for lunch with a wide choice of fresh and local produce
We offer a high-end bike rental service. Our bikes are suited for road and gravel road long-distance cycling. Fully equipped and highly reliable, they are faithful travel companions.
---
Trekking bike

A layed out and dynamic position

Supplied equipment per bike

1 helmet
1 back bag 20L (waterproof)
1 front bag 4L with plastic map holder (waterproof)
1 lock
1 repair kit (patches, tube, tire lever)
1 multi tools box
1 pump
1 bike computer
1 bottle

Touring bike

A straight and easy going position

Supplied equipment per bike

1 helmet
1 back bag 20L (waterproof)
1 front bag 4L with plastic map holder (waterproof)
1 lock
1 repair kit (patches, tube, tire lever)
1 multi tools box
1 pump
1 bike computer
1 bottle

Ebike

With an autonomy of almost 120km, cycling has never been so easy!

Supplied equipment per bike

1 helmet
1 back bag 20L (waterproof)
1 front bag 4L with plastic map holder (waterproof)
1 lock
1 repair kit (patches, tube, tire lever)
1 multi tools box
1 pump
1 bike computer
1 bottle

Children Bike

20″ or 24″ bike

Bike trailer
Getting here
Departure city : BREST
Coming by car
at 5h from PARIS
at 6h from BORDEAUX
at 9h from LYON
Parking
Q-Park Brest Liberté – BREST
Q-park Parking Colbert – BREST
Coming by train
Brest train station - 3h30 from Paris
Coming by plane
Arrival city : QUIMPER
Coming by car
at 5h30 from PARIS
at 5h30 from BORDEAUX
at 8h from LYON
Parking
Parking privé – Hôtel de la Gare
Coming by train
Quimper train station - 3h30 from Paris
Coming by plane
Quimper airport
Brest airport
* Abicyclette Voyages accompanies you on demand, including transportation solutions.
How to get back to the starting point
By train from Quimper to Brest in 1h25 (hotline)
Return by car in 0h45 to your starting point ?
Private shuttle: see detailed fares or contact us
Recommended equipment
Bike
Trekking or hybrid bike
21 to 30 speeds
26 or 28 inch (700) wheels
Clothing and equipment
Helmet (included with the rental)
Clothing suitable for cycling
Warm jacket (eg fleece)
Rain proof jacket
1 pair of sunglasses
1 pair of cycling shoes
1 small backpack or panniers
1 or 2 water flasks (included with the rental)
1 lock (included with the rental)
Our reccomendation for optimal comfort:

1 pair of gloves
1 special pair of pants (shammy leather)
1 night see fluorescent vest
Bike maintenance
Emergency repair kit: 2 or 3 tubes, patches, pump, tire levers, multi-tools
Daily use kit: cloth, brake pads, oil
Other
Suitcase for transporting personal effects in luggage transfers (limited to one per person when possible)
Change of clothes for the evening
Warm jacket for the evenings
Set of toiletries
Mobile phone and charger