Crédit : ©Abicyclette Voyages
A personalized welcome on your bike trip
A special moment that we share together

Leave with peace of mind!
At Abicyclette Voyages, the well-being of our travelers is always our priority.
On all our trips, you benefit from a personalized welcome upon your arrival. Whether in our French regions or abroad, our local guides are there to meet you and exchange with you.
Discover the process of an Abicyclette Voyages welcome, step by step: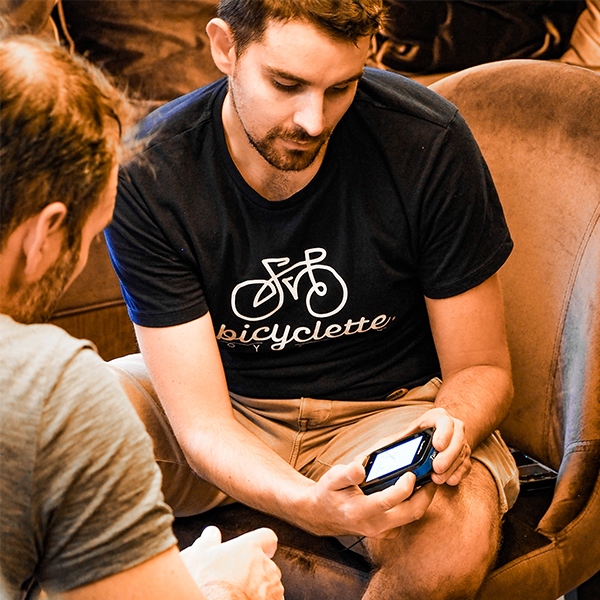 Meet with one of our host guides
On our tours, we have decided to offer you a personalized welcome.
It is a service, but above all a meeting, physical or remote, with our Abicyclette Voyages reception agents. Men and women who are passionate about their work and who will share with you their love for their region.
The time spent together at the beginning of your trip is very important. We offer you our advice, practical information about your stay and provide you with all the necessary equipment for your bike trip (see details below).
"We have only good memories, great trip! We appreciated the organization and the advice at the beginning, the choice of the route and the assistance when we needed it".

Jean-Pascal, ALSACE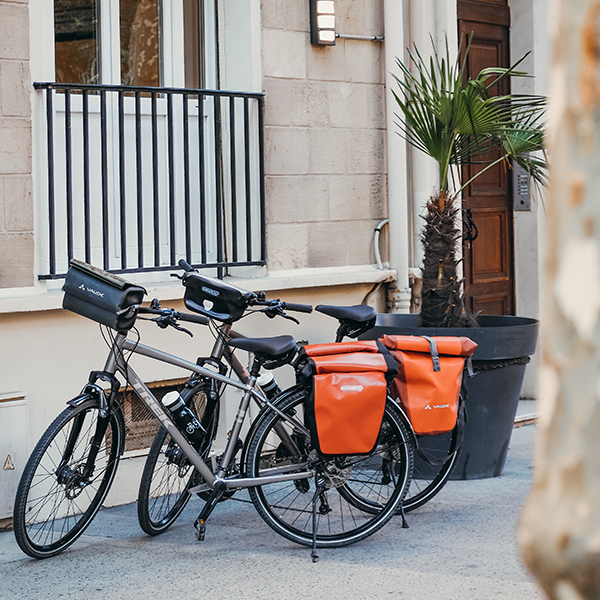 Discover all the equipment for your trip
At the reception of your stay, our guides will introduce you to your new companions. Bikes adapted to your needs and morphology and quality equipment previously rented from our travel agency. Sport bikes, touring bikes, electric bikes or even children's bikes, we deliver the equipment before your stay in Brittany and Normandy.
To help you travel in comfort, our guides will help you find the right settings on your bike.
1 helmet
1 waterproof rear bag 20L* (for the bike)
1 waterproof handlebar bag of 4 to 6L*
1 bike computer
1 lock
1 tire repair kit
1 multi-tool
1 pump
1 water bottle
*only for "sport", "touring" or "e-bike" travel bikes. Road bikes have a 0.5L bag under the saddle.
"The luggage transfer with a 2 year old girl is an asset in the trip. We appreciated the organization and the prior consultation that allowed us to fully enjoy our stay."

Claire, PAS-DE-CALAIS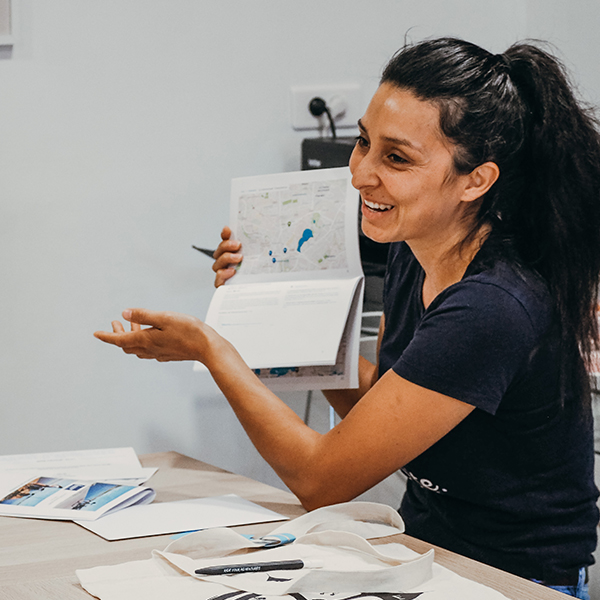 Here are your roadbook and travel documents
Available on paper and app versions, your roadbook gathers the day-to-day progress of your trip: details and pictures of your accommodations, all the essential information for your trip (documents, local contacts, emergency numbers) as well as a selection of good personalized addresses (restaurants, shopping, things to see).
In addition, we provide you with all the necessary documents for your trip: vouchers, bike and GPS guarantees, your travel contract…
An Abicyclette Voyages musette bag will be provided to keep all these documents safe!
"Bravo and thank you to the whole team for the level of organization in preparation of the trip, the explanations on the equipment, the progress of the trip during the delivery of the bikes and the nice return trip with the shuttle driver".

Nadia, ÎLE-DE-FRANCE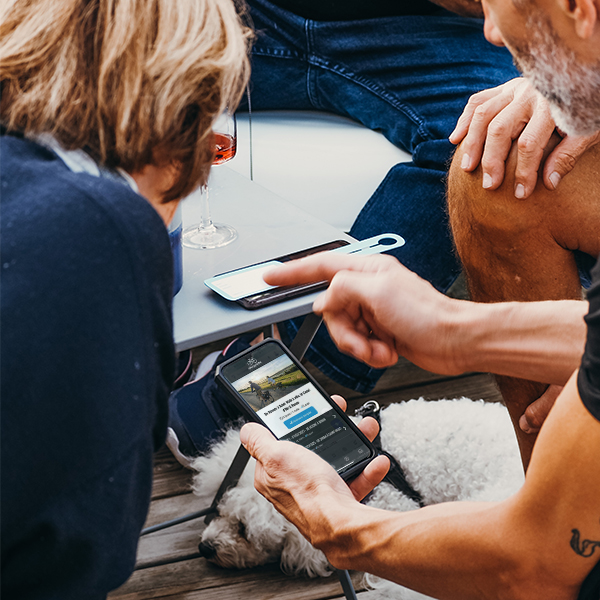 Connect to our new application
Our Abicyclette Voyages application, available only to our travelers, allows you to access the details of your trip day by day.
You will find the complete itinerary of your trip on an interactive map, with the points of interest of your trip, and you will be able to orientate yourself thanks to the route of your stage. The application also links to the electronic version of your itinerary, your travel contract, your hotel and/or restaurant vouchers, a complete Help Center to answer all your questions and our emergency contacts.
You can also benefit from our latest news and tips for your cycling trip.
"We had a great time during this stay! We appreciated the good bikes, the efficient luggage transfer, the very useful and easy to use GPS."

Claude, PROVENCE-ALPES-CÔTE D'AZUR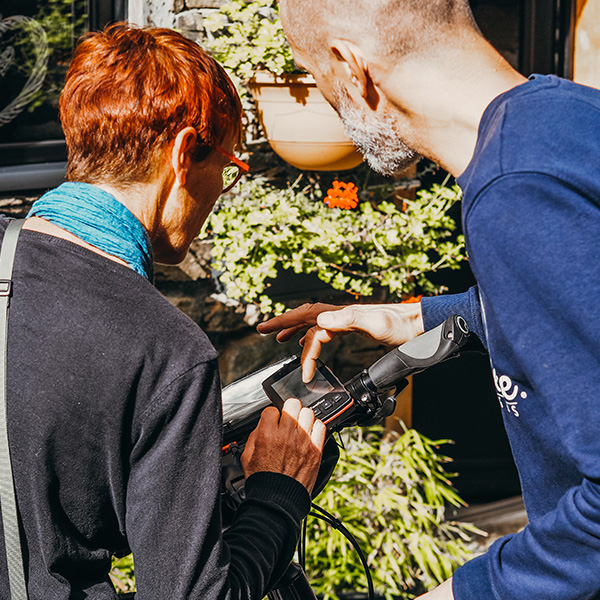 We explain to you how your GPS works
On our bike tours in France, we provide you with a GPS to track and guide your route. The tactile device is very easy to use and allows everyone to use and read it easily and comfortably when stopped, but especially when riding a bike. The ride is more fluid. The precise location and the indication of the remaining distance can be reassuring and safe.
The GPS displays a detailed background map with a colored line that corresponds to the recommended route. All you have to do is look at it at every intersection. No more orientation problems, it becomes child's play. No more arguing about which way to go or which direction to take!
Seeing you leave with a smile is our greatest satisfaction! So take advantage of this interaction with your guide to share your comments and questions so you can leave with peace of mind.