MTB bike trips
Enjoy great sporting adventures with our Terravtt and Echappée Cycliste trips
MTB: a unique sporting and sensory experience of cycling in nature
Mountain biking offers a sporting discovery experience in the middle of nature in unspoiled spaces. The paths present natural obstacles such as stones, roots, steep slopes, holes and ruts. They can be narrow, sloping, with loose soil or very wet. These changes of terrain make mountain biking a fun activity that requires the ability to concentrate, maneuver and handle changes of pace. The variety of terrains crossed naturally gives your bike ride a concept of challenge and adventure.
The strengths:
Fun ride
Ride in the middle of nature, especially in the forest
Overcoming obstacles requires great mobility on the bike
Possibility of covering great distances on any type of terrain
When touring, mountain biking makes perfect sense because it allows you to go anywhere, on any type of lane, road or path. You enjoy unique routes and cross magnificent natural spaces that are only accessible by mountain bike or on foot.
With the luggage transfer service that Abicyclette Voyages offers, you travel light to make the most of the most rugged and technical parts. You take the weight off your back and your bike!
5 of the best destinations in the world for mountain biking
The Highlands in Scotland
British Columbia in Canada
The Alps in France, Italy and Austria
Norway
New Zealand
5 of the best destinations in France for mountain biking
The Great Crossing of the Massif Central (GTMC)
The Vercors in the Alps
The Great Crossing of Jura (GTJ)
Provence
The Lot
Brittany also offers beautiful untamed spaces on the Armorican Massif. In the heart of the Monts d'Arrée, hilly rocky lands offer beautiful fun trails that delight more than 7,000 mountain bikers every year during the Raid des Roc'h des Monts d'Arrée in early September. Far from the crowds, we offer two circuits to discover this Regional Natural Park by mountain bike, during 3 and 6 days.
Support from a MTB instructor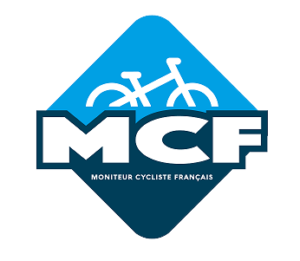 For all MTB trips, we recommend supervision by a state-certified cycling instructor. Through his experience and skills, he allows you to move safely in rugged, sometimes remote, spaces. He advises you in your form and technique, in your paths and crossings. You share together your common passions around the discovery of beautiful, rich and gourmet regions. The best French mountain bike instructors are grouped under the banner of the MCF, the union of French Cycling Monitors. This group allows, in addition to the defense of the profession, to ensure continuous training of its members and the pooling of resources to offer you qualified teaching tools and methods. The opportunity to progress in mountain biking while traveling through beautiful, exotic regions.
Riding and technique courses
The handling and MTB training courses allow all levels to benefit from the advice of an experienced instructor to progress in their practice. Clearing, balance, thrust, trajectory are the 4 fundamentals that you work on through various exercises. Steep segments, downhill, with obstacles, narrow, slow and fast, as many situations that you encounter on each of your MTB rides. So many situations that you can learn or improve on during a MTB course. For a day, discover and review all the technical basics with simple exercises, easy to reproduce, to be used immediately on your rides or in your garden.
History of mountain biking
The Mountain Bike was invented in the 70s in the United States. This cycling activity has been around for a little over 40 years and has quickly established itself as one of the top leisure activities. From the rocky descents of California, the practice has become democratized to any form of cycling on a variety of terrain, avoiding as much as possible paved roads and favoring natural path terrains as much as possible.
Marked MTB trails
In France, many MTB paths have been permanently marked with an unique symbol and the color scale used on ski slopes:
Green: very easy routes lasting approximately 1 to 3 hours, ie 8 to 15 km. You ride on paved or rocky roads suitable for motor vehicles, forest paths, dirt tracks, logging roads. The height differences are low, less than 300m with maximum slopes of 7%.
Blue: easy routes lasting 2 to 3 hours, i.e. approximately 15 to 25 km. You drive on farm or forest roads, grassy, ​​rocky, sandy, with ruts or wet areas. A cumulative drop of 300 to 500 m depending on the region with maximum slopes of up to 12%.
Red: difficult routes lasting 2 to 4 hours, i.e. approximately 15 to 35 km. You move on agricultural or forest paths, grassy, ​​rocky, sandy, with ruts or wet areas, old paths between low walls, crowded paths with slopes of 7 to 18%. The course is hilly with a drop of 500 to 1000m approximately.
Black: very difficult rides over 4 hours, 35 km, 1000m of vertical drop. You move on any type of terrain with many bridle paths (singletrack) where it is not possible to for 2 bike to cross paths. The maximum slopes are steep, from 12 to 18%.
The itineraries on our trips are based on the work of local federations, communities and clubs by partially taking these circuits on the marked trails under this codification that you find at each intersection.
MTB: the equipment
The Mountain Bike is a special bike, equipped in different ways depending on the type of practice.
You ride on flat to hilly terrain, opt for a semi-rigid mountain bike – classic frame with a suspension fork – with a fork travel of 100mm.
You are a Cross-Country competitor, this type of mountain bike is also the most suitable while favoring lighter and more rigid components (carbon or titanium).
For touring or competition, the rear suspension is a plus if you are looking for more comfort and safety (at the expense of weight and performance). The suspension has the effect of correcting part of the maneuvering errors by better absorbing obstacles. They also relieve the muscular tension that your body undergoes in the face of the bumps of the MTB on very uneven ground.
The tires either have a rolling profile with few lugs or very thin and close together for dry terrain, or a more aggressive profile with larger lugs, more spaced for an easier grip on thick and wet terrain. With a width between 1.9 and 2.2.
If for you, MTB rhymes with Mountain and you enjoy technical descents that reward your efforts, then choose an All-Mountain or Enduro MTB, full suspension – front and rear shocks – with travel of 120 to 140mm. Tire with a width between 2.1 and 2.3.
Finally, if in mountain biking, you only remember the descents and always find motorized means to regain the summits, then choose
a Downhill MTB. The "full suspension" or "all-soft" is essential here with up to 200mm of travel. The wheels are here reinforced as are the tires which can display widths from 2.4 to 2.8
In all cases, disc brakes are essential for safety reasons, comfort and durability (of the wheels in particular). As with all types of bicycle, the choice of wheels should not be neglected, which is very important for the feeling of comfort and performance.
For a long time, the only gears in MTB were the 42/32/22 3-chainwheel crankset with 9-speed 11/32 or 11/34 cassette (all these figures correspond to the number of teeth of the crowns). Today, the market mainly offers the double or single chainring crankset. The latter is often more physically demanding but offers the advantage of eliminating the front derailleur. The double chainring crankset offers more flexibility.
The Mountain Bikers Foundation
Abicyclette Voyages also supports the MBF association (Mountain
Bikers Foundation) for the defense of MTB practice and access to natural spaces, paths and hiking trails by mountain bike. The objective is to establish a dialogue between the different outdoor activity practices where everyone has their place in a sustainable and responsible approach.

Very important work is carried out with institutions to avoid practice bans due to a lack of dialogue. Raising awareness, road maintenance and cleaning actions are also carried out by members of the association throughout the year.