Loop around the Gulf of Morbihan
From peninsula to island by bike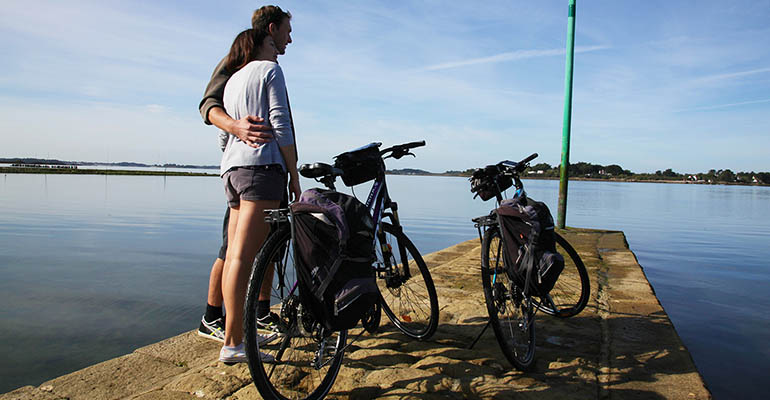 Highlights
Boat passages to the islands included
Île aux Moines and Île d'Arz
The picturesque port of Saint Goustan in Auray
Suscinio Castle
The ports of Vannes, Crouesty and Trinité sur Mer
Oysters tasting from the producers
The story behind the trip
Opened in 2015, this circuit is the fruit of long planning and partnerships with ferrymen to constitute a sustainable journey between the islands and peninsulas of the Gulf of Morbihan. Without the boats, not only is the tour not possible but above all it loses all its meaning. This is why we wanted to set up a circuit associating the smugglers and allowing to weave between the strips of land and the large sea inlets, between the isthmus and the peninsulas which form and deform with the tides.
It is now the trip that we organize for the greatest number of travelers each year. The variety of its routes, roads and paths, and the accessibility – flat landscape – make it a route for all, ideal for families. Each year we take advantage of the experience of all of our travelers to continue to evolve the itineraries that allow us to follow regional developments and new riding opportunities.
Bike travelling between land and sea
From Vannes, set off for a bicycle loop to discover the Gulf of Morbihan. You go around it in 8 days on the strength of your legs and the help of the ferrymen between the islands and peninsulas.
Renowned for the beauty of its coastal landscapes and mild climate, the Gulf of Morbihan is the ideal place for a relaxing but active vacation. From the peninsula to the island, you cycle along the edges of this small inland sea* in a full circle (*Morbihan means "small sea" in Breton). From both land and sea, appreciate the geographic, historic and ornithological riches of this territory.
Following the pace of the gentle lapping of the sea, this bicycle ride allows you to meet the locals who know the land like the palm of their hand. Fishermen, shellfish farmers, oyster farmers, they share their passion and their profession and their trade with you in the Gulf of Morbihan.
Departing from Vannes, town of Art and History, you embark on a stay that combines bicycle and boat. Almost every day, a ferryman, a small Gulf boat, allows you to make maritime connections between the peninsulas and the islands. Cruises that last 5 to 30 minutes give another glimpse of the interior coasts of Morbihan and a good breath of sea air. Cozy and relaxing, Île aux Moines and Île d'Arz are on the program. Privileged island getaways.
Along the way, you will also discover the rich historical heritage of Morbihan. The passage through the Carnac stone alignments is a highlight of the adventure. Proof if you need one more that you have chosen a land of excellence, which men have maintained for thousands of years. Nestled in the hollow of the Auray river, the port of Saint Goustan is also a must during your stay. With its cobbled streets lined with half-timbered houses, the port has retained its old charm.
Drawn largely from the sea, the gastronomy of Morbihan delights fish and seafood lovers . During gourmet stops, freshly caught fish and shellfish garnish your plates. In addition, the delicious Breton crêpes and galettes are a must.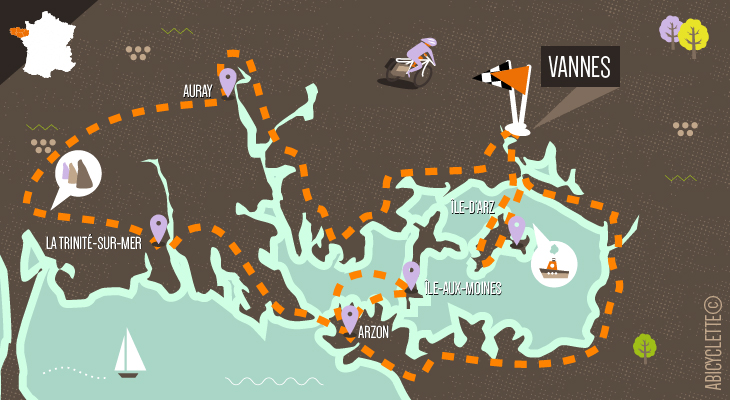 Easy or
Leisure
VANNES
Arrival on your own and check in to your hotel. Orientation with our guide today. Take time to explore Vannes and the banks of the Loire river.
From VANNES to ILE D'ARZ
13km
45m
You ride about 3 km to reach the pier of the island of Arz from Vannes downtown. You leave the beautiful city of Vannes by boat to reach the island of Arz.
On the island, you need about 10km to go around all the points accessible by bike that counts the island. We leave you here free to stroll at your leisure, without a precise route. Let yourself go and surprise at the turn of these paths and small roads that offers you thousands of wonders and different colors on the waters of the Gulf.
Briefing Orientation
Before your first ride, we invite you to meet one of our guides, at your place of departure. A time of exchange, a privileged moment to give you our last practical tips, must-see places and experiences, to answer all your questions, take care of your bike fitting to begin your trip.
From ILE d'ARZ to ARZON via le petit passeur
35km
125m
A first boat drops you on the peninsula of Sene. You'll cycle a few kilometers along the gulf surrounded by a cacophony of birds singing. A sea shuttle then connects you to the Rhuys Peninsula. You ride along the southern shores of the small inlet to reach Arzon. Between the two, the castle of Suscinio and the small village of Sarzeau liven up this pretty journey and are well worth a visit. The route consists of small roads and greenways.
For a few more km

45km

200m

Option including the Suscinio chateau.
ARZON, DAY ON ILE AUX MOINES
15km
30m
A "passeur" boat takes you to Île-aux-Moines for this island day. A nice island discovery awaits on the small car-free roads of this little paradise. It is probably with regret that you take the boat to return to Arzon … The rest of the tour is comforting!
From ARZON to CARNAC
32km
89m
You will start the day by taking a sea shuttle to cross the Gulf. You head to the north shore to discover other treasures of the Morbihan. This is a special opportunity to discover the lines of menhirs (standing stones), relics of ancient times in Carnac.
Boat ride (1): ONE WAY FROM PORT-NAVALO TO LOCMARIAQUER (25 min)
For a few more km

40km

85m
From CARNAC to AURAY
25km
82m
You leave Carnac by the famous alignments. After admiring this masterpiece of the Neolithic of invaluable value, you reach Auray. The city has a charming historic center. It is on the banks of the river of the same name that you will findthe  most interesting place: the port of Saint-Goustan. We recommend  you to spend the evening and the night there.
For a few more km

57km

200m
From AURAY to VANNES
38km
280m
You ride closer to the Gulf and its beautiful inland sea before arriving at the ramparts of Vannes. The opportunity for a last picnic on this incredible site.
VANNES
End of the stay at the end of the morning.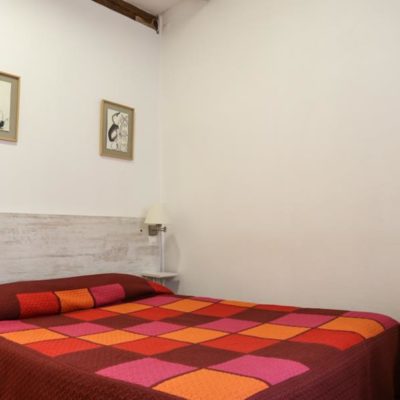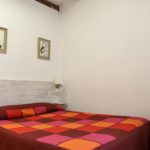 Essential Range
You want to enjoy your itinerary without anything fancy. Our "essential" range offers a simple accommodation for a good night's rest in a simple hotel, guesthouse, rest house or hostel.
---
Starting from 840€/participant in Self Guided option | See detailed prices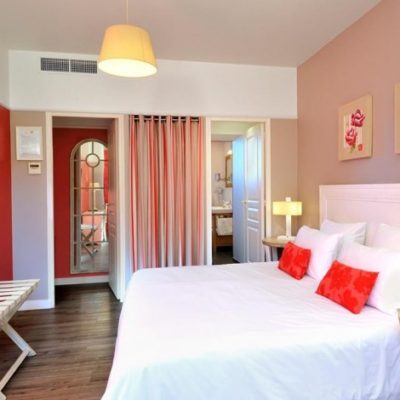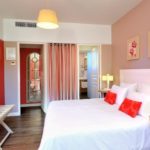 Comfort Range
Our quality standard at Abicyclette. This type of accommodation includes 2 and 3 stars hotels. Depending on the itinerary, you might spend some nights in approved guesthouses. You enjoy a double bedroom with private bathroom and toilet and adapted welcome for you and your bikes.
---
Starting from 865€/participant in Self Guided option | See detailed prices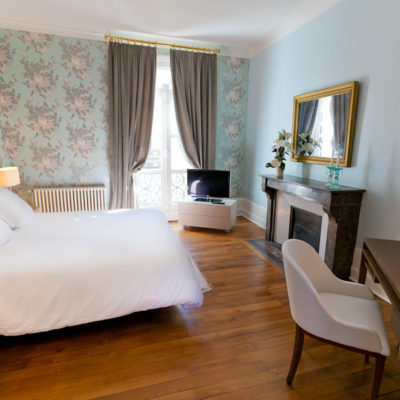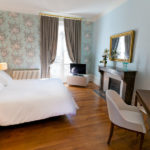 Privilege Range
Opt for total comfort in charming 3 and 4 star hotels which offer all the services you need and a special welcome for you and your bikes.
---
Starting from 1070€/participant in Self Guided option | See detailed prices
Price includes
Accommodation: 7 nights in a double room
7 breakfasts
Luggage transfer
Phone assistance
Application fee
Day 2 : Meeting with our guide in Brittany
Day 2 : Traversée maritime - VANNES - ILE D'ARZ
Day 3 : Compagnie Bateaux Bus du Golfe - Boat transfer - One way - Low Season - 09h15 - From Arz to Sene
Day 3 : Traversée maritime - PRESQU'ILE DE SENE - SAINT-ARMEL
Day 4 : Traversée maritime - ARZON - ILE AUX MOINES
Day 5 : Traversée maritime - PORT-NAVALO - LOCMARIAQUER
6 boat passages (described in the program)
A personalized greeting with our team at the beginning of the trip to receive your travel documents
Taxes
The itinerary trackable on the following supports:

Loan of a Bicycle GPS uploaded with full itinerary of the trip
Topo maps
Cycling practical guide including restaurant recommendations for lunch & dinner
Price does not include
bike rental (see option)
Breakfast on day 1
Lunches
Dinners not included in "Price includes"
Drinks, visits & other personal expenses
Repairs, spareparts and mileage allowance
---
Homemade and fully tested itineraries
Routes selected for their cycling and touristic interest entirely tested and away from traffic
Accomodations selected for their hospitality, atmosphere, services and quality meals
A flexible organisation to suit you needs and wishes: You choose the date you want to you leave on! We check the availability of each accomodation to make sure it is possible.
---
Close assistance
One of our guides greets you on your first day. He will hand out all the needed documents for the trip (hotel vouchers, maps of the area,GPS, practical guide), get you settled on your bikes (for rental bikes).
Phone assistance, you can reach the Abicyclette team whenever you need
A Luggage transfer service which respects your hours of rest (we pick them up after 10:00 and deliver them before 16:00)
---
Follow your itinerary anyway you like – modern, practical, traditional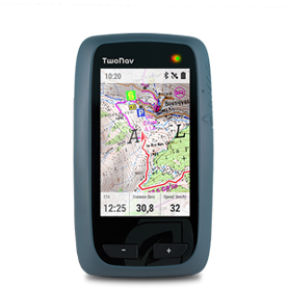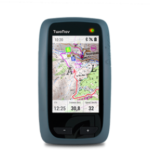 We loan you a GPS so that you can easily follow your itinerary without having to look for your way around (bike support included)
A practical cycling guide with all the useful information (addresses, highlights for the day, topo maps, and touristic information)
---
You can also
---
On our guided tours (for groups on demand), we accompany you every step of the way
One of our state qualified instructor and professional cycling guide accompanies you every step of the way
Full board (all meals covered unless asked otherwise)
A picnic buffet set up for lunch with a wide choice of fresh and local produce
We offer a high-end bike rental service. Our bikes are suited for road and gravel road long-distance cycling. Fully equipped and highly reliable, they are faithful travel companions.
---
Trekking bike

A layed out and dynamic position

Supplied equipment per bike

1 helmet
1 back bag 20L (waterproof)
1 front bag 4L with plastic map holder (waterproof)
1 lock
1 repair kit (patches, tube, tire lever)
1 multi tools box
1 pump
1 bike computer
1 bottle

Touring bike

A straight and easy going position

Supplied equipment per bike

1 helmet
1 back bag 20L (waterproof)
1 front bag 4L with plastic map holder (waterproof)
1 lock
1 repair kit (patches, tube, tire lever)
1 multi tools box
1 pump
1 bike computer
1 bottle

Ebike

With an autonomy of almost 120km, cycling has never been so easy!

Supplied equipment per bike

1 helmet
1 back bag 20L (waterproof)
1 front bag 4L with plastic map holder (waterproof)
1 lock
1 repair kit (patches, tube, tire lever)
1 multi tools box
1 pump
1 bike computer
1 bottle

Children Bike

20″ or 24″ bike

Bike trailer
Getting here
Starting point
Vannes, Golfe du Morbihan
Coming to Vannes by car
From Rennes N24/N166 (120 km 1h20)
From Paris by the A11 bighway (470 km 4h30)
Coming to Vannes by train*
TGV train station in Vannes (from Paris : 3h20)
Coming to Vannes by plane*
Airport in Lorient
Airport in Rennes and Nantes
* Transport to your starting point can be included as an option.
Recommended equipment
Bike
Trekking or hybrid bike
21 to 30 speeds
26 or 28 inch (700) wheels
Clothing and equipment
Helmet (included with the rental)
Clothing suitable for cycling
Warm jacket (eg fleece)
Rain proof jacket
1 pair of sunglasses
1 pair of cycling shoes
1 small backpack or panniers
1 or 2 water flasks (included with the rental)
1 lock (included with the rental)
Our reccomendation for optimal comfort:

1 pair of gloves
1 special pair of pants (shammy leather)
1 night see fluorescent vest
Bike maintenance
Emergency repair kit: 2 or 3 tubes, patches, pump, tire levers, multi-tools
Daily use kit: cloth, brake pads, oil
Other
Suitcase (for transporting personal effects in luggage transfers)
Change of clothes for the evening
Warm jacket for the evenings
Set of toiletries
Mobile phone and charger