A bicycle loan for a Ukrainian family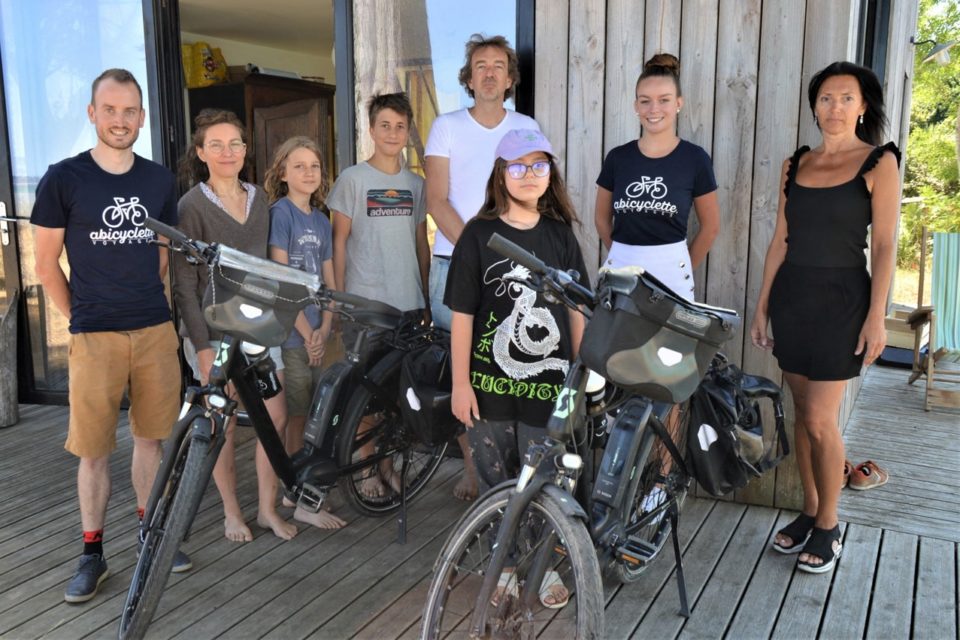 A call for solidarity
On Friday July 29, 2022, our team traveled to the small town of Plestin-les-Grèves to meet Tetiana and her two daughters, recent refugees in France. Mindful of the current crisis unfolding in Ukraine, out of solidarity Abicyclette Voyages naturally agreed to help the family with a rental bicycle loan.
"When one of our clients told us about their commitment and and response to this Ukrainian family, we were sensitive to the difficulties encountered and the solutions we could provide" Fabien, Manager of Abicyclette Voyages.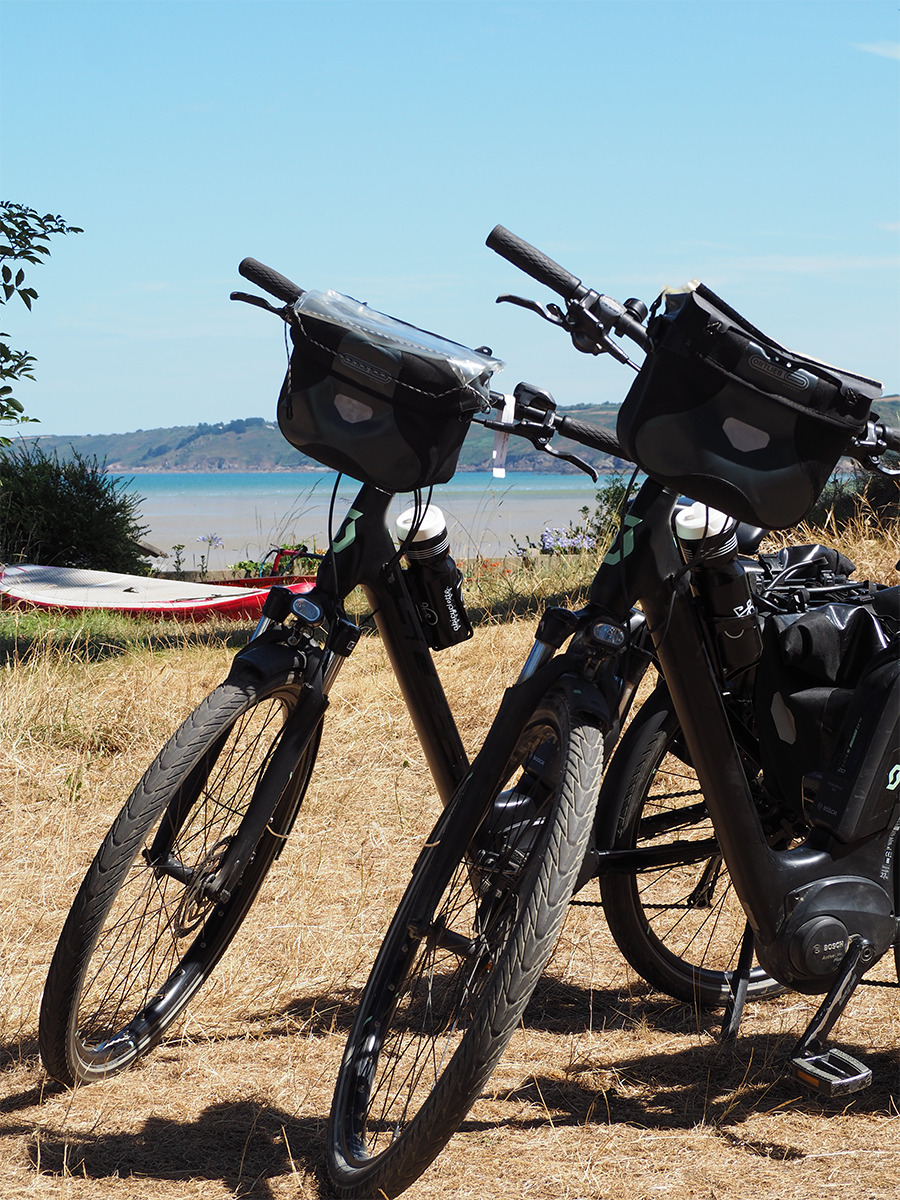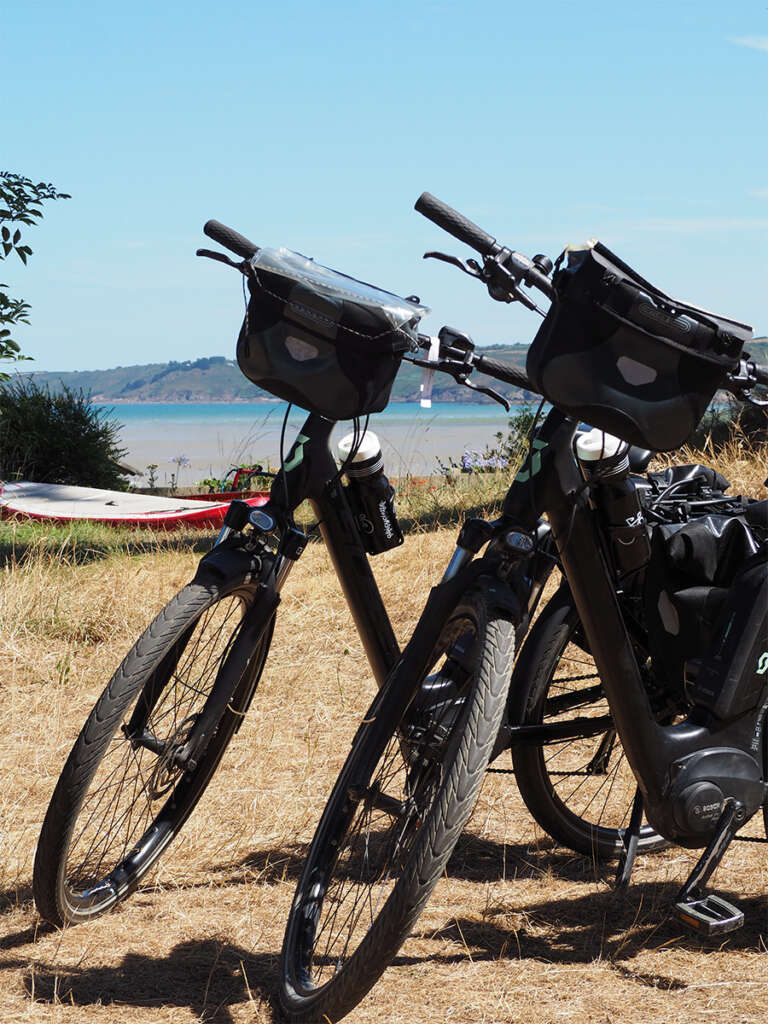 A bicycle loan for an indefinite period
We therefore went to Morlaix to provide Tetiana with the equipment she and her daughters need to enable them to travel on the roads of Brittany. Two electrically assisted bicycles were provided to them as well as the equipment necessary for their safety and meeting their daily needs.
"The free provision of 2 electrically assisted bicycles was an opportunity for us to bring our support and solidarity to the Ukrainian people in the crisis they are going through, and the war that is being imposed on them. Having personally traveled to Ukraine a little over twenty years ago, in 2000, hosted for ten days with great generosity by a family who had running water 2 days out of 3 and hot water 1 day out of 4, it seemed important to me to come forward in this difficult period. I hope that with our bikes, the daily life of this family will be made easier. And I hope that the political situation will quickly calm down to allow them to reunite with their loved ones and live in peace." Fabien, Director of Abicyclette Voyages.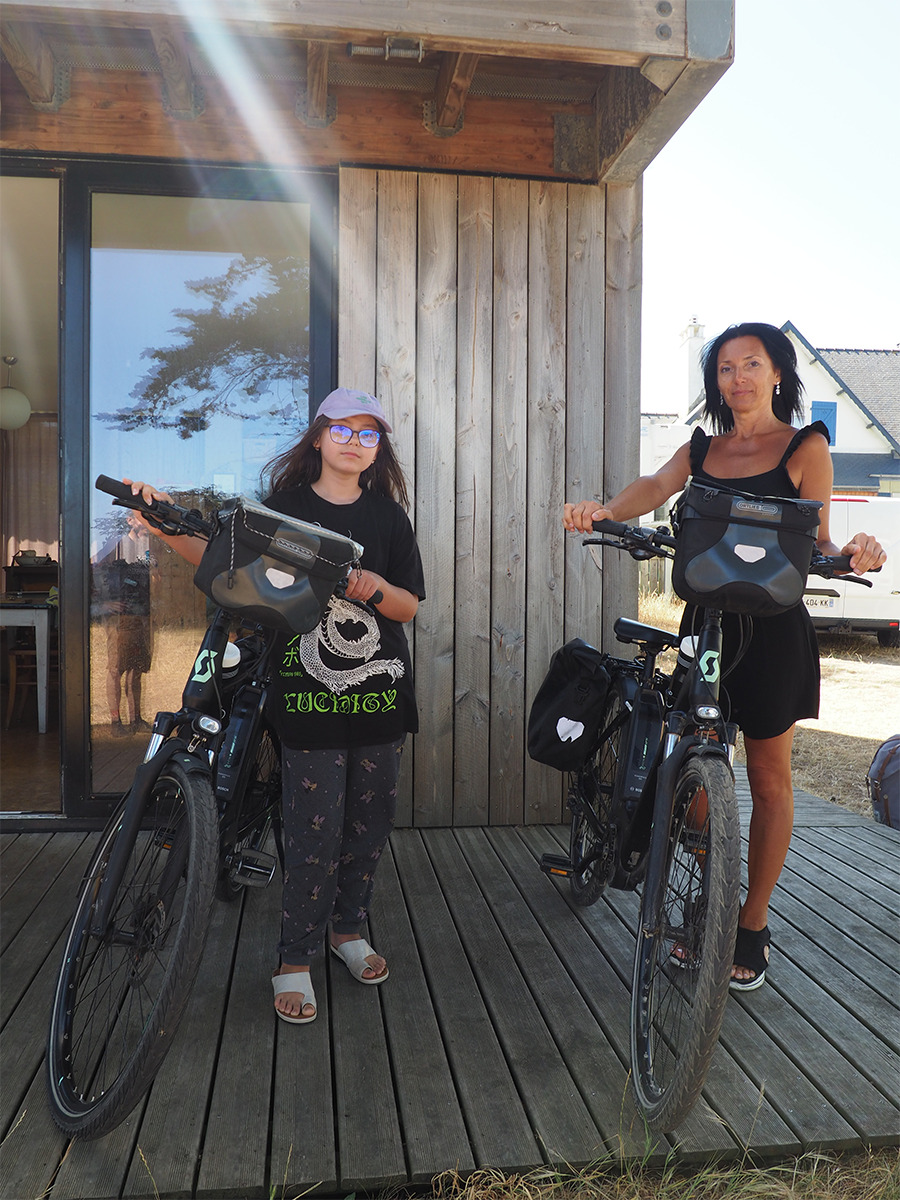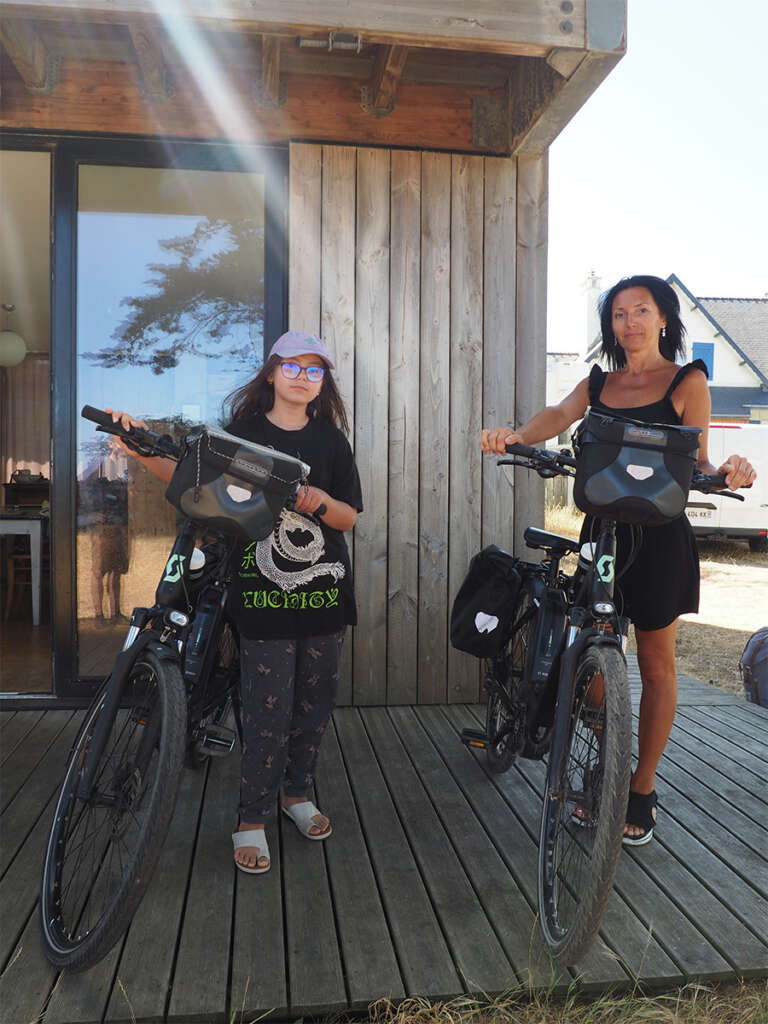 A morning full of emotions
Thanks to this new equipment, Tetiana will have more freedom in her job search and the family will be able to move more easily to go shopping and other daily activities. Our two representatives on site, Florian and Lucie were very touched by this moment of sharing:
"During our exchange with the family, I felt a great emotion despite the language barrier with the Ukrainian family. An endearing moment, from handing over the bikes to saying goodbye to the family and Mother Tetiana, thanking us sincerely and several times before our departure". Florian, Abicyclette Voyages customer service agent.
Living in the middle of the Ukrainian conflict in Odessa, the fate of this family changed on April 2, 2022 when they were forced to flee the war. Tetiana and her two daughters Anastasiia (20) and Mariia (12) arrived in France in May and have since found some semblance of peace in the secondary house co-owned by the Bourdin, Cassin and Jamois families.
It is only natural for our team to be able to contribute, at our level, to improving the living conditions of this family in France, hoping that they can meet their everyday comfort and their family in Ukraine.