Our tips for taking great cycling trip photos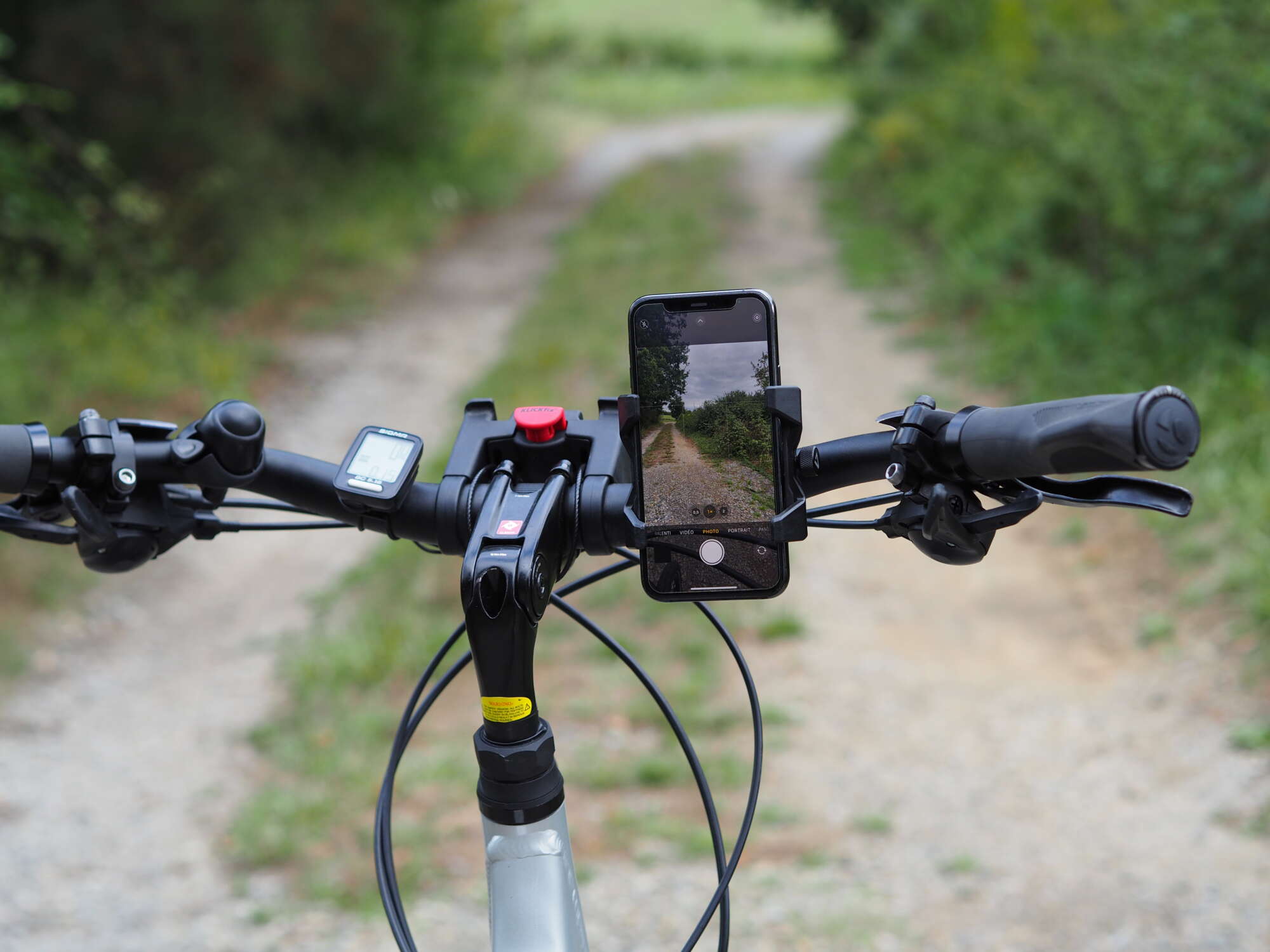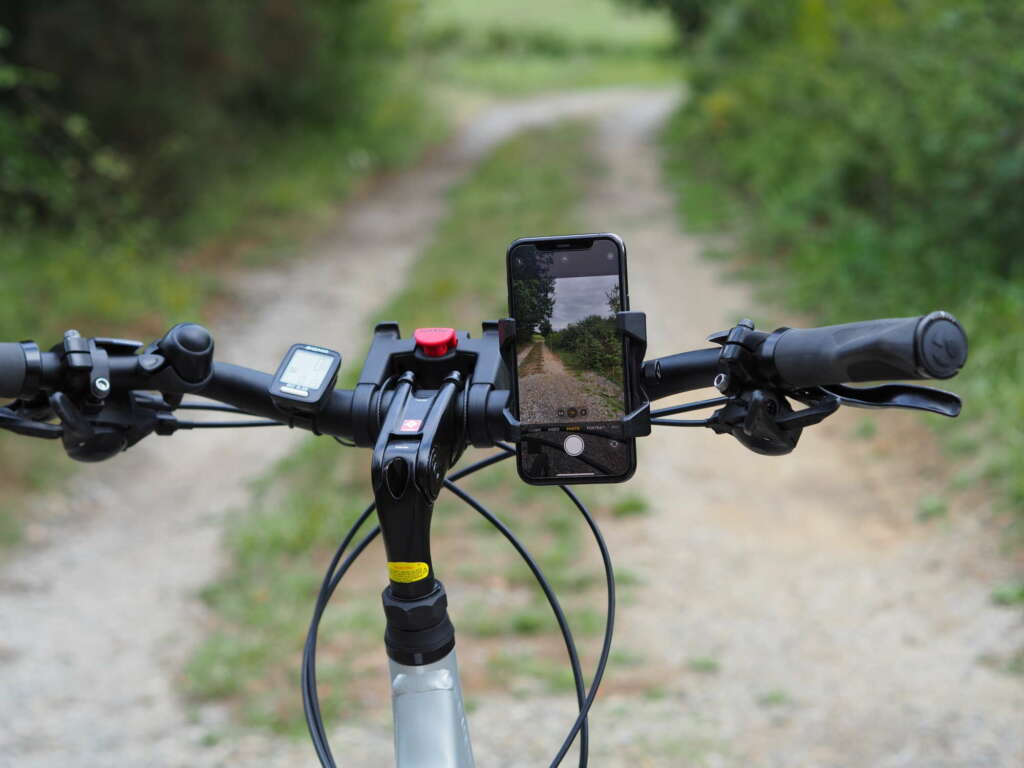 Are you leaving soon and want to return with beautiful photos of your cycling trip? This article is made for you! Find all our photo tips for improving your travel photos, without having to invest in professional equipment.
The basics of photography
Think carefully about your subject
We tend to want to fit everything into the frame: the cyclist, the landscape and the little church that goes behind. However, in photography, the most effective thing is to make a choice. Do you give priority to the cyclist or the landscape? Think carefully about what you want to capture so that you are focused on your subject first and foremost.
Pay attention to the light
To get great bike travel photos, light is very important. The best times to take pictures are the golden hours which correspond to the hours around sunrise or sunset. The lights are softer and much easier to work with.
The season also plays a big role on the lighting. In winter and early spring, the lights are softer. During the summer, at midday, you usually get white, scorched skies and harsh, bright lights that contrast a lot with the shadowy parts of your photo. It is therefore much more difficult to take a good photo in these conditions!
If you still want to take a picture at these times of the day, always try to have the sun behind you. If it's in front of you, the subject you want to shoot is very dark and difficult to capture in post-processing.
The rule of thirds
Nowadays, almost all cameras, including those integrated into smartphones, offer you a composition grid which consists of two vertical lines and two horizontal lines. This tool helps you compose your image.
Instead of centering the subject, as is often the case with bicycle travel photos, the idea is to move the important elements of the photo to the lines corresponding to the thirds of the image.
The horizon
To improve your bike travel photos, there is a simple rule to apply: make sure your horizon line is straight. This is something that is missing from many bicycle travel photos. By the way, the composition grid also helps you when shooting. Paying attention to it while taking your photo, it allows you to take a straighter photo. But if the result is not convincing, do not worry. It is always possible to crop and straighten the photo afterwards.
Depth of field
To add a little something more to your cycling trip photos, play with the depth of field. This can be done with a very sharp foreground and a blurry background (which means having little depth of field) or a very sharp photo with a lot of depth of field.
To do this, it is not necessary to have an SLR camera. Now many smartphones allow you to play with depth of field to enhance your photos. Just touch the screen where you want to focus to achieve this effect.
Leading lines
Leading lines bring dynamism to your photo, they lead the eye to a point. When traveling by bike, they are quite easy to find. Bike paths or roads make wonderful guidelines for your photos. Especially when you find yourself in a tunnel of greenery.
You also find leading lines in the landscapes, such as those found in the middle of vineyards or lavender fields.
"Variety is the spice of life: be original by varying the formats (landscape, portrait, square, panoramic), pay attention to the colors, textures and relief that surround you, play with the light and look for contrasts"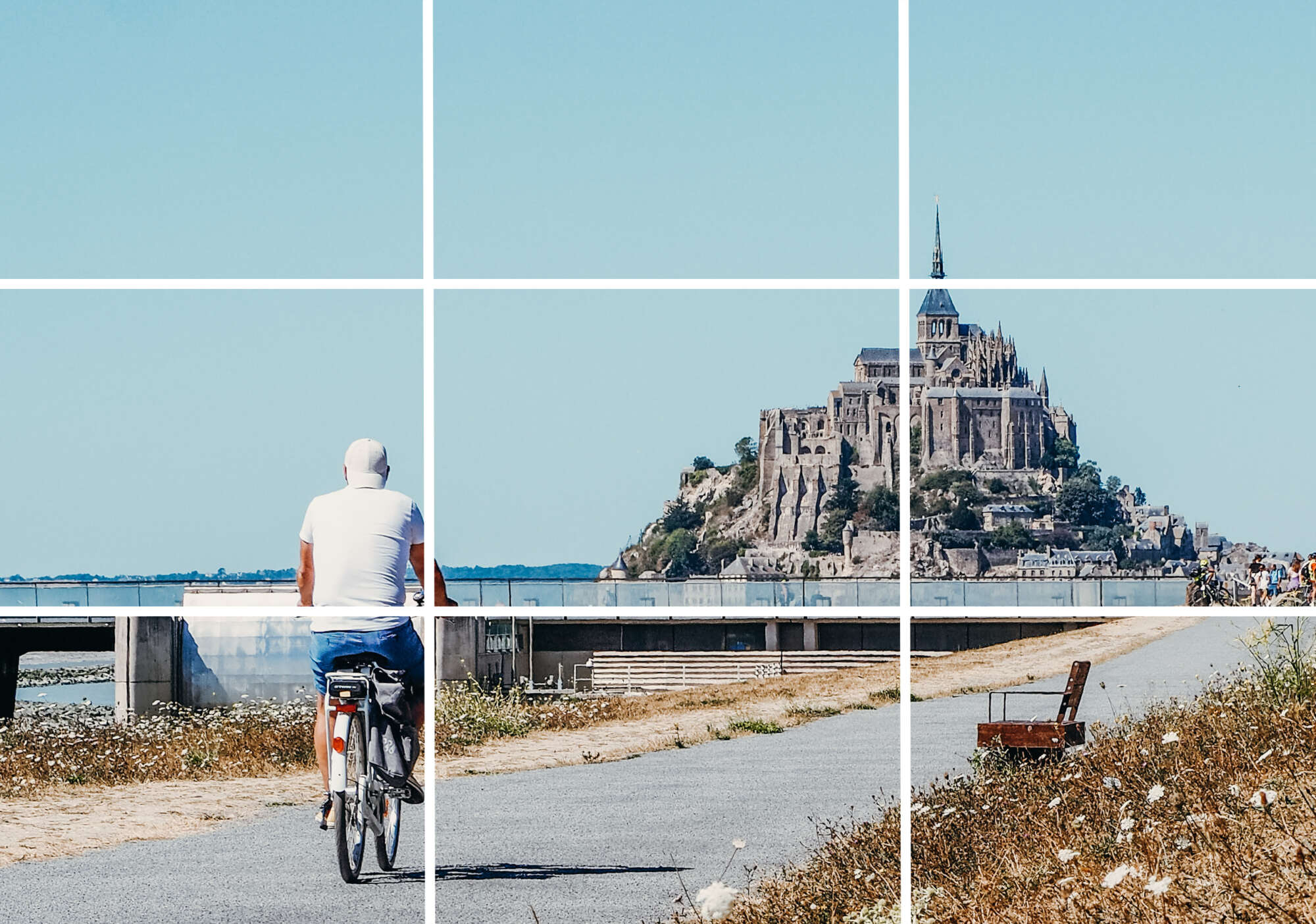 Take advantage of this slow mode of travel offered by the bicycle
Spot the points of interest on your itinerary
Are you used to stopping in the middle of your itinerary and wondering which spot will be the most suitable for THE souvenir photo? We advise you to prepare your itinerary for the day before hitting the road.
How? Location scouting is possible thanks to Google Maps! The satellite view shows you the layout of the roads and the map view allows you to locate points of interest such as watchtowers, historical monuments, natural areas… This tool offers you a good guideline when taking your photos and a good organization for the program of your day.
Do not hesitate to stop
Traveling by bike is above all accepting to travel slowly. Everyone advances at their own pace, so it's easy to stop when you want to enjoy the moment. It's not enough just to take your feet off the pedals and stay in the saddle. But to go forth and meet what is offered to you: a beautiful landscape, a natural curiosity, a human or animal encounter… And to diversify your shots, do not hesitate to change your point of view: take height, crouch, step away from the road…just observe your surroundings.
Capture the behind the scenes of your trip
Recounting your bike trip does not stop at showing beautiful landscapes or photographing your bike, it is also moments of life that will remain forever etched in your memory. It is therefore important to capture the moments which retrace your entire trip: the preparations for the day, a lunch break, bursts of laughter, a puncture (because yes, there aren't only positive moments).
Strength in numbers
Photographing yourself alone on a bike is not always easy. You have to be equipped with special equipment or be lucky enough to find someone who can help you. When traveling with several cyclists, it is already much easier. You just need to communicate well with each other: ask some to slow down in a specific place, tell others to smile because you are about to press the shutter button…
Feel free to use the self-timer for group shots and burst mode for action shots!
"Whether it's landscapes, encounters, a moment of life, a campfire or something funny, try to immortalize the present moment".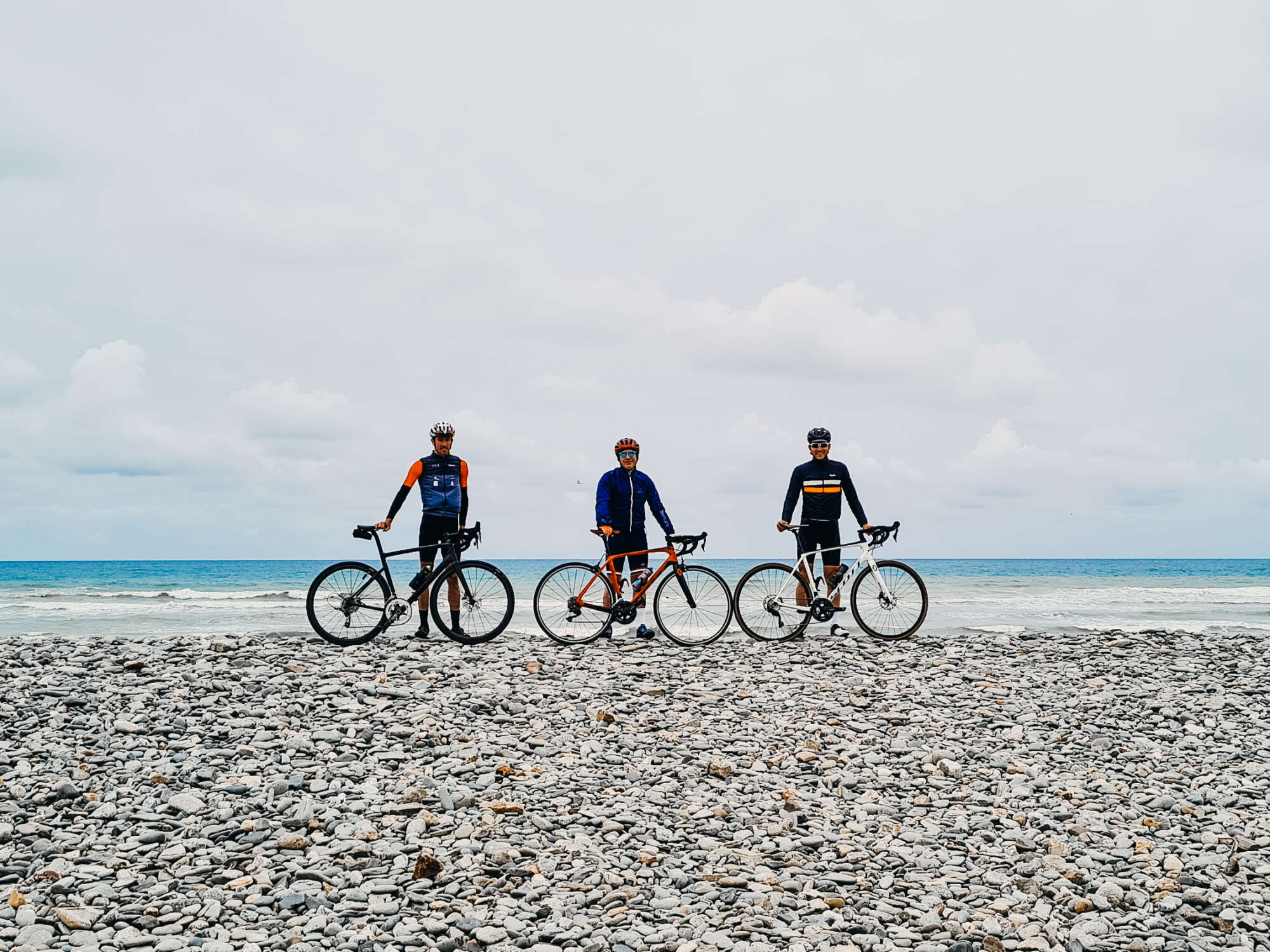 The right equipment for bike photography
The best camera is the one you already own
If you are a beginner, you can very well be satisfied with the material you have. The smartphone has become an everyday device and some of them can easily match the performance of a compact camera. To be creative, just take control of the different settings on your phone: exposure, color filters, timer, burst…
If you want to invest, a compact or hybrid camera seems to be a good solution. These devices are renowned for offering ease of use and satisfactory image quality with large zooms.
The front bag for storing your equipment
During a bike trip, it is important not to be encumbered with photo equipment which could be very fragile. The front bag is easily installed on the handlebars of a bicycle and allows you to keep all your essential accessories close at hand. It will therefore be easy and quick to take out your camera when the opportunity arises!
Travel light
Most of the photos taken by cyclists are taken using smartphones, sports cameras or compact cameras. For a matter of loss of time, space and risks related to the damage of the material, it is not advisable to take with you your set of interchangeable lenses and your SLR camera. These are substantial in terms of weight and take up a lot of space for transport!
The tripod for more freedom
In our opinion, the tripod is one of the essential accessories for photographing your bike trip. With a tripod, you no longer have to hold the camera with both hands and no longer have to stare at the screen or the viewfinder. You just need to trigger the device either with the "timer" mode or with a remote control. And you will have a nice group photo as a souvenir!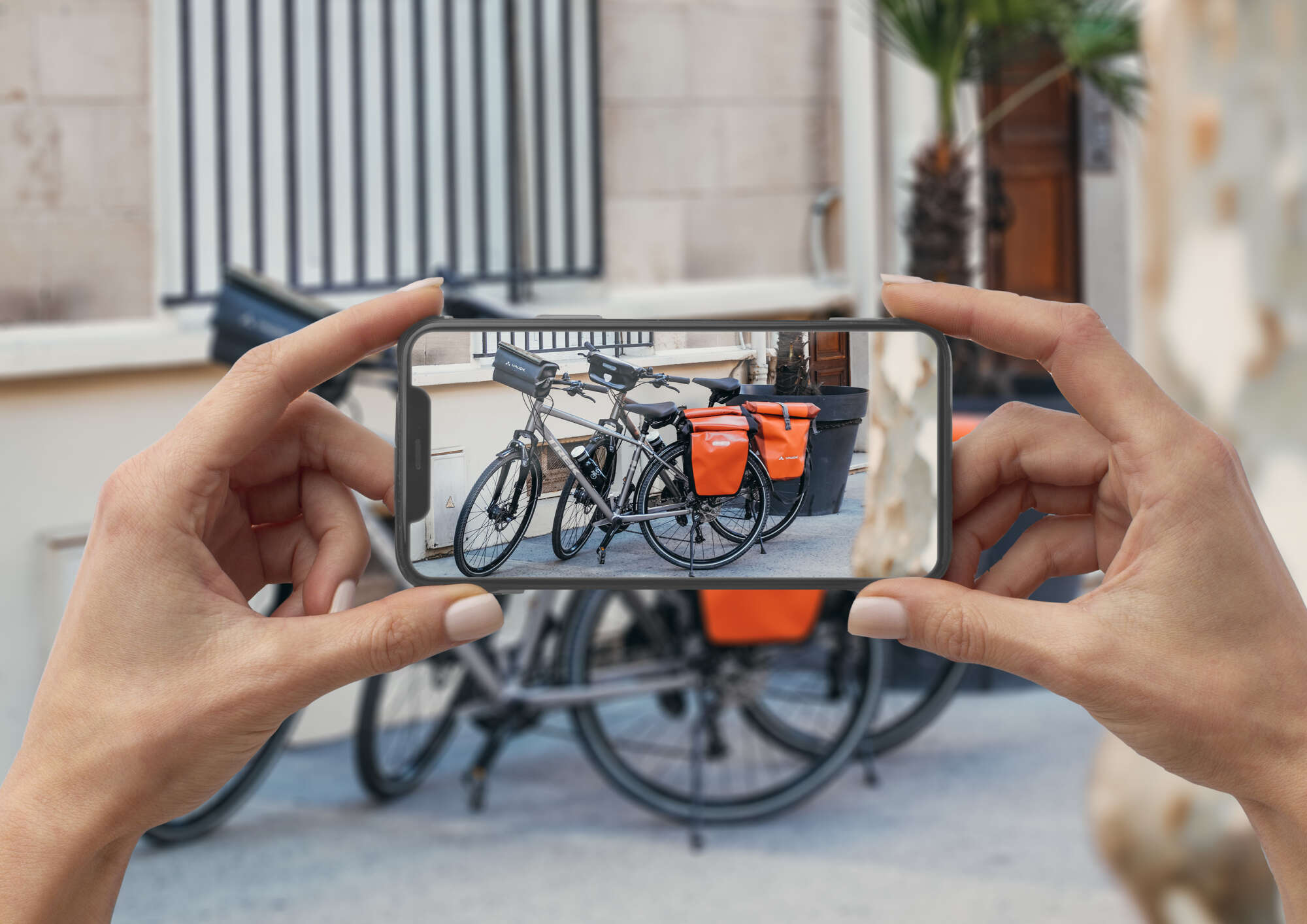 So are you ready to take some great photos of your bike trip?
If you want to go deeper into the subject, we recommend this youtube channel with photography basics.