The Norman Vélomaritime from Caen to Mont Saint-Michel
8 days cycling from the Normandy landing beaches to the Bay of Mont Saint-Michel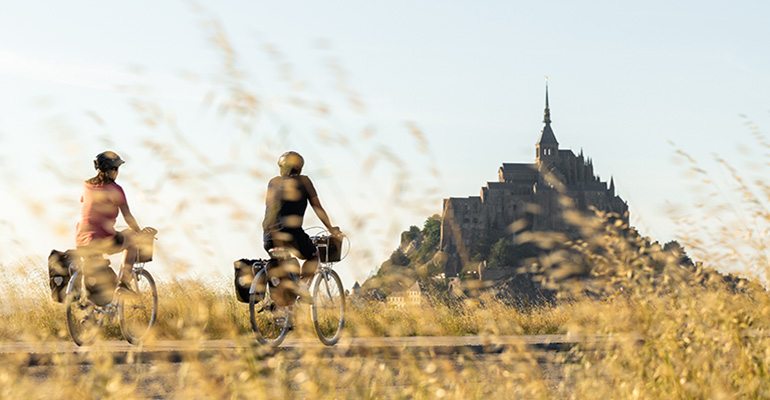 Highlights
The Côte de Nacre
The medieval towns of Caen and Bayeux
The mythical landing beaches
The Norman bocage
Mont Saint-Michel and its bay
A secure and marked route
Discover the Vélomaritime in Normandy
Ideal for travelers looking for a getaway, this bike trip takes you on the small Norman roads and greenways, to discover a medieval Normandy with an exceptional natural, historical and cultural heritage.
You ride on a marked and secure route along the Vélomaritime, a cycle route that stretches over 1500 km from Roscoff to Dunkirk. French component of Eurovélo 4, the Vélomaritime is dedicated to all lovers of the sea!
On this Norman section, your stay starts in Caen, the city of William the Conqueror and capital of Lower Normandy, you then reach the coast by bicycle. A first stage by bike where you alternate between shared routes and cycle paths, along the mythical landing beaches. In addition to the magnificent seaside villas, the Côte de Nacre also offers many views of the sea.
The town of Bayeux, with its medieval alleys and its magnificent cathedral, constitutes a stop steeped in history where the curious set off to conquer England through the famous Bayeux tapestry. Then, on small country roads you reach Port-en-Bessin and its port. It is an ideal lunch break if you want to enjoy a platter of seafood before continuing your ride along the coast and its vast beaches where thousands of soldiers of the Allied forces landed in June 1944.
The oyster beds keep you company up to Isigny-sur-Mer, a town known for its specialties: butter, cream, cheese and caramel. You reach Carentan-les-Marais by the canal bridge. With your bicycles, you cross, like the G.I. before you, The Regional Nature Park of Cotentin and Bessin Marshes, located at the gates of the city, which hosts many animal and plant species. You then progress in the heart of the Norman bocage (hedgerow) and its green countryside. Take advantage of gourmet breaks to taste the many local products: cheeses, ciders, tripe, Vire andouille sausage, dairy and seafood, enough to fill your plates and bags!
Along your last cycling stage, Mont Saint-Michel is part of the coastal panorama. An exceptional UNESCO World Heritage Site, which you enjoy reaching to end this wonderful cycling holiday. The ultimate reward for your trip, the Abbey of Mont Saint-Michel welcomes you for a visit that will remain etched in your memory!
Here is a video about the Velomaritime :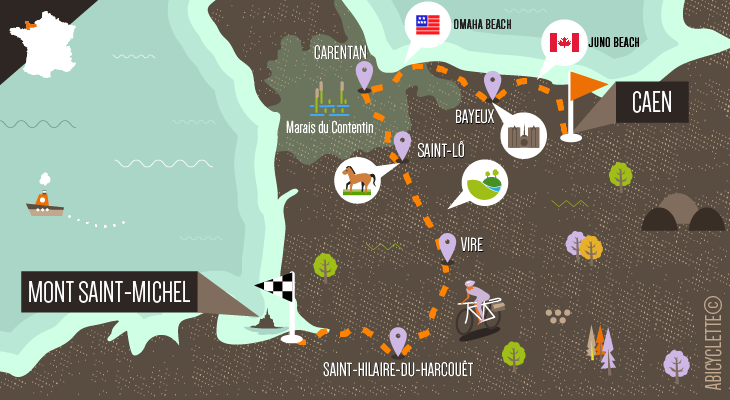 Leisure or
Fit
CAEN
Arrive on your own to Caen, easily accessible by train. Caen, city of William the Conqueror, offers a concentrate of medieval heritage between the ducal castle, the abbey to Men and the Abbey to the Ladies. Learn more about 20th century history with the Memorial for Peace.
Briefing Orientation
Before your first ride, we invite you to meet one of our guides, at your place of departure. A time of exchange, a privileged moment to give you our last practical tips, must-see places and experiences, to answer all your questions, take care of your bike fitting to begin your trip.
From CAEN to BAYEUX
52km
375m
You take your bike to ride to the Canadian Reviers Cemetery through tiny country roads. Join Juno Beach, the Canadian part of the landing: do not miss the Juno Beach museum depicting the landing but also the history of Canada during the war. Continue to Arromanches and its Mulberry Harbor and visit the Landing Museum in downtown Arromanches or the famous 360 museum made of original films. From the 360 ​​museum, enjoy a view of the entire bay and realize the magnitude of the Mulberry project. To end this day full of history, you take small roads to Bayeux.
For a few more km

61km

292m

At the start of your day, you leave Caen on the banks of the Caen Canal to the sea to join the Vélomaritime at Pegasus Bridge. This name was given by the troops of British paratroopers whose emblem was the winged horse Pegasus. You continue towards the port of Ouistreham and ride along the seaside passing by Sword beach.
From BAYEUX to CARENTAN
65km
327m
You cycle to Port-en-Bessin and the ocean. From this charming little fishing port, you ride along the Côte de Nacre toward the American cemetery, Omaha Beach and the Pointe du Hoc. These three historical sites help you better understand the difficulty of the landing and the important human losses on D-DAY. You then enter a unique landscape, the Regional Natural Park of Cotentin. You spend the night in a charming hotel in the small town of Carentan, in the heart of the Regional Park. You arrive in Isigny-sur-Mer, known for its dairy transformation activity such as the famous "Caramel d'Isigny", and its fishing acticity with its "caïeux". Then ou cycle through the traditional wooded countryside. You finally arrive in Carentan where you spend the night.
From CARENTAN to SAINT-LO
41km
236m
You leave the Cotentin marshes and its canals to reach the landscapes of the Norman bocage. The landscape evolves towards meadows where horses are kings. Indeed this region is reputed to be the capital of the horse. The Vire Canal accompanies you by winding up to Saint-Lô where the National Stud Farm is located.
From SAINT-LO to VIRE
54km
484m
At the exit of Saint-Lô, a peaceful and luxuriant nature surrounds you in the Vire valley which formerly welcomed the navigation of barges and gabarres (flat-bottomed boats). The meadows of sheep, horses and green pastures follow your route on the towpath to the Roches de Ham. This rocky outcrop rising over 100 meters in height offers a unique panorama of the surrounding countryside. At Pont-Farcy, you leave the Vélomaritime to reach Vire by small country roads. Vire and its Porte-Horloge is a pleasant stopover town situated on a rocky promontory overlooking the Vire.
For a few more km

67km

695m

In Pont-Farcy, you continue your journey on the Vélomaritime on a challenging route taking a succession of small roads on the Norman hills. Your efforts will be rewarded with sumptuous views of the Norman countryside … and descents! Before reaching Vire, you will discover the Souleuvre viaduct.
From VIRE to SAINT-HILAIRE-DU-HARCOUET
56km
405m
The Vélomaritime heads west out of Vire before plunging south through the authentic landscapes of the Norman countryside. A cool stop inviting you to daydream is a must in Mortain to admire the Little Waterfall, at the confluence of the Cance and the Cançon. Here the river runs down the rocks over a height of more than 30 meters before continuing in a narrow canyon with white water that is crossed from footbridge to footbridge. From this crossroads between Vélomaritime and Véloscénie, you continue your ride until Saint-Hilaire-du-Harcouët where you can make the most of the numerous leisure infrastructures (swimming pool, cinema, equestrian center, …).
From SAINT-HILAIRE-DU-HARCOUET to MONT SAINT-MICHEL
48km
169m
Towards the sea and the Bay of Mont Saint-Michel. The Vélomaritime joins the mouth of the Sélune river on a charming and pleasant greenway. The Norman bocage leaves room for the salt meadows of the Bay. In the distance, you can see the majestic Mont Saint-Michel. An additional effort then awaits you, on foot this time, to reach the heights and the famous abbey.
MONT SAINT-MICHEL
It's the end of your stay after breakfast. You are able to enjoy a morning to visit to the Abbey which sits at the top of the Mount!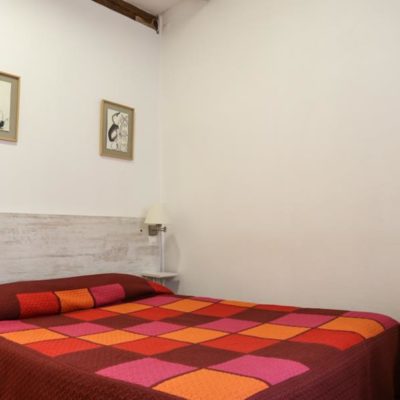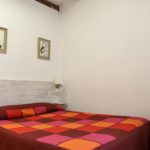 Essential Range
You want to enjoy your itinerary without anything fancy. Our "essential" range offers a simple accommodation for a good night's rest in a simple hotel, guesthouse, rest house or hostel.
---
Starting from 935€/participant in Self Guided option | See detailed prices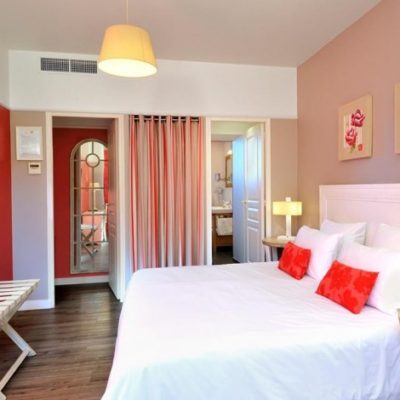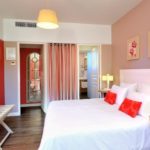 Comfort Range
Our quality standard at Abicyclette. This type of accommodation includes 2 and 3 stars hotels. Depending on the itinerary, you might spend some nights in approved guesthouses. You enjoy a double bedroom with private bathroom and toilet and adapted welcome for you and your bikes.
---
Starting from 1100€/participant in Self Guided option | See detailed prices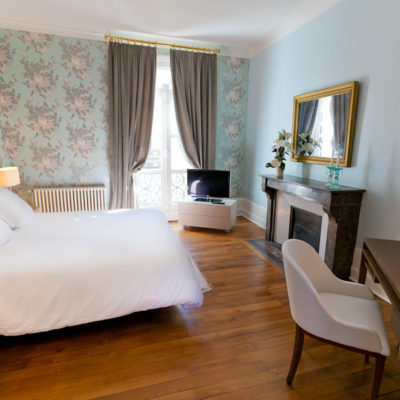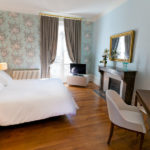 Privilege Range
Opt for total comfort in charming 3 and 4 star hotels which offer all the services you need and a special welcome for you and your bikes.
---
Quote on request | Contact us
Price includes
Accommodation: 7 nights in a Double room
7 breakfasts
Luggage transfer
Phone assistance 24/7
Application fee
A personalized greeting with our team at the beginning of the trip to receive your travel documents
Taxes
The itinerary trackable on the following supports:

Loan of a Bicycle GPS uploaded with full itinerary of the trip
Cycling practical guide including restaurant recommendations for lunch & dinner
Specific services
Day 1 : Meeting with our guide in Normandy
Price does not include
bike rental (see option)
Breakfast on day 1
Lunches
Dinners not included in "Price includes"
Drinks, visits & other personal expenses
---
Homemade and fully tested itineraries
Routes selected for their cycling and touristic interest entirely tested and away from traffic
Accomodations selected for their hospitality, atmosphere, services and quality meals
A flexible organisation to suit you needs and wishes: You choose the date you want to you leave on! We check the availability of each accomodation to make sure it is possible.
---
Close assistance
One of our guides greets you on your first day. He will hand out all the needed documents for the trip (hotel vouchers, maps of the area,GPS, practical guide), get you settled on your bikes (for rental bikes).
Phone assistance, you can reach the Abicyclette team whenever you need
A Luggage transfer service which respects your hours of rest (we pick them up after 10:00 and deliver them before 16:00)
---
Follow your itinerary anyway you like – modern, practical, traditional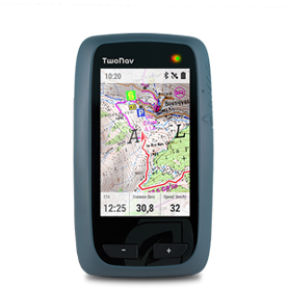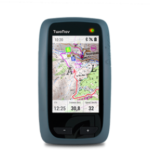 We loan you a GPS so that you can easily follow your itinerary without having to look for your way around (bike support included)
A practical cycling guide with all the useful information (addresses, highlights for the day, topo maps, and touristic information)
---
You can also
---
On our guided tours (for groups on demand), we accompany you every step of the way
One of our state qualified instructor and professional cycling guide accompanies you every step of the way
Full board (all meals covered unless asked otherwise)
A picnic buffet set up for lunch with a wide choice of fresh and local produce
We offer a high-end bike rental service. Our bikes are suited for road and gravel road long-distance cycling. Fully equipped and highly reliable, they are faithful travel companions.
---
Touring bike

A straight and easy going position

Supplied equipment per bike

1 helmet
1 back bag 20L (waterproof)
1 front bag 4L with plastic map holder (waterproof)
1 lock
1 repair kit (patches, tube, tire lever)
1 multi tools box
1 pump
1 bike computer
1 bottle

Trekking bike

A layed out and dynamic position

Supplied equipment per bike

1 helmet
1 back bag 20L (waterproof)
1 front bag 4L with plastic map holder (waterproof)
1 lock
1 repair kit (patches, tube, tire lever)
1 multi tools box
1 pump
1 bike computer
1 bottle

Ebike

With an autonomy of almost 120km, cycling has never been so easy!

Supplied equipment per bike

1 helmet
1 back bag 20L (waterproof)
1 front bag 4L with plastic map holder (waterproof)
1 lock
1 repair kit (patches, tube, tire lever)
1 multi tools box
1 pump
1 bike computer
1 bottle

Children Bike

20″ or 24″ bike

Bike trailer
Getting here
Departure city : CAEN
Coming by car
at 2h45 from PARIS
at 5h45 from BORDEAUX
at 6h from LYON
Parking
Parking Hôtel de Ville – CAEN
Parking Indigo Caen République – CAEN
Coming by train
Caen train station - 2h from Paris
Coming by plane
Arrival city : MONT SAINT-MICHEL
Coming by car
at 3h from PARIS
at 5h30 from BORDEAUX
at 7h from LYON
Parking
Parc de stationnement – MONT SAINT-MICHEL
Coming by train
Pontorson train station - 3h30 from Paris
Coming by plane
* Abicyclette Voyages accompanies you on demand, including transportation solutions.
How to get back to the starting point
By train from Pontorson to Caen in 6h
Return by car in 1h30 to your starting point ?
Private shuttle: see detailed fares or contact us
Recommended equipment
Bike
Trekking or hybrid bike
21 to 30 speeds
26 or 28 inch (700) wheels
Clothing and equipment
Helmet (included with the rental)
Clothing suitable for cycling
Warm jacket (eg fleece)
Rain proof jacket
1 pair of sunglasses
1 pair of cycling shoes
1 small backpack or panniers
1 or 2 water flasks (included with the rental)
1 lock (included with the rental)
Our reccomendation for optimal comfort:

1 pair of gloves
1 special pair of pants (shammy leather)
1 night see fluorescent vest
Bike maintenance
Emergency repair kit: 2 or 3 tubes, patches, pump, tire levers, multi-tools
Daily use kit: cloth, brake pads, oil
Other
Suitcase for transporting personal effects in luggage transfers (limited to one per person when possible)
Change of clothes for the evening
Warm jacket for the evenings
Set of toiletries
Mobile phone and charger