The colors of Perigord
7 days cycling through the Purple and Black Périgord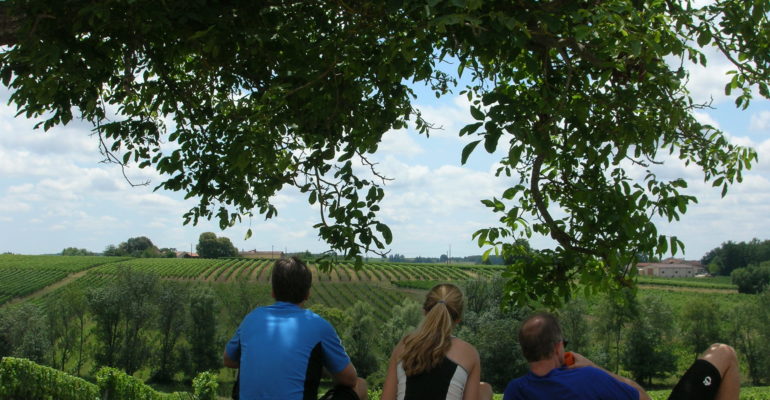 Highlights
The medevial town of Sarlat
The Bergerac vineyard
The Dordogne river and castles
Belvès, one of the most beautiful villages in France
The caves of Eyzies
The story behind the trip
Jean-Paul, former president of the Bergerac tourist office, is truly passionate about his region. When you arrive in Bergerac, it is he who welcomes you. Make the most of his in-depth knowledge of the territory, he recommends you on all the top spots to discover during this trip.
When we met Jean-Paul, a few months after the creation of Abicyclette Voyages, we immediately wanted to share this passion and this knowledge of the Dordogne. Jean-Paul accompanied us along the banks of the Vézère and the Dordogne to discover the natural and historical gems of Périgord Pourpre and Périgord Noir. The region and the people have enchanted us to the point of returning there often, bringing back its treasures (wines, duck specialties …) to always have a little bit of the Dordogne sun at home. And it is now above all the pleasure of sharing this passion with you through secret and gourmet bike trips.
The secrets of the Dordogne Valley
122/5000 A one-week cycle tour in the Périgord Pourpre et Noir, a land of wines, gastronomy, castles, fortified towns...
Welcome to Bergerac, capital of Périgord Pourpre (Purple Périgord). Our local guide, Jean-Paul, welcomes you for some last recommendations on your trip. Take advantage of this evening stopover to discover the old town of Cyrano.
By bike, you get away along the small hilly roads of the vineyard that surrounds the city. These are the vines that give Périgord Pourpre its color. Discover and taste, in moderation, the famous gourmet and full-bodied appellations of this unique terroir. The glasses are tinted, here by the golden reflections of Monbazillac, there by the deep red of Pécharmant, testifying to its potential.
This stay allows you to discover rich and varied landscapes: winding roads in the shade of deep forests, superb panoramas at a bend in the road, old stones gilded by the sun, castles and prehistoric caves. The route is accompanied by many imposing residences, castles and authentic villages, some of which are classified among the most beautiful in France: Limeuil, Beynac, La Roque-Gageac, Belvès …
A route where nature impresses and accompanies you all along: limestone cliffs, rivers, meadows, forests … Enough to replenish oneself of fresh air. The color changes from purple to black, relative to the dark and imposing forests of the eastern part of Périgord.
The Périgord Noir (Black Périgord) is also a journey through time, from prehistoric times to modern times. Your bike will take you to Eyzies-de-Tayac, the prehistoric world capital, where many rock sites are concentrated. You ride up the Dordogne stream to Sarlat-la-Canéda, a medieval architectural gem where you can walk in its narrow streets, to discover the most beautiful squares and well preserved architecture.
In addition to its remarkable natural, historical and cultural heritage, Périgord is also renowned for its exceptional local products: foie gras, porcini mushrooms, chestnuts, truffles, walnuts, figs… Everything you need to satisfy any gourmet traveler!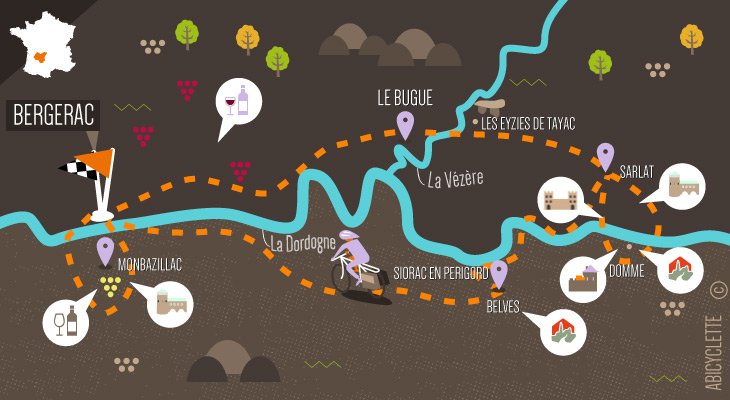 Fit
FROM BERGERAC, MONTBAZILLAC LOOP
27km
195m
Discover the vineyards of Bergerac and Monbazillac. After the climbing the hills you arrive at the castle of Monbazillac, high place for the tasting of this world-renowned sweet white wine. From here, you overlook Bergerac and its valley. After dabbling on the small vineyard roads, you dive into Bergerac and its old town for an excellent evening.
Briefing Orientation
Before your first ride, we invite you to meet our local guide, Jean-Paul, at your place of departure. A time of exchange, a privileged moment to give you our last practical tips, must-see places and experiences, to answer all your questions, take care of your bike fitting to begin your trip.
From BERGERAC to LES EYZIES DE TAYAC
66km
1050m
Day of the rivers. Leave Bergerac in the morning to stroll along small roads lost in the middle of forests and meadows. You undulate in these fresh landscapes, crossing authentic Perigord villages huddled around their often fortified steeples. After a few spins of the wheels, you arrive on the "cingles", This is the name we give to the meanders of the Dordogne. Your day becomes more sporty but you are rewarded by magnificent views and you can swim at the confluence of Vézère and Dordogne in Limeuil, one of the most beautiful villages in France.
From LES EYZIES DE TAYAC to SARLAT LA CANEDA
40km
900m
You will ride in cool valleys along the wild rivers of the region where trout like to rest. You will pass in front of the castle of Commarque, whose remains can be visited. You biking day ends in Sarlat La Canéda.
FROM SARLAT LA CANEDA, DOMME LOOP
40km
1030m
A loop to discover the Monfort cingle (meander) and its castle, and the fortified town of Domme, medieval town perched at 300 m altitude above the river. Make some time to stroll through Sarlat and lose yourself in its charming streets and squares.
From SARLAT LA CANEDA to BELVES
40km
640m
This is the day of the castles. Leave early because you will be put through the wringer! After leaving Sarlat, you will find the Dordogne valley in La Roque-Gageac, one of the most beautiful villages in France. Once explored, you will enter the valley of the castles, Beynac, Castelnau, Marqueyssac, Fayrac, Milandes … the choice is yours! You will end your day in a hilltop town, Belvès, another of the most beautiful villages of France.
For a few more km

51km

1150m

This detour allows you to discover the hilltop village of Domme as well as the village of La Roque-Gageac which are among the most beautiful villages of France.
From BELVES to BERGERAC
59km
700m
You cross large wild expanses punctuated by pretty little villages with a church here, a covered market there, further down a beautiful home to arrive at Beaumont du Périgord, an English fortified town of the 13th century, dominated by its immense fortified church. You resume your journey by the beautiful valley of Couze, a river with many mills and pure water. You cannot return to Bergerac without before having admired the castle of Bannes, marvel of medieval architecture, perched on its rocky outcrop and the castle of Lanquais, the unfinished Louvre of Périgord. On your arrival, find the life of the streets of the beautiful city of Bergerac.
BERGERAC
It's the end of your stay after breakfast. Have a good journey home!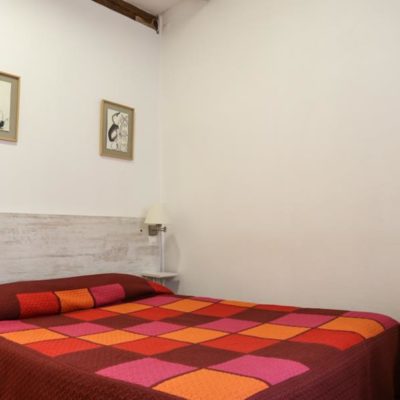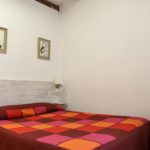 Essential Range
You want to enjoy your itinerary without anything fancy. Our "essential" range offers a simple accommodation for a good night's rest in a simple hotel, guesthouse, rest house or hostel.
---
Starting from 740€/participant in Self Guided option | See detailed prices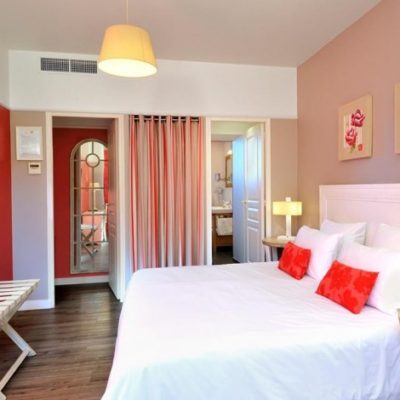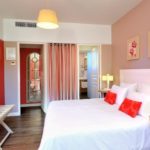 Comfort Range
Our quality standard at Abicyclette. This type of accommodation includes 2 and 3 stars hotels. Depending on the itinerary, you might spend some nights in approved guesthouses. You enjoy a double bedroom with private bathroom and toilet and adapted welcome for you and your bikes.
---
Starting from 860€/participant in Self Guided option | See detailed prices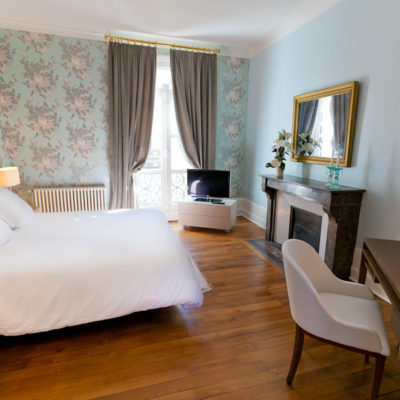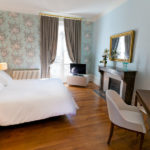 Privilege Range
Opt for total comfort in charming 3 and 4 star hotels which offer all the services you need and a special welcome for you and your bikes.
---
Starting from 1225€/participant in Self Guided option | See detailed prices
Price includes
Accommodation: 6 nights in a double room
6 breakfasts
Luggage transfer
Phone assistance
Application fee
Day 1 : Welcome
A personalized greeting with our team at the beginning of the trip to receive your travel documents
Taxes
The trip itineraries available on the following supports:

Loan of a Bicycle GPS uploaded with full itinerary of the trip
Cycling practical guide including topo maps, restaurant recommendations for lunch & dinner
Price does not include
bike rental (see option)
Breakfast on day 1
Lunches
Dinners not included in "Price includes"
Drinks, visits & other personal expenses
---
Homemade and fully tested itineraries
Routes selected for their cycling and touristic interest entirely tested and away from traffic
Accomodations selected for their hospitality, atmosphere, services and quality meals
A flexible organisation to suit you needs and wishes: You choose the date you want to you leave on! We check the availability of each accomodation to make sure it is possible.
---
Close assistance
One of our guides greets you on your first day. He will hand out all the needed documents for the trip (hotel vouchers, maps of the area,GPS, practical guide), get you settled on your bikes (for rental bikes).
Phone assistance, you can reach the Abicyclette team whenever you need
A Luggage transfer service which respects your hours of rest (we pick them up after 10:00 and deliver them before 16:00)
---
Follow your itinerary anyway you like – modern, practical, traditional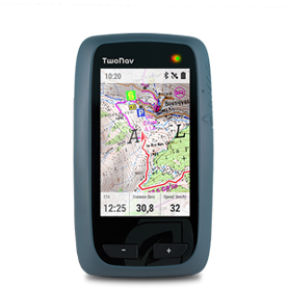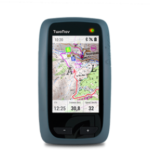 We loan you a GPS so that you can easily follow your itinerary without having to look for your way around (bike support included)
A practical cycling guide with all the useful information (addresses, highlights for the day, topo maps, and touristic information)
---
You can also
---
On our guided tours (for groups on demand), we accompany you every step of the way
One of our state qualified instructor and professional cycling guide accompanies you every step of the way
Full board (all meals covered unless asked otherwise)
A picnic buffet set up for lunch with a wide choice of fresh and local produce
We offer a high-end bike rental service. Our bikes are suited for road and gravel road long-distance cycling. Fully equipped and highly reliable, they are faithful travel companions.
---
Trekking bike

A layed out and dynamic position

Supplied equipment per bike

1 helmet
1 back bag 20L (waterproof)
1 front bag 4L with plastic map holder (waterproof)
1 lock
1 repair kit (patches, tube, tire lever)
1 multi tools box
1 pump
1 bike computer
1 bottle

Ebike

With an autonomy of almost 120km, cycling has never been so easy!

Supplied equipment per bike

1 helmet
1 back bag 20L (waterproof)
1 front bag 4L with plastic map holder (waterproof)
1 lock
1 repair kit (patches, tube, tire lever)
1 multi tools box
1 pump
1 bike computer
1 bottle

Children Bike

20″ or 24″ bike

Bike trailer
Getting here
Starting point
Bergerac, Périgord Pourpre, Dordogne (24)
Coming to Bergerac by car
From Rennes by the A83 and A10 highway (540 km 5h10)
From Paris by the A20 highway (590 km 5h45)
From Bordeaux by the A89 highway (120km 1h30)
Coming to Bergerac by train*
Train station in Bergerac
Coming to Bergerac by plane*
Airport in Bordeaux
*Transport to your starting point can be included as an option.
Recommended equipment
Bike
Trekking or hybrid bike
21 to 30 speeds
26 or 28 inch (700) wheels
Clothing and equipment
Helmet (included with the rental)
Clothing suitable for cycling
Warm jacket (eg fleece)
Rain proof jacket
1 pair of sunglasses
1 pair of cycling shoes
1 small backpack or panniers
1 or 2 water flasks (included with the rental)
1 lock (included with the rental)
Our reccomendation for optimal comfort:

1 pair of gloves
1 special pair of pants (shammy leather)
1 night see fluorescent vest
Bike maintenance
Emergency repair kit: 2 or 3 tubes, patches, pump, tire levers, multi-tools
Daily use kit: cloth, brake pads, oil
Other
Suitcase (for transporting personal effects in luggage transfers)
Change of clothes for the evening
Warm jacket for the evenings
Set of toiletries
Mobile phone and charger