From the vineyards of Bordeaux to the castles of Dordogne
From Bordeaux to Sarlat by bike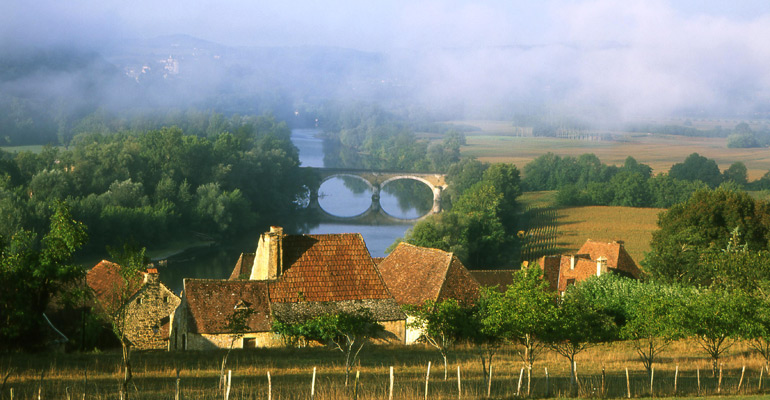 Highlights
Bordeaux, wine capital, lively metropolis
Saint-Emilion, a UNESCO World Heritage Site
Les Eyzies-de-Tayac, world capital of prehistory
Sarlat, a true architectural gem
From Bordeaux to Sarlat via Bergerac, enjoy the best of the French South West!
Cycling through some of the most prestigious vineyards and the magnificent valleys of the rivers Dordogne and Vézère.
Discover Bordeaux and Dordogne by bike
Admire magnificent landscapes by browsing the great wines of Bordeaux and St Emilion before being greeted by Périgord. The Dordogne Valley offers rich and tasty regional cuisine, enchanting castles, peaceful and flowery villages, green countrysides and beautiful and constantly changing landscapes.
At the meanders of the Dordogne and the Vézère, you are rewarded by superb views: the "cingles" (meanders) formed by the rivers, a medieval castle overlooking a valley, a manor house surrounded by walnut trees to the charming medieval town of Sarlat .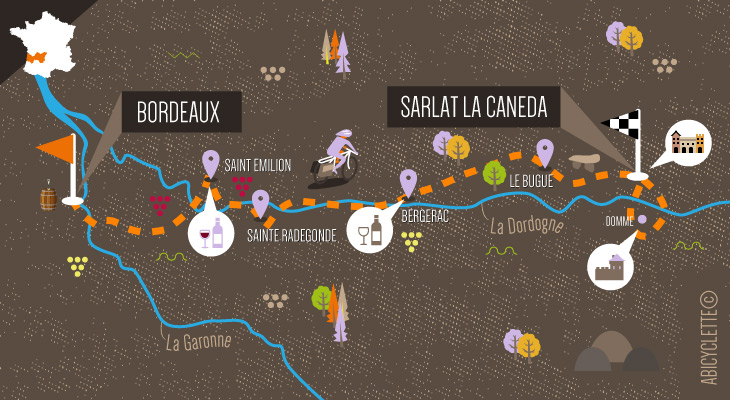 Fit
BORDEAUX
Arrive to Bordeaux on your own.
Briefing Orientation
Before your first ride, we invite you to meet one of our guides, at your place of departure. A time of exchange, a privileged moment to give you our last practical tips, must-see places and experiences, to answer all your questions, take care of your bike fitting to begin your trip.
From BORDEAUX to SAINT-EMILION
61km
370m
You leave the regional capital on a bicycle lane that takes you into the Bordeaux countryside to the charming little walled city of Creon. Continue your ride by admiring the site and the Romanesque pillars of the La Sauve-Majeure Abbey, a UNESCO World Heritage Site. After a few kilometers, you are in the middle of vineyards, as far as the eye can see, that stay with you all the way to Saint Emilion.
From SAINT-EMILION to SAINTE-RADEGONDE
32km
294m
Through small roads, between vineyards and prestigious castles, you leave Saint-Emilion to reach leisurely the banks of the Dordogne.
For a few more km

66km

371m

The long version of this route takes you through the Pomerol vineyard at the start of the route.
From SAINTE-RADEGONDE to BERGERAC
55km
303m
At the bastide (fortified town) of Sainte-Foy-la-Grande, you are at the gateway of Périgord. You then leave the terroirs of the appellation Bordeaux and Bordeaux Superiors to join the AOP Monbazillac apellation, the pride of the region! This sweet white wine, rich or mellow, goes perfectly with aperitif, blue cheese and foie gras. No doubt you will find it on your table tonight!
To finish your route you cross the Dordogne to reach Bergerac, the city of Cyrano.
From BERGERAC to LE BUGUE
53km
730m
Day of the rivers. Leave Bergerac in the morning to stroll along small roads lost in the middle of forests and meadows. You undulate in these fresh landscapes, crossing authentic Perigord villages huddled around their often fortified steeples. After a few spins of the wheels, you arrive on the "cingles", This is the name we give to the meanders of the Dordogne. Your day becomes more sporty but you are rewarded by magnificent views and you can swim at the confluence of Vézère and Dordogne in Limeuil, one of the most beautiful villages in France.
From LE BUGUE to SARLAT LA CANEDA
38km
740m
A day through mountains and valleys. After a few kilometers, you arrive at Eyzies-de-Tayac, the world capital of prehistory, city of Cro-Magnon, you can surely see him near his cave! After greeting him, you pedal in cool valleys along the wild rivers of the region where trout like to rest. A visit to the castle of Commarque leaves you with an impression of the Middle Ages and pretty villages with flagstone roofs, you rejoin Sarlat, a medieval jewel.
For a few more km

55km

1190m
FROM SARLAT LA CANEDA, DOMME LOOP
40km
1030m
A loop to discover the Monfort cingle (meander) and its castle, and the fortified town of Domme, medieval town perched at 300 m altitude above the river. Make some time to stroll through Sarlat and lose yourself in its charming streets and squares.
SARLAT LA CANEDA
End of the stay after your breakfast. Have a safe trip back !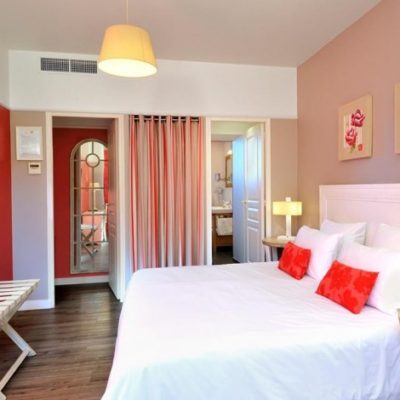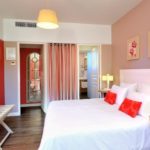 Comfort Range
Our quality standard at Abicyclette. This type of accommodation includes 2 and 3 stars hotels. Depending on the itinerary, you might spend some nights in approved guesthouses. You enjoy a double bedroom with private bathroom and toilet and adapted welcome for you and your bikes.
---
Starting from 1090€/participant in Self Guided option | See detailed prices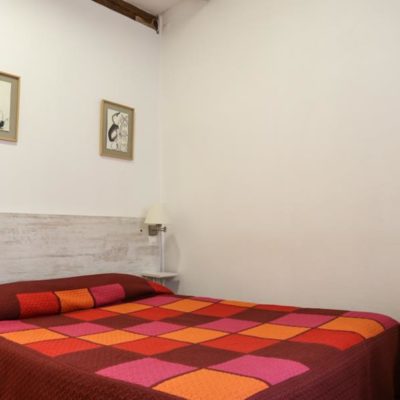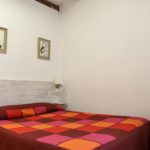 Essential Range
You want to enjoy your itinerary without anything fancy. Our "essential" range offers a simple accommodation for a good night's rest in a simple hotel, guesthouse, rest house or hostel.
---
Quote on request | Contact us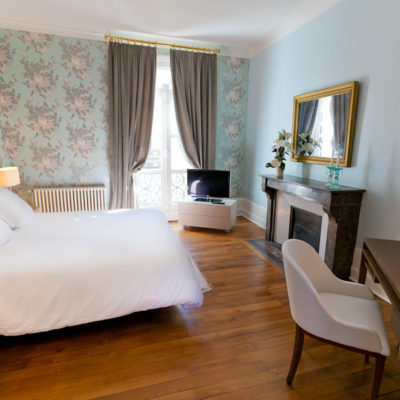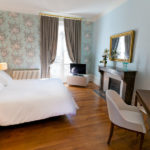 Privilege Range
Opt for total comfort in charming 3 and 4 star hotels which offer all the services you need and a special welcome for you and your bikes.
---
Quote on request | Contact us
Price includes
Accommodation: 7 nights in a double ou single room
7 breakfasts
2 dinners
Luggage transfer
Phone assistance
Application fee
Day 1 : Orientation
A personalized greeting with our team at the beginning of the trip to receive your travel documents
Taxes
The itinerary trackable on the following supports:

Loan of a Bicycle GPS uploaded with full itinerary of the trip
Topo maps
Cycling practical guide including restaurant recommendations for lunch & dinner
Price does not include
bike rental (see option)
Breakfast on day 1
Lunches
Dinners not included in "Price includes"
Drinks, visits & other personal expenses
Repairs, spareparts and mileage allowance
---
Homemade and fully tested itineraries
Routes selected for their cycling and touristic interest entirely tested and away from traffic
Accomodations selected for their hospitality, atmosphere, services and quality meals
A flexible organisation to suit you needs and wishes: You choose the date you want to you leave on! We check the availability of each accomodation to make sure it is possible.
---
Close assistance
One of our guides greets you on your first day. He will hand out all the needed documents for the trip (hotel vouchers, maps of the area,GPS, practical guide), get you settled on your bikes (for rental bikes).
Phone assistance, you can reach the Abicyclette team whenever you need
A Luggage transfer service which respects your hours of rest (we pick them up after 10:00 and deliver them before 16:00)
---
Follow your itinerary anyway you like – modern, practical, traditional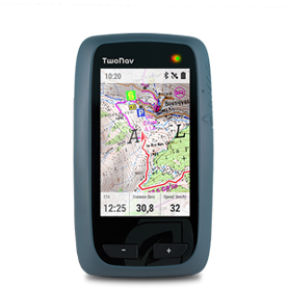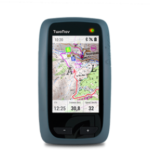 We loan you a GPS so that you can easily follow your itinerary without having to look for your way around (bike support included)
A practical cycling guide with all the useful information (addresses, highlights for the day, topo maps, and touristic information)
---
You can also
---
On our guided tours (for groups on demand), we accompany you every step of the way
One of our state qualified instructor and professional cycling guide accompanies you every step of the way
Full board (all meals covered unless asked otherwise)
A picnic buffet set up for lunch with a wide choice of fresh and local produce
We offer a high-end bike rental service. Our bikes are suited for road and gravel road long-distance cycling. Fully equipped and highly reliable, they are faithful travel companions.
---
Touring bike

A straight and easy going position

Supplied equipment per bike

1 helmet
1 back bag 20L (waterproof)
1 front bag 4L with plastic map holder (waterproof)
1 lock
1 repair kit (patches, tube, tire lever)
1 multi tools box
1 pump
1 bike computer
1 bottle

Trekking bike

A layed out and dynamic position

Supplied equipment per bike

1 helmet
1 back bag 20L (waterproof)
1 front bag 4L with plastic map holder (waterproof)
1 lock
1 repair kit (patches, tube, tire lever)
1 multi tools box
1 pump
1 bike computer
1 bottle

Ebike

With an autonomy of almost 120km, cycling has never been so easy!

Supplied equipment per bike

1 helmet
1 back bag 20L (waterproof)
1 front bag 4L with plastic map holder (waterproof)
1 lock
1 repair kit (patches, tube, tire lever)
1 multi tools box
1 pump
1 bike computer
1 bottle

Children Bike

20″ or 24″ bike

Bike trailer
Getting here
Ville de départ : BORDEAUX
Venir en voiture
à 5h45 de PARIS
à 3h30 de NANTES
à 5h30 de LYON
Venir en train*
Bordeaux train station - 2h15 depuis Paris
Venir en avion
Ville d'arrivée : SARLAT LA CANEDA
Venir en voiture
à 5h30 de PARIS
à 2h15 de BORDEAUX
à 4h15 de LYON
Venir en train*
Sarlat train station - 4h45 depuis Paris
Venir en avion
* Abicyclette Voyages vous accompagne à la demande, en incluant des solutions de transport.
Comment revenir au point de départ ?
Navette privée : voir les tarifs détaillés ou nous consulter
En train de Sarlat à Bordeaux en 2H20 (ligne directe)
Recommended equipment
Bike
Trekking or hybrid bike
21 to 30 speeds
26 or 28 inch (700) wheels
Clothing and equipment
Helmet (included with the rental)
Clothing suitable for cycling
Warm jacket (eg fleece)
Rain proof jacket
1 pair of sunglasses
1 pair of cycling shoes
1 small backpack or panniers
1 or 2 water flasks (included with the rental)
1 lock (included with the rental)
Our reccomendation for optimal comfort:

1 pair of gloves
1 special pair of pants (shammy leather)
1 night see fluorescent vest
Bike maintenance
Emergency repair kit: 2 or 3 tubes, patches, pump, tire levers, multi-tools
Daily use kit: cloth, brake pads, oil
Other
Suitcase (for transporting personal effects in luggage transfers)
Change of clothes for the evening
Warm jacket for the evenings
Set of toiletries
Mobile phone and charger