Ventouxman by David, Abicyclette travel advisor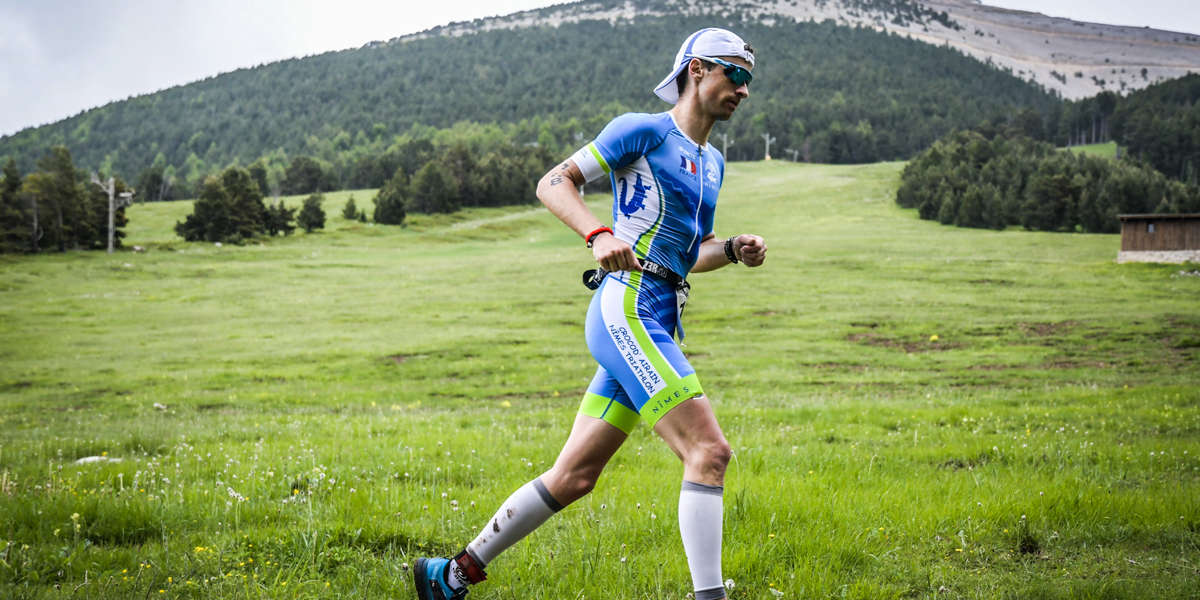 Ventouxman – June 3, 2018 – swimming 3.8 km – cycling 180 km – running 42.195 km
By David, Abicyclette travel advisor – Strength: road bike
4:30 wake up … The weather looks good, a cloudy sky and a temperature of about 20° C at the base of Ventoux will accompany us throughout this day.
7:30 … it's the start for more than 750 participants. As expected, I swim as relaxed as possible (well I try). I have trouble taking my bearings and I have to add a little distance but I still come out in the set time of 35 minutes.
I take the bike on a good rhythm on this first part of the approach towards the Mont Ventoux through the vineyards of the Plan de Dieu then towards the villages of Séguret and Gigondas lodged on the flanks of the Dentelles de Montmirail. We leave the vineyards and the plain for olive groves and cherry trees before attacking the first difficulty, the slope leading to the village of Crillon le Brave with a superb panorama of Mont Ventoux.
Finally the arrival in Bédoin and the beginning of the hostilities. This is where I recharge batteries with fuel and especially the encouragement of my supporters: my 2 daughters, my partner and my cousin from Aix en Provence. The first half of the Ventoux is going pretty well with a good pedaling pace until the gradual arrival of a back pain.
Unexpected back pain complicates the arrival at the top
My force is dwindling and my cruising speed is going down. The competitors that I had overtaken at the beginning of the climb have passed me. At Chalet Reynard (6km from the summit) I often manage to get back on rhythm but today it is far from the case. The end of the Ventoux has never seemed so long and I arrive at the top with relief, in a hurry to finish with the bike (and especially with this back pain).
Once the Ventoux is climbed, we can believe that the hardest or almost is done … well it is not the case! After the descent of about 6km to the Mont Serein Resort, a trail of 20km (4 loops of 5km) await the competitors with descents … and climbs!
From that moment on, it is the mind that will take over. I take advantage of every refueling and encouragement of the spectators and my supporters to regain my energy, so important and precious at this moment of the race.
Each lap is a motivation that approaches me to the finish line.
After a little over 6 hours of effort, it's the salvation and reward. I crossed the finish line … tired (it's a bit normal right?) And especially proud of my performance (63rd).