Our Wishes for 2019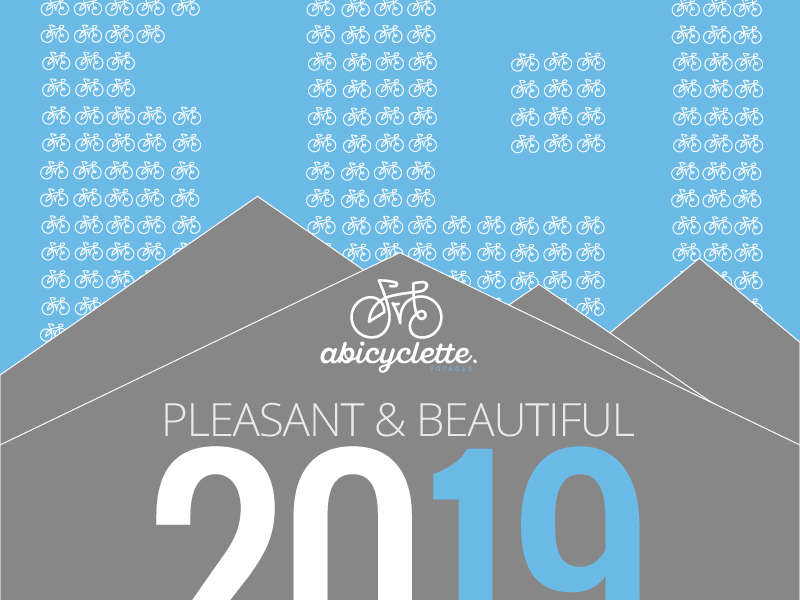 We wish you a pleasant and beautiful 2019.
This new year will be our 10th season accompanying you in your cycling holidays. We will have the opportunity to revisit this anniversary at the end of the year. In the meantime, we still have more destinations and motivation to accompany you in your bike travels. And we are very happy to see you again for a new season.
To travel on the strength of one's own legs, to meet others, to meet oneself is what's called gentle roaming. It is not a question of distance, it is not a question of speed or effort, all this is too subjective. It's a state of mind, an openness to the world, a deep respect for nature and the insatiable need for basic emotions that give another dimension to our lives. Warmth & kindness is what we wish you for this new year, in your itineraries and in your projects.
2019 will undoubtedly be the year in which the most cycling adventures that have never been ridden will be organized all over the world. Together, we will contribute to nearly 500 of them. We can't wait to share them with you.
Looking forward to meeting you in the organization and at the start of your next cycling adventure.
Best wishes to you!
The Abicyclette Travel Team