8 things to know before your first bike trip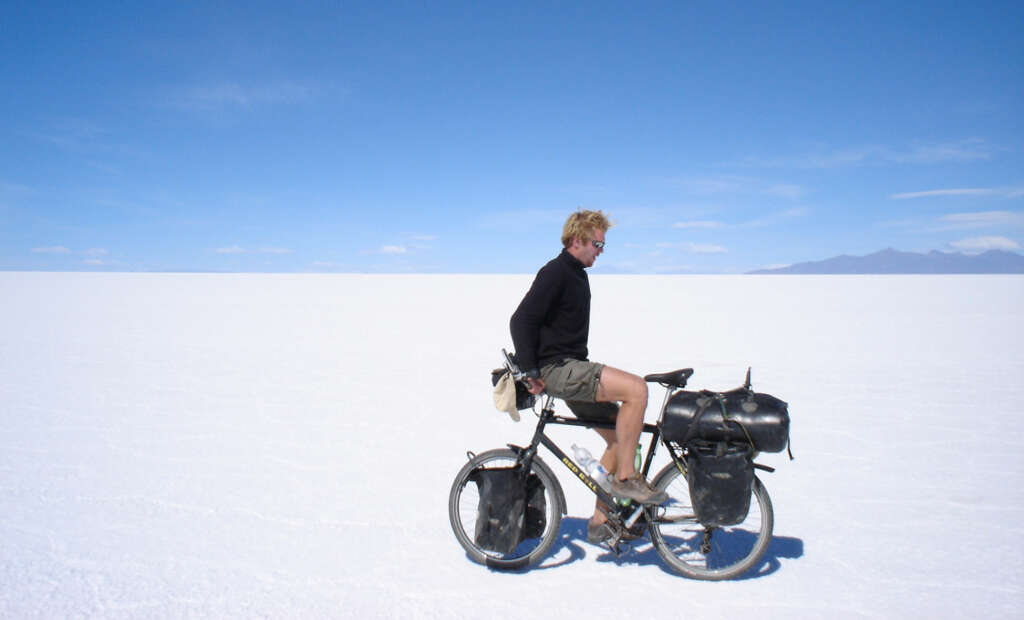 It's settled, you're about to set off on your first bike trip! An excellent idea that will lead you to live an oh so enriching experience. Traveling by bike is the guarantee of gaining ground at your own pace, of discovering magnificent and unexpected places, sometimes only a few spins of the wheel away from home. In short, another way to travel!
But novelty can also be daunting. What are the things to know before leaving? What should you expect? How to prepare well?
Don't worry, there is nothing very complicated to know for a first bike trip. The body is a wonderful tool that adapts very quickly to a new rhythm. With the following tips, you'll just have to get started!
1. A route adapted to your level
To properly prepare for your first bike trip, it is essential to take your level into account and adapt according to the route you want to take. If you have never cycled or have little training, short days and easy stages are the key to success. On the other hand, if you are already a fan of cycling, the stages and the elevation profiles may be more considerable.
In France and in Europe, there are many cycle routes, suitable for all types of profiles. Beware of misconceptions though! For example, Brittany is rather flat and accessible in the collective imagination. However, it is actually very hilly sometimes with stages with significant elevation. For a good start, the routes along the canals and rivers are much more accessible.
Finally, in the preparation of your stages, take into account the visits and the detours that they sometimes involve. Break times and meals are also important times in the day. Traveling by bike also means enjoying the landscapes available to you!
Abicyclette Voyages offers organized trips for all practitioners, from beginner to expert level. We are at your disposal to adapt your journey according to your desires.
2. Choose your bike
Almost all bicycles are suitable for cycle touring. It all depends on how you ultimately approach your trip. Some prefer to go on mountain bike trails while travelling, others will choose the road bike to climb the most beautiful passes. However, the majority of travelers opt for a hybrid bike. More versatile, it allows you to vary the joys of your adventure.
When travelling, a good bike is a reliable bike. It must be well maintained, with a solid frame, good tires and wheels and a comfortable saddle in order to avoid encountering problems along the way such as breakage, punctures or discomfort linked to poor seating.
If you don't have the right setup for your first adventure, consider renting a bike before you invest. Each person is unique and will experience a bike differently. Testing several bikes before buying will allow you to know yourself. Thus, you will be able to define exactly the type of bike that will suit you best for the practice of cycle tourism.
Finally, if you are worried about not having enough energy, or want to embark on a hilly route without having trained, the electric bike can be a good option.
Abicyclette offers a bicycle rental service adapted to your profile and your desires. From classic touring bikes to road bikes, our bikes are designed to be reliable on the road.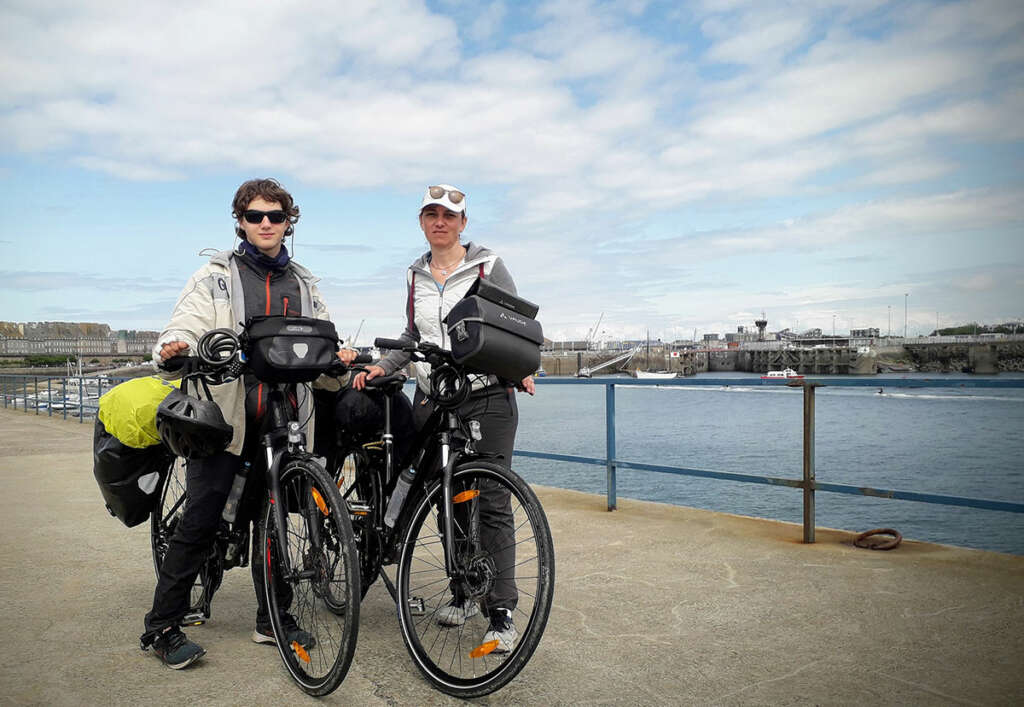 3. Clothes to take with you
Depending on the regions you are venturing into for your first bike trip, you can face a wide variety of weather conditions. Even in summer ! In spring and autumn, mornings and evenings are cool, rainy days more frequent.
The cyclist is sensitive to the elements. Despite the physical exertion, the speed cools you down like a permanently plugged-in fan. The small breeze, which may seem inconsequential at first, makes you feel cold. This is why it is preferable to foresee the appropriate clothing in order to be prepared for any event.
To do this, plan three types of clothing:
Light clothing: shorts, t-shirts for hot days
Warm clothes: pants, long-sleeved tops, jackets and socks.
Protective clothing: waterproof rain jacket and pants (or poncho for those who are not afraid of style), possibly a windproof jacket if your rain jacket is not breathable enough.
In order to protect your bum, also remember to take at least one padded cycling shorts, preferably of good quality. Entry-level products can sometimes have the opposite effect to that desired!
As for your feet, if you don't opt ​​for clipless pedals, low-top hiking shoes or trail shoes will do. If your destination presents a risk of rain, prefer waterproof shoes so as not to get your feet wet. Also be careful to take rain pants long enough or with gaiters to prevent water from entering the ankles. Finally, for hot days or evenings, hiking sandals are a good complement.
Finally, the weight on your bike is an important factor to take into account. The heavier the bike, the more physical the exercise. It is therefore preferable to limit the number of belongings. To leave with peace of mind, Abicyclette Voyages includes the luggage transfer service in its holiday offers.
4. Equipment to take away
What equipment to take on your first bike trip? As is the case with the choice of bike, the needs are different for everyone.
We had already listed 9 essential items to take in your bags, such as sunglasses, sunscreen and pocket knife, essential when travelling. In order to get going comfortably, the equipment to take mainly concerns the tools that will allow you to face the small hazards of cycling.
The essential equipment:
A bicycle repair kit can be useful in the event of the unexpected. A little grease and a tire sealant. The DIY enthusiasts also carry a multi-tool, a tire lever, an inner tube or patches, a pump, spare cables and spokes. However, in Europe, bicycle repair shops are available near cycle paths. Several of them will even come to you!
The helmet is not mandatory but highly recommended.
A padlock is also a plus to be able to leave the bikes during visits or in the evening.
Note that we provide all of this equipment in our Abicyclette stays. In the event of a problem, our telephone support is there to help you find a solution.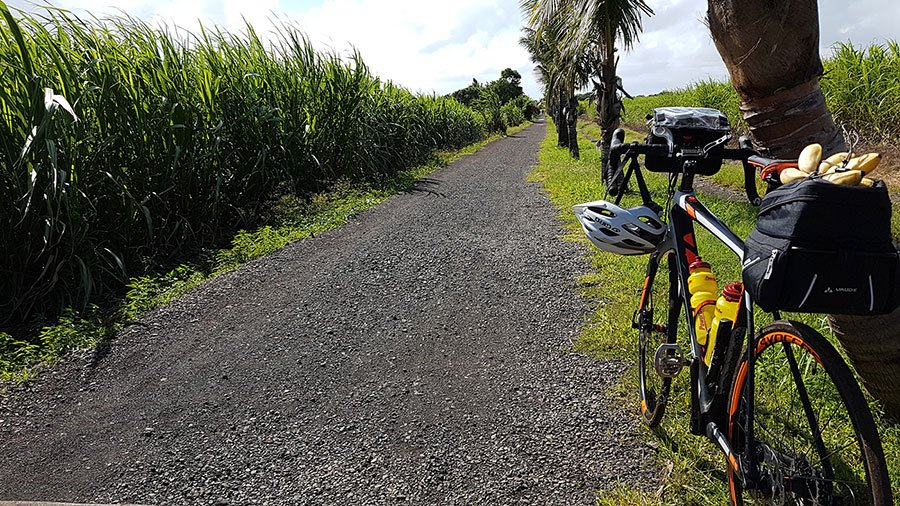 5. Following the route
Following a route is rather easy thanks to the signposting. Each cycle route has its own unique logo. However, beacons may be missing in some places because they have fallen off or worn out too much over time. To avoid getting lost, we recommend that you have a map of the route on your smartphone or bike GPS and check regularly whether you are still following the correct track. Also note that our Abicyclette Voyages agency lends you a GPS for your bike trip.
6. Choose your accommodations
On a bike, the main problem is to find accommodation that guarantees a safe place for your two-wheeler. Leaving your bike parked outside all night is not the most optimal option, especially in town. Carrying it to your hotel room on the fourth floor isn't either!
In France, accommodation under the Accueil Vélo brand guarantees a safe place for the bicycle as well as numerous services especially for cyclists, such as a repair kit and an adapted breakfast. We also find similar brands abroad such as Bett+Bike in Germany or the Bienvenue Vélo label in Belgium.
Many campsites also offer small cabins specially designed for touring travelers.
At Abicyclette Voyages we offer accommodation in several ranges adapted to the bicycle traveler.
7. Transportation with a bicycle
To get to your destination, several options are available to you:
The bus
The train
The car
The plane
By bus
Many bus companies accept bicycles. In particular Flixbus, where some buses run with bicycle racks on international lines or Ouibus, which authorizes them as checked luggage if disassembled.
By train
Some TGVs accept unassembled bicycles. On the other lines, they are accepted if disassembled and stored in a bag. TER and Intercités generally accept bicycles, by reservation for Intercités and TER Bretagne.
By car
With a bike rack, all you have to do is find where to park your vehicle for the duration of your stay, then find a means of transport to return to your starting point if you are not making a loop.
If you choose the car, we offer shuttles to return to your stay's place of departure.
By plane
Prices and conditions vary from one company to another regarding bicycles. Count between 50 and 100 € per bike. While there may be small variations between companies, in general you are asked to remove the wheels and pedals, deflate the tires, turn the handlebars and put your frame in a box.
Bike rental can make your life easier if you can't find a means of transport to bring your bike. This is why we offer this option to Abicyclette Voyages customers! On each of our bicycle travel pages, we also indicate various solutions to get to your destination.
8. A ready-made stay for your first bike trip
To live a great experience for your first bike trip, without constraints and with the advice of seasoned bike travelers, travel with us!
At Abicyclette Voyages, we offer turnkey stays to facilitate your first experience. We are at your disposal to adapt the itinerary to your level and offer you the most beautiful adventure.