The Garonne canal, from Bordeaux to Toulouse
From Bordeaux to Toulouse, crossing the Southwest by bike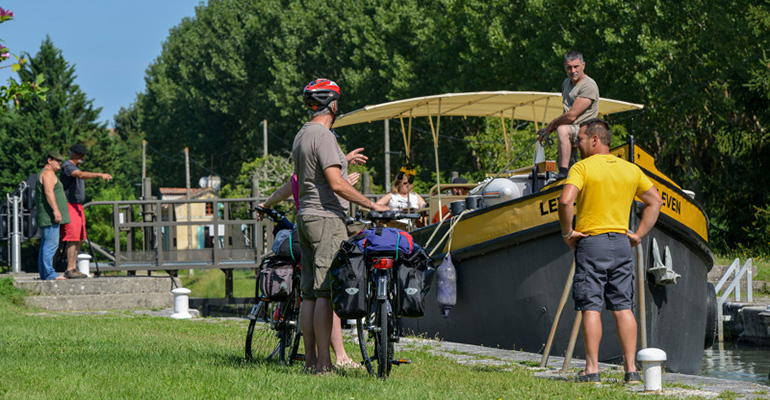 Highlights
The Canal des 2 Mers by Bike, a marked and secure route
The Sauve-Majeure Abbey
The magnificent bastides of Aquitaine
Moissac and its monuments listed as UNESCO World Heritage
Toulouse, the "Pink City"
The story behind the trip
It is with the construction of the Canal du Midi inaugurated in 1682, which links Béziers to Toulouse, that the story begins. The Canal de Garonne, connecting Bordeaux to Toulouse, was opened two centuries later, in 1856. It is the conjunction of these two waterways which today form the Canal des 2 Mers!
Since June 2015, the Canal des 2 Mers by Bike crosses the Gironde along 200 km from Blaye to La Réole, via Bordeaux, through vineyards and a Tuscan-style countryside. On the towpath, a bit faster than a barge, you follow a bucolic route. Cyclists, lock keepers, fishermen, boaters, walkers, you meet many lovers of this elongated space who are always happy to tell you the stories of their channel.
From Bordeaux, crossing the Southwest to Toulouse on the Garonne Canal
This bike trip takes you to explore the Southwest on one of the most emblematic cycle paths: the Canal des 2 Mers, a cycle route that links the Mediterranean to the Atlantic over nearly 800 km.
It all starts in Bordeaux, formerly known as "the sleeping beauty", the city is now one of the most dynamic in France. Let yourself be charmed by the good life of the "Petit Paris" and get ready for a cycling adventure on the Canal de Garonne, the westernmost part of the Canal des 2 Mers by Bike.
The Canal de Garonne offers you one of the most beautiful cycle paths in France. Over 190 km, you travel to the rhythm of the water through bastides, locks and vineyards. What are you waiting for to cross the emblematic Canal Bridges of Agen and Moissac and you have to opportunity to visit the remarkable abbeys of Sauve Majeure in Créon and St-Pierre in Moissac, both listed as UNESCO World Heritage sites.
From the Gironde to the Lot, passing through the Tarn and the Haut-de-Garonne; the sweet life, conviviality and the charm of the landscape permeate you. Let yourself be lulled by the Southwestern accent in the flow of your visits and encounters.
The smell of regional cuisine awakens your appetite. Stop on a terrace at the foot of the Bastide de Damazan for lunch. It is a pleasant spot to enjoy a glass of local wine accompanying one of the many delicious and generous local recipes. On the markets, the specialties of New Aquitaine and Occitania are laid out for the pleasure of the eyes and later the taste buds, they awaken the senses.
The green tones of the sweet landscape give way to the warm colors of the Pink City. During a stroll, venture into the narrow streets of Toulouse to discover all its secrets.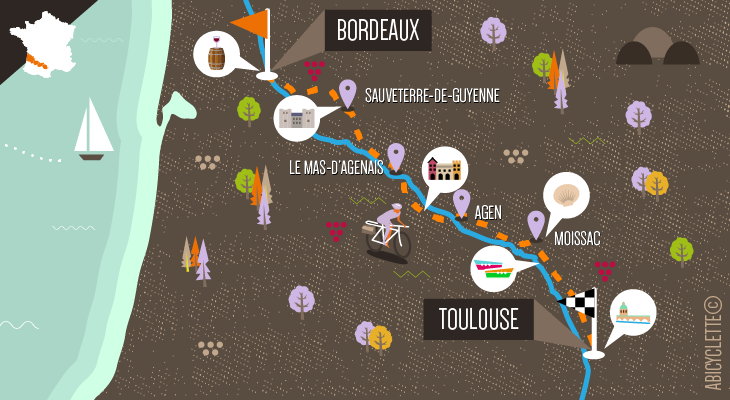 Leisure or
Fit
BORDEAUX
Arrive to Bordeaux on your own.
Briefing Orientation
Before your first ride, we invite you to meet one of our guides, at your place of departure. A time of exchange, a privileged moment to give you our last practical tips, must-see places and experiences, to answer all your questions, take care of your bike fitting to begin your trip.
From BORDEAUX to SAUVETERRE-DE-GUYENNE
63km
285m
Leaving from Bordeaux, you peacefully follow the banks of the Garonne. The Roger Lapébie cycle path, whose name pays homage to the famous Tour de France 1937 champion, takes you to Créon and its old station which serves as a reminder that trains preceded bikes.
You continue your journey surrounded by a landscape that combines forest and vineyards to stop at the Sauve-Majeure Abbey, a true masterpiece of Romanesque art, it offers exceptional sculptures and remains.
Once through the doors of Sauveterre-de-Guyenne, let yourself be amazed by the arches and the remains of the medieval fortifications of this old bastide.
FROM SAUVETERRE DE GUYENNE TO MAS D'AGENAIS
53km
234m
You leave Sauveterre de Guyenne to reach the south and the Garonne Canal. The road becomes more hilly in this region of Entre-deux-Mers. Your effort is however quickly rewarded by the beauty of the hills and the multitude of vines that surround you. You then reach the medieval village of La Réole, do not miss exploring its small narrow streets and contemplate the view of the Garonne valley from the top of the old Benedictine abbey.Through dikes and locks, you then ride along the Garonne Canal on its cycle path to conclude your day in the charming village of Mas d´Agenais and its must-see collegiate church.
FROM LE MAS D'AGENAIS TO AGEN
53km
64m
You continue to pedal on the Canal des 2 Mers by Bike. The first highlight of your day awaits you in Damazan where the colorful facades and the central square, a characteristic element of the 13th century Bastides, will not leave you indifferent. Quickly, in a green and natural atmosphere, you will see the charming port of Buzet-sur-Baïse, ideal for a break. You continue your journey on the cycle path.
At the entrance of Agen, you cross the picturesque Pont-canal de la Garonne, one of the largest in France with its length of 600m, by bike. The capital of prunes contains many surprises and offers a remarkable concentration of the rich heritage and spirit of the Southwest.
From AGEN to MOISSAC
46km
82m
You leave Agen heading south on the greenway that runs along the Garonne Canal. Valence d'Agen is your first stop, the 13th century bastide offers a warm and authentic atmosphere around its preserved monuments (covered markets, washhouses, dovecotes) and its port.
You continue on the canal, the landscape goes by to the rhythm of the lock keepers to reach Moissac. A veritable epicurean stage on the Saint-Jacques-de-Compostelle path, you can discover exceptional monuments listed as World Heritage by Unesco. A must!
For a few more km

53km

145m

For this variant, you move away from the Canal des 2 Mers. Further up, high up, the most beautiful village in France awaits you: the fortified village of Auvillar.
You will then find the canal to continue your road towards Moissac.
From MOISSAC to TOULOUSE
69km
93m
Once the Cacor canal bridge over the Tarn crossed, you will enjoy the tranquility of the Canal des 2 Mers towards the "Pink City". A first stage in Castelsarrasin invites you to discover its marina and its multiple heritage riches. You continue your path towards the vineyards of Frontonnais. Do not hesitate to taste (in moderation of course) the unique variety from the southwest: the Négrette!
Further away, the green of the countryside gives way to the emblematic pink of the city of Toulouse. You access the cycle paths of the Canal du Midi to reach the heart of the city and its emblematic Place du Capitole. Let yourself be charmed by the singing accent of its inhabitants and the captivating and unique colors of Toulouse …
TOULOUSE
Day on your own in Toulouse.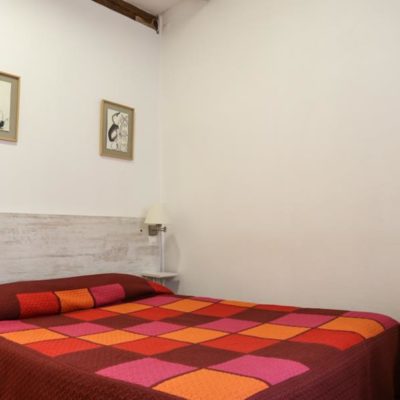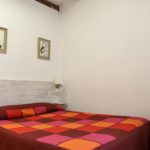 Essential Range
You want to enjoy your itinerary without anything fancy. Our "essential" range offers a simple accommodation for a good night's rest in a simple hotel, guesthouse, rest house or hostel.
---
Starting from 835€/participant in Self Guided option | See detailed prices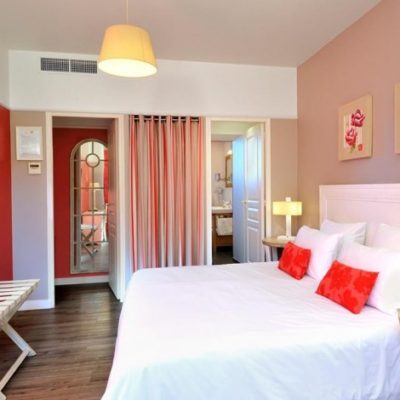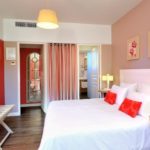 Comfort Range
Our quality standard at Abicyclette. This type of accommodation includes 2 and 3 stars hotels. Depending on the itinerary, you might spend some nights in approved guesthouses. You enjoy a double bedroom with private bathroom and toilet and adapted welcome for you and your bikes.
---
Starting from 935€/participant in Self Guided option | See detailed prices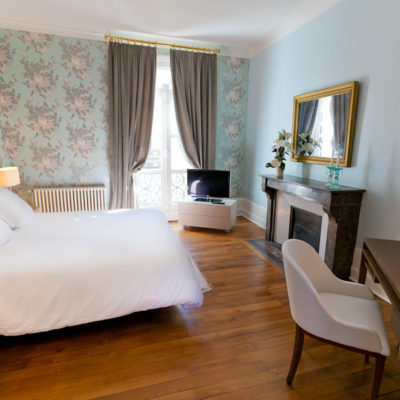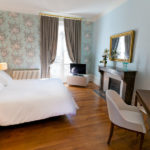 Privilege Range
Opt for total comfort in charming 3 and 4 star hotels which offer all the services you need and a special welcome for you and your bikes.
---
Quote on request | Contact us
Price includes
Accommodation: 6 nights in a Double room
6 breakfasts
Luggage transfer
Phone assistance 24/7
Application fee
A personalized greeting with our team at the beginning of the trip to receive your travel documents
Taxes
The itinerary trackable on the following supports:

Loan of a Bicycle GPS uploaded with full itinerary of the trip
Cycling practical guide including topo maps, restaurant recommendations for lunch & dinner
Specific services
Price does not include
bike rental (see option)
Breakfast on day 1
Lunches
Dinners not included in "Price includes"
Drinks, visits & other personal expenses
---
Homemade and fully tested itineraries
Routes selected for their cycling and touristic interest entirely tested and away from traffic
Accomodations selected for their hospitality, atmosphere, services and quality meals
A flexible organisation to suit you needs and wishes: You choose the date you want to you leave on! We check the availability of each accomodation to make sure it is possible.
---
Close assistance
One of our guides greets you on your first day. He will hand out all the needed documents for the trip (hotel vouchers, maps of the area,GPS, practical guide), get you settled on your bikes (for rental bikes).
Phone assistance, you can reach the Abicyclette team whenever you need
A Luggage transfer service which respects your hours of rest (we pick them up after 10:00 and deliver them before 16:00)
---
Follow your itinerary anyway you like – modern, practical, traditional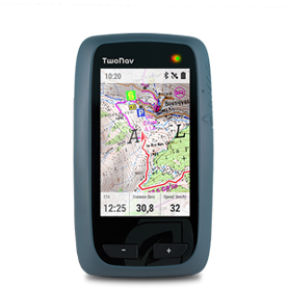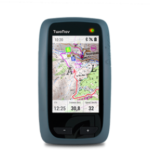 We loan you a GPS so that you can easily follow your itinerary without having to look for your way around (bike support included)
A practical cycling guide with all the useful information (addresses, highlights for the day, topo maps, and touristic information)
---
You can also
---
On our guided tours (for groups on demand), we accompany you every step of the way
One of our state qualified instructor and professional cycling guide accompanies you every step of the way
Full board (all meals covered unless asked otherwise)
A picnic buffet set up for lunch with a wide choice of fresh and local produce
We offer a high-end bike rental service. Our bikes are suited for road and gravel road long-distance cycling. Fully equipped and highly reliable, they are faithful travel companions.
---
Hiking Bike (woman)

Equipped with reliable and lightweight components to offer you a carefree stay.

Supplied equipment per bike

1 fabric-wrapped chain lock, key type




2 x 20 litre waterproof removable rear bags




1 removable handlebar bag




1 adjustable helmet




1 can holder

Hiking Bike (man)

Equipped with reliable and lightweight components to offer you a carefree stay.

Supplied equipment per bike

1 fabric-wrapped chain lock, key type




2 x 20 liter waterproof removable rear bags




1 removable handlebar bag




1 adjustable helmet




1 can holder

Ebike

It will allow all terrain and distances to be considered serenely, thanks to their natural and progressive assistance as well as their generous autonomy.

Supplied equipment per bike

1 fabric-wrapped chain lock, key type




2 x 20 liter waterproof removable rear bags




1 removable handlebar bag




1 adjustable helmet




1 can holder

Children Bike

Supplied equipment per bike

1 fabric-wrapped chain lock, key type

1 adjustable helmet




1 can holder

Children trailer
Getting here
Departure city : BORDEAUX
Coming by car
at 5h45 from PARIS
at 3h30 from NANTES
at 5h30 from LYON
Parking
Parking Paludate – BORDEAUX
Parking Gare Saint Jean – BORDEAUX
Parking Grands Hommes – BORDEAUX
Parking Gambetta – BORDEAUX
Q-Park Clémenceau Auditorium – BORDEAUX
Coming by train
Bordeaux train station - 2h15 from Paris
Coming by plane
Arrival city : TOULOUSE
Coming by car
at 6h from PARIS
at 2h30 from BORDEAUX
at 5h15 from LYON
Coming by train
Toulouse train station - 6h from Paris
Coming by plane
* Abicyclette Voyages accompanies you on demand, including transportation solutions.
How to get back to the starting point
By train from Toulouse to Bordeaux in 2H (hotline)
Return by car in 2h30 to your starting point ?
Private shuttle: see detailed fares or contact us
Recommended equipment
Bike
Trekking or hybrid bike
21 to 30 speeds
26 or 28 inch (700) wheels
Clothing and equipment
Helmet (included with the rental)
Clothing suitable for cycling
Warm jacket (eg fleece)
Rain proof jacket
1 pair of sunglasses
1 pair of cycling shoes
1 small backpack or panniers
1 or 2 water flasks (included with the rental)
1 lock (included with the rental)
Our reccomendation for optimal comfort:

1 pair of gloves
1 special pair of pants (shammy leather)
1 night see fluorescent vest
Bike maintenance
Emergency repair kit: 2 or 3 tubes, patches, pump, tire levers, multi-tools
Daily use kit: cloth, brake pads, oil
Other
Suitcase for transporting personal effects in luggage transfers (limited to one per person when possible)
Change of clothes for the evening
Warm jacket for the evenings
Set of toiletries
Mobile phone and charger