La Vélodyssée - Family trip from Arcachon to Biarritz
Cross by bike the unavoidable resorts on the Landes coast and the traditional lively villages.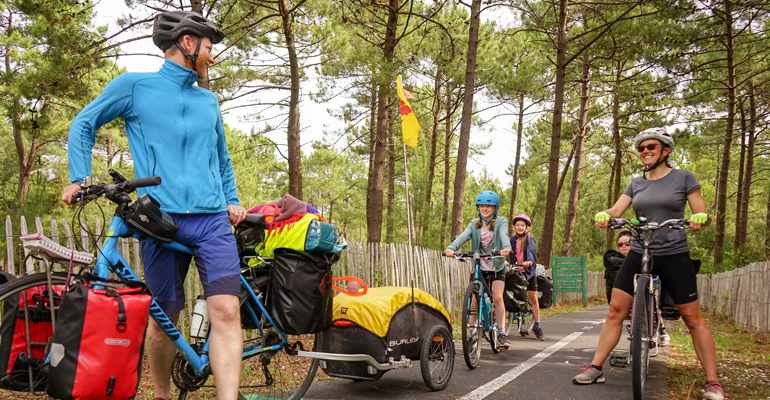 Highlights
A secure and signposted route
The Dune du Pilat , an exceptional natural monument
The Great Lakes, amazing landscapes, exceptional diversity
Mimizan-Plage, the Pearl of the Silver Coast
The coastline of the Basque Country
The Atlantic Coast by La Vélodyssée
Gather the family and embark on an amazing adventure!
From the magnificent Bassin d'Arcachon to the Basque Country, take an easy bike route. With your family, on the famous bike paths of the Landes, you take part on your own Vélodyssée!
Smoothly, you ride along the ocean and its sunny beaches stretching over 230 kilometers. The Dune of Pilat offers you a rather unique panorama on your route. A few gourmet breaks allow you to refuel. The locals offer you many opportunities to discover their local products.
On La Vélodyssée you weave between lakes and forests, and cross must-see seaside resorts. Enjoy a swim and an ice cream, this is what the holidays are for! Some villages and traditional bustling ports are also the occasion of more authentic encounters.
La Vélodyssée
La Velodysseé is a cycle route that crosses Brittany and runs along the Atlantic to the Basque Coast on a stimulant and wild course.
Find some pictures of this route in video:
---
Warning
---
The stage between Arcachon and Biscarosse is closed since the fires of summer 2022. The partial reopening is planned for the summer of 2023 subject to validation by the Vélodyssée following the progress of the renovation work.
For this section, we propose an alternative: a shuttle with your bikes for an additional fee (from 30 euros per person) is proposed from your accommodation in Arcachon to the one in Biscarrosse. Please contact us for a commercial proposal.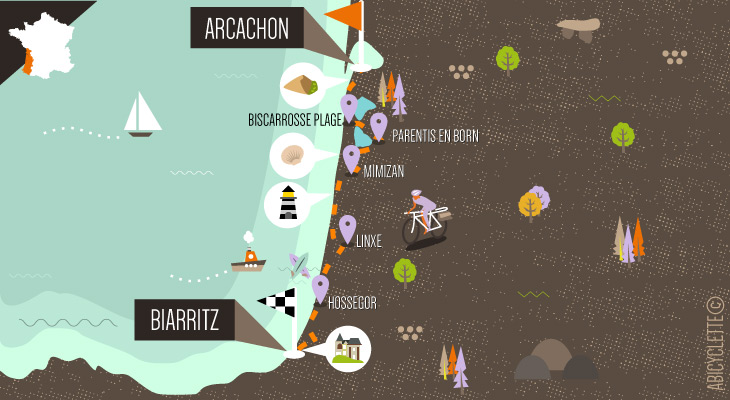 Easy
ARCACHON
Check-in at your hotel in the afternoon. Enjoy the end of the day for a walk in Arcachon.
From ARCACHON to BISCARROSSE-PLAGE
34km
195m
From Arcachon, you reach the Ocean. After a few kilometers, an excursion to the top of the Dune du Pilat is a must! A unique site, of great enchantment, which offers a beautiful panorama. You go back by bike to begin the beautiful and great crossing of the Landes forest. A gap in the forest announces the arrival to Biscarrosse-Plage.
From BISCARROSSE-PLAGE to PARENTIS EN BORN
25km
154m
Today you leave the ocean to visit the Great Lakes territory, a promise of tranquility that will delight nature lovers. A passage through the Biscarrosse Aquapark will also delight children before reaching Biscarrosse, capital of the hydroplanes, then the small town of Parentis en Born.
From PARENTIS EN BORN to MIMIZAN-PLAGE
33km
164m
Your route continues through the forest of Sainte-Eulalie before embracing the ocean again. The latter will reveal its most beautiful side upon your arrival on the family resort of Mimizan-Plage, also called the Pearl of the Silver Coast.
From MIMIZAN-PLAGE to LINXE
47km
177m
After the warm atmosphere of Mimizan Plage, find the calm of the forest, its quietness and its scents. You will be conquered by the feeling of being the master of these serene spaces. As soon as you arrive in Contis, the only lighthouse in the moors will reveal itself to you, streaked with black and white. After a few kilometers, a stop at the beach of Cap de l'Homy is needed, to enjoy a breathtaking view of the ocean and also appreciate the wild beauty of the Landes coast.
From LINXE to HOSSEGOR
40km
123m
The Vélodyssée is now surfing on the emblematic seaside resorts of the coastal route. You can distinguish: Seignosse the wild, Hossegor the bourgeoisie or even Capbreton (with some extra kilometers), the family friendly and lively city where you will also have the opportunity to discover the unique fishing port of the Landes.
From HOSSEGOR to BIARRITZ
40km
97m
You gradually enter the Basque Country and discover Bayonne, City of Art and History, which invites you to discover its unique heritage. You then follow the river Adour, the Basque mountains in the background, to reach through the forest of Chiberta the beaches of Anglet. Your arrival in Biarritz opens the horizon on the golf of Cantabria and signals the end of your stay.
BIARRITZ
End of stay after your breakfast.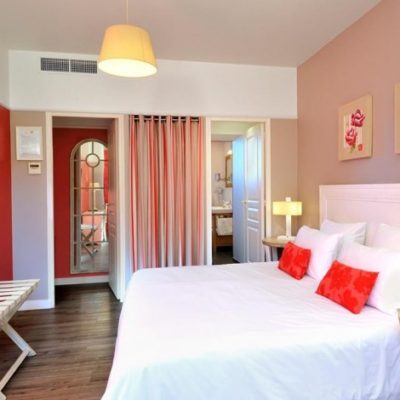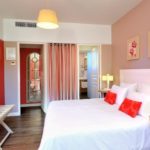 Comfort range in a familial room
The price is
based on one family room for 4 people, 2 adults and 2 kids.
, please contact us if you need another type of rooms. Free for young children (0-2 years) with a baby bed in the room.
---
Starting from 1027€/adult in Self Guided option | See detailed prices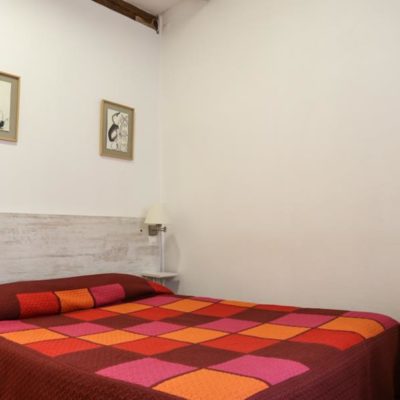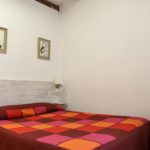 Essential Range
You want to enjoy your itinerary without anything fancy. Our "essential" range offers a simple accommodation for a good night's rest in a simple hotel, guesthouse, rest house or hostel.
---
Quote on request | Contact us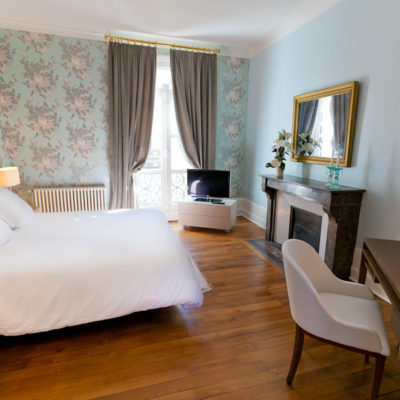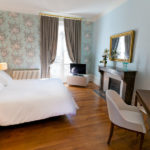 Privilege Range
Opt for total comfort in charming 3 and 4 star hotels which offer all the services you need and a special welcome for you and your bikes.
---
Quote on request | Contact us
Price includes
Accommodation: 7 nights in a Family 4 participants room
7 breakfasts
Luggage transfer
Phone assistance 24/7
Access to our exclusive travel application to follow your route, inform you about places of interest, restaurants, facilitate your assistance in case of emergency, find all your travel documents and our practical advice.
Application fee
Taxes
The itinerary trackable on the following supports:

Loan of a Bicycle GPS uploaded with full itinerary of the trip
Topo maps
Cycling practical guide including restaurant recommendations for lunch & dinner
Specific services
Jour 1 : Orientation by phone
Price does not include
bike rental (see option)
Breakfast on day 1
Lunches
Dinners not included in "Price includes"
Drinks, visits & other personal expenses
---
Close assistance
One of our guides greets you by phone on your first day. He present you all the needed documents for the trip (hotel vouchers, maps of the area,GPS, practical guide)
Phone assistance, you can reach the Abicyclette team 7 days a week
A Luggage transfer service from 09:00 and with a delivery before 18:00 (one luggage and one bagback per person maximum)
---
Follow your itinerary anyway you like – modern, practical, traditional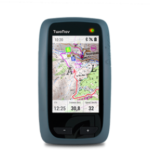 We loan you a GPS so that you can easily follow your itinerary without having to look for your way around (bike support included)
A practical cycling guide with all the useful information (addresses, highlights for the day, topo maps, and touristic information)
---
You can also
---
On our guided tours (for groups on demand), we accompany you every step of the way
One of our state qualified instructor and professional cycling guide accompanies you every step of the way
Full board (all meals covered unless asked otherwise)
A picnic buffet set up for lunch with a wide choice of fresh and local produce
We offer a high-end bike rental service. Our bikes are suited for road and gravel road long-distance cycling. Fully equipped and highly reliable, they are faithful travel companions.
---
Hiking Bike (man)

ARCADE ESCAPE

28″ wheels
Two frame sizes
21 gears
Aluminium frame
Luggage rack

The lightweight, practical and comfortable travel bike.

Supplied equipment per bike

One luggage carrier bag (capacity 20L per bag)
Lock
A handlebar bag
A repair kit (pump, light tools, puncture kit)

Hiking Bike (woman)

ARCADE ESCAPE

28″ wheels
Two frame sizes
21 gears
Aluminium frame
Luggage rack

The lightweight, practical and comfortable travel bike.

Supplied equipment per bike

One luggage carrier bag (capacity 20L per bag)
Lock
A handlebar bag
A repair kit (pump, light tools, puncture kit)

Ebike

Several models of ebikes available with :

28″ wheels
At least 3 levels of assistance
Minimum range of 50 km
Maximum range 90-100 km
7 gears at least
Central motor in the bottom bracket
Aluminium frame
Luggage rack

A great alternative to travel more kilometers a day and support your efforts.

Supplied equipment per bike

One luggage carrier bag (capacity 20L per bag)
Lock
A handlebar bag
A repair kit (pump, light tools, puncture kit)

Children Bike

6 gears
20″ or 24″ wheels
Aluminium frame
Mountain bike or Hybrid bike model

Recommended for children from 6-7 years old for a maximum height of 145 cm.

Children trailer

Two places
Maximum charge : 40 kg
Note: this model is not convertible into a stroller.
Getting here
Departure city : ARCACHON
Coming by car
at 6h from PARIS
at 1h from BORDEAUX
at 5h from LYON
Parking*
Parking Indigo Centre-Ville Gare – ARCACHON
Coming by train
Arcachon train station - 3h from Paris
Bordeaux train station - 2h30 from Paris
Coming by plane
Arrival city : BIARRITZ
Coming by car
at 7h from PARIS
at 2h15 from BORDEAUX
at 7h from LYON
Coming by train
Biarritz train station - 4h from Paris
Coming by plane
* Abicyclette Voyages accompanies you on demand, including transportation solutions.
How to get back to the starting point
By train from Biarritz to Arcachon in 2H30
Return by car in 2h00 to your starting point ?
Private shuttle: see detailed fares or contact us
Recommended equipment
Bike
Trekking or hybrid bike
21 to 30 speeds
26 or 28 inch (700) wheels
Clothing and equipment
Helmet (included with the rental)
Clothing suitable for cycling
Warm jacket (eg fleece)
Rain proof jacket
1 pair of sunglasses
1 pair of cycling shoes
1 small backpack or panniers
1 or 2 water flasks (included with the rental)
1 lock (included with the rental)
Our reccomendation for optimal comfort:

1 pair of gloves
1 special pair of pants (shammy leather)
1 night see fluorescent vest
Bike maintenance
Emergency repair kit: 2 or 3 tubes, patches, pump, tire levers, multi-tools
Daily use kit: cloth, brake pads, oil
Other
Suitcase for transporting personal effects in luggage transfers (limited to one per person)
Change of clothes for the evening
Warm jacket for the evenings
Set of toiletries
Mobile phone and charger