3 good reasons to visit the Czech Republic by bike next summer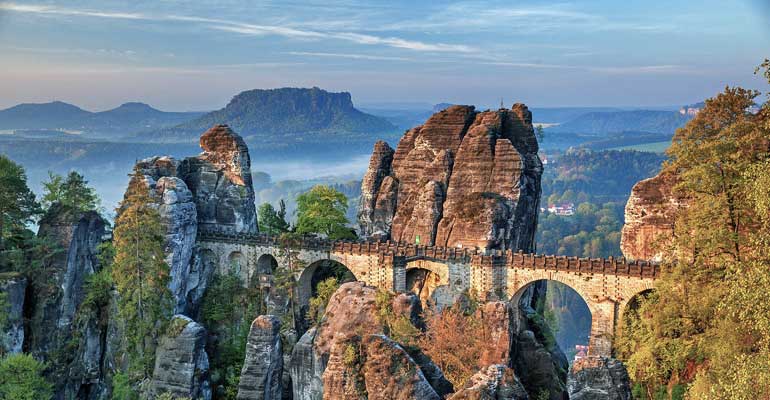 Beyond the fabulous discoveries offered by this cycling trip (the romantic Prague, the castles of Melnik and Libechov, the Elbe Valley, a UNESCO World Heritage Site, the National Park of Bohemian Switzerland), we give you 3 good reasons to book this Czech Republic by bike trip:
Performing arts and architecture: the Shakespeare Summer Festival is held in Prague again, where you can attend performances in honor of the great playwright in the capital's historical spots. From July 4 to 6, Hradec Kràlové hosts one of the largest outdoor festivals in the country: Rock for People. On the program: rock, punk and heavy metal! Finally, it is in Dresden, a prime example of architecture, that you can soak up the spirit of the Bauhaus, in other words German art in all its forms: architecture, design, photography, dance …  The art school will celebrate its 100th anniversary in 2019!
The discovery of one of the most beautiful bike routes in Europe: you follow the Elbe River by marked out trails and easy and flat paved paths. Your only concern: to marvel at the beauty of the natural landscape! Our trip to the Czech Republic by bike.
Craft beer tastings: soaking up the culture also includes tasting the local specialties! Prague has many bars and craft breweries where you can enjoy a cold beer. Old or new, these breweries offer local beers, rare beers, Czech or from around the world. Make your choice (with moderation of course)
Do not hesitate to contact us for your bike trip!