ViaRhôna, from Geneva to Lyon by bike
A cycling trip along the Rhône in Switzerland and France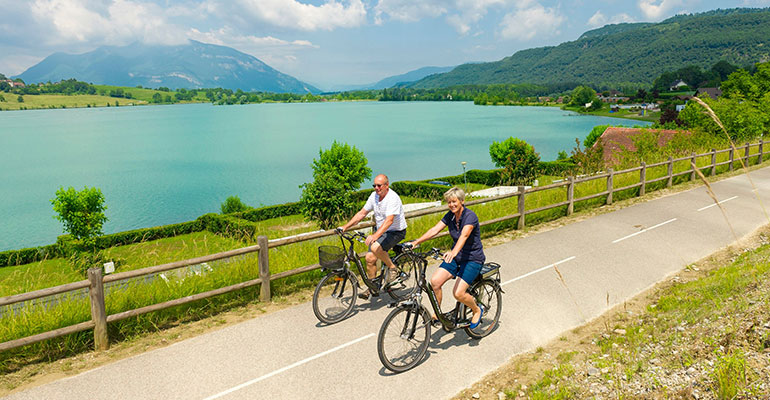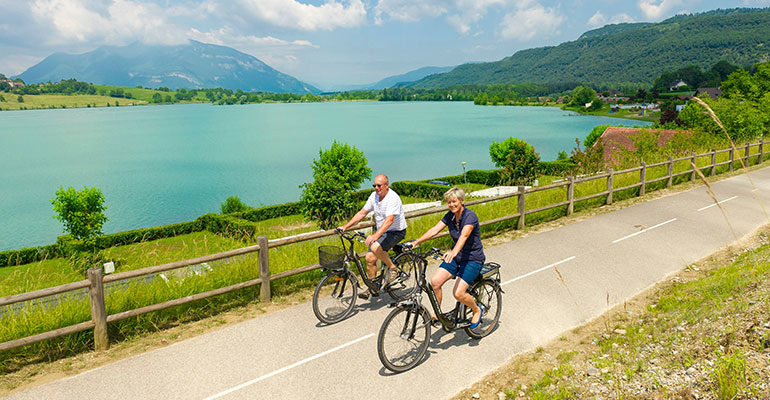 Highlights
Lake Geneva, one of the largest lakes in Europe
Geneva: the old town, the cathedral and the Bastions Park
Seyssel, one of the oldest towns in the Rhône valley
The vineyards of Savoie Bugey and the local gastronomy
The fortified city of Pérouges, ranked among the Most Beautiful Villages of France
Lyon, the city of two hills, famous for its gastronomy
From Lake Geneva to Lyon by bike via the ViaRhôna
Enjoy a great week cycling through the valleys of the Alps and the Bugey. The ViaRhôna offers a route in the middle of nature offering lakes, waterfalls, forests ... The vineyards and the local gastronomy guarantee great moments of conviviality after the effort.
The great ViaRhôna cycling route takes you on a trip through history. A medium of exchange for millennia, numerous traces of civilizations are present on its shores and represent a very rich historical and religious heritage. The Larina archaeological site, a vast rural domain from the end of Antiquity and the site of the Colombier dating from the Neolithic era are the witnesses that justify the name of River of Civilizations given to the Rhône.
Departing from Geneva and Lake Geneva, let yourself be seduced by this city for an afternoon. The old town, the cathedral or the Bastions Park contribute to the many charms of the watchmaking town. On the side of nature it's also the gateway to the Alps. It offers sumptuous panoramas on Mont-Blanc and Lake Geneva. On the lake, you find cruises that take you on a discovery of flora and fauna to extend your stay in the city.
By bike along the Rhône river you ride peacefully through the snow-capped peaks of the Alps, passing in particular at the foot of the Grand Colombier pass, made famous by the Tour de France. In a landscape of small mountains, forests and meadows emerge the vineyards of Savoie Bugey. Take the opportunity to stop at a wine estate for a tasting!
The villages you pass through have retained their authenticity. Let yourself be seduced by the charm of Seyssel, a major place of navigation since antiquity, and of Chanaz nicknamed the little Venice of Savoy because of the presence of the Savière canal.
The Bugey region has many farmers present in the markets, where fragrant and colorful stalls await you. Stop to taste the Bresse poultry, the quenelles with Nantua sauce or the famous cheeses such as Morbier, Comté or Bleu de Gex. The terroir of the Rhône valley is full of gastronomic treasures just waiting to be devoured!
During this cycling trip on the ViaRhôna, we offer you a detour through Pérouges. This village, fortified by its double-walled wall, hides superb medieval architecture. During an evening stroll, you can notice the uneven pebbles covering the soils of the Dombes. Its cobbled streets and half-timbered houses adorned with mullioned windows offer a real historical immersion. Formerly a city of weavers, today it has become a landmark for merchants and artisans.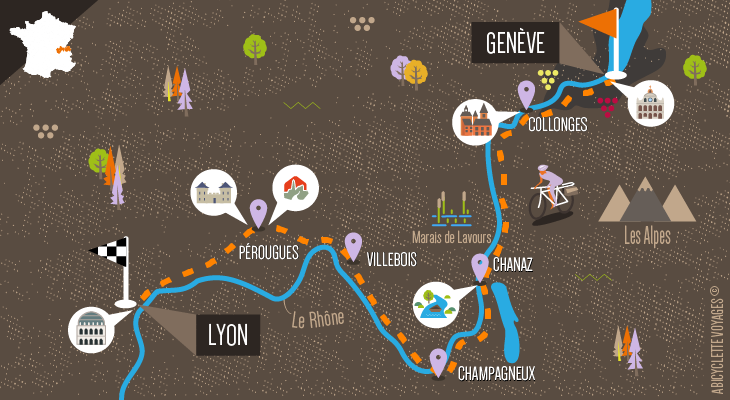 Leisure or
Fit
GENEVA
Arrive to Geneva on your own to get installed in your accomodation. Take advantage of the end of the day to stroll through the streets of the old town, or even discover the cathedral and the Bastions Park. Visits are also possible to the international reformation and watchmaking museums. Finally, if you prefer to recharge your batteries in nature, several thematic cruises are organized, to discover the diversity of the fauna and flora of the famous Lake Geneva.
From GENEVE to COLLONGES
32km
582m
You start from Geneva from where you leave the magnificent Lake Geneva for the equally charming Rhône. This border stage between Switzerland and France takes you, on small roads and greenways through the Geneva vineyards. This stage ends at the foot of the Alps in Collonges. Small village with a preserved historical and natural heritage, located on the right bank of the Rhône.
From COLLONGES to CHANAZ
53km
555m
Your itinerary takes you between mountains and valleys and offers you incredible views of the Rhône and its surroundings. During your ride you can admire the waterfalls and lakes lodged between ridges and plateaus. Despite the difference in level of this sporting stage, you enjoy stopping from time to time to discover the local gastronomy and the authentic small towns such as Culoz or Chanaz which punctuate the mountain of Bugey.
From CHANAZ to CHAMPAGNEUX
36km
219m
You ride in the Bugey region. You immerse yourself in a very natural and varied landscape between the majestic Rhône, the Grand Colombier massif and the Lavours marsh. You reach Champagneux and Mont Tournier which majestically dominates the Rhône.
From CHAMPAGNEUX to VILLEBOIS
61km
249m
You cycle through the Pays de Lhuis which presents a wide variety of landscapes: the Haut-Rhône plain, mountainous foothills, generous vineyards. You then ride on the lands of North Isère. Here, through mountains and forests, superb ponds, lakes or marshes are revealed. Discover the village of Morestel, known as the village of painters, whose light has inspired many artists.
From VILLEBOIS to PEROUGES
32km
279m
You cycle along the Rhône to Saint-Sorlin-en-Bugey. From there, through the countryside, you head towards Pérouges. This ancient city of weavers keeps behind its ramparts a beautiful medieval architecture. It is classified among the most beautiful villages of France.
For a few more km

47km

330m

You cross the Pont de Lagnieu to take the direction of the Grottes de la Balme, a labyrinth sheltering underground lakes, stalactites and stalagmites or even an amphitheater of small basins. Allow 1 hour for a self-guided visit.
From PEROUGES to LYON
48km
194m
This stage takes you to the great metropolis of Lyon. Beautiful cycling facilities allow you to make your way to the old quarters pleasantly. The city has been a UNESCO World Heritage Site since 1998. Upstream, this route allows you to enjoy the Grand Parc de Miribel-Jonage during the day, a historic site born from the development of the Miribel and Jonage canals. The park covers 2,200 hectares, including 350 hectares of water bodies. It is a pleasure to cross this extraordinary natural space by bike.
LYON
End of stay after breakfast.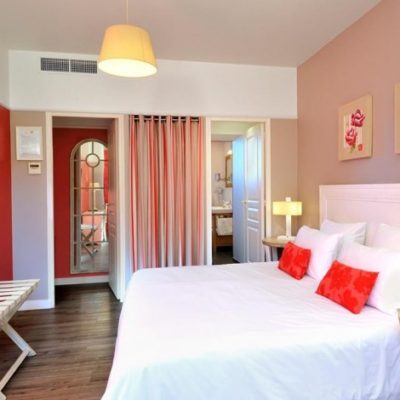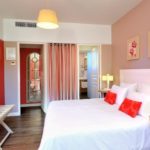 Comfort Range
Our quality standard at Abicyclette. This type of accommodation includes 2 and 3 stars hotels. Depending on the itinerary, you might spend some nights in approved guesthouses. You enjoy a double bedroom with private bathroom and toilet and adapted welcome for you and your bikes.
---
Starting from 989€/participant in Self Guided option | See detailed prices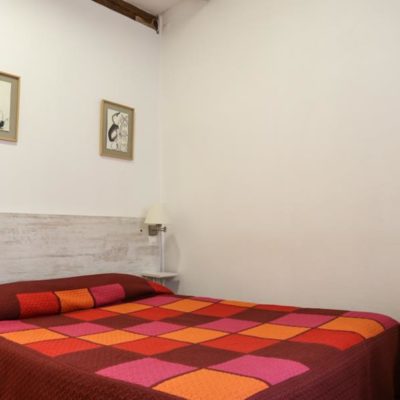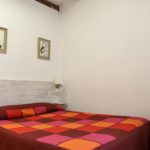 Essential Range
You want to enjoy your itinerary without anything fancy. Our "essential" range offers a simple accommodation for a good night's rest in a simple hotel, guesthouse, rest house or hostel.
---
Quote on request | Contact us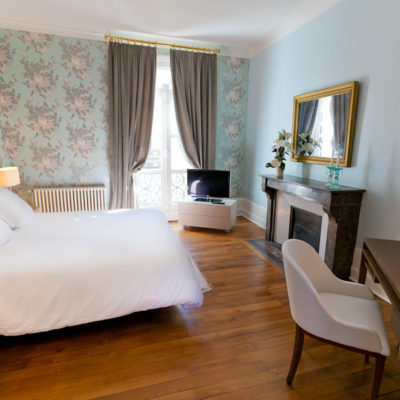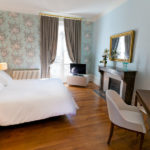 Privilege Range
Opt for total comfort in charming 3 and 4 star hotels which offer all the services you need and a special welcome for you and your bikes.
---
Quote on request | Contact us
Price includes
Accommodation: 7 nights in a double room
7 breakfasts
Luggage transfer
Phone assistance
Application fee
Day 1 : Orientation by phone
A personalized greeting with our team at the beginning of the trip to receive your travel documents
Taxes
The itinerary trackable on the following supports:

Loan of a Bicycle GPS uploaded with full itinerary of the trip
Cycling practical guide including cycling maps, restaurant recommendations for lunch & dinner
Price does not include
bike rental (see option)
Breakfast on day 1
Lunches
Dinners not included in "Price includes"
Drinks, visits & other personal expenses
---
Homemade and fully tested itineraries
Routes selected for their cycling and touristic interest entirely tested and away from traffic
Accomodations selected for their hospitality, atmosphere, services and quality meals
A flexible organisation to suit you needs and wishes: You choose the date you want to you leave on! We check the availability of each accomodation to make sure it is possible.
---
Close assistance
One of our guides greets you on your first day. He will hand out all the needed documents for the trip (hotel vouchers, maps of the area,GPS, practical guide), get you settled on your bikes (for rental bikes).
Phone assistance, you can reach the Abicyclette team whenever you need
A Luggage transfer service which respects your hours of rest (we pick them up after 10:00 and deliver them before 16:00)
---
Follow your itinerary anyway you like – modern, practical, traditional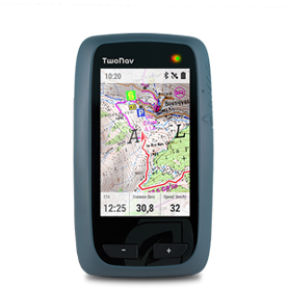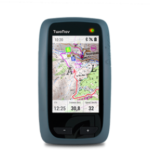 We loan you a GPS so that you can easily follow your itinerary without having to look for your way around (bike support included)
A practical cycling guide with all the useful information (addresses, highlights for the day, topo maps, and touristic information)
---
You can also
---
On our guided tours (for groups on demand), we accompany you every step of the way
One of our state qualified instructor and professional cycling guide accompanies you every step of the way
Full board (all meals covered unless asked otherwise)
A picnic buffet set up for lunch with a wide choice of fresh and local produce
We offer a high-end bike rental service. Our bikes are suited for road and gravel road long-distance cycling. Fully equipped and highly reliable, they are faithful travel companions.
---
Touring Bike

The reliable, practical and comfortable travel bike.

Aluminium frame 28″
24 Shimano gears
Luggage rack

Supplied equipment per bike

1 helmet
1 rear bag
1 lock 1 multi-tools
1 pump
1 repair kit including: set of patches, a tube, a set of tire levers
1 bottle

Ebike

A high-end electrically assisted bicycle with its Bosch or Shimano crank motor :

PowerPack 500Wh

Rack for pannier

Supplied equipment per bike

1 helmet
1 rear bag
1 lock 1 multi-tools
1 pump
1 repair kit including: set of patches, a tube, a set of tire levers
1 bottle

Children Bike

VTT for children
20 " wheels
7 vitesses

Recommanded for children with a maximum height of 130 cm.

VTT for children
24" wheels
21 speeds – Shimano Acera

Recommanded for children with a maximum height of 150 cm.

Supplied equipment per bike

1 lock, 1 pump, 1 tube and 1 repair kit.

Third Wheel Trailer bike

For your children height from 115 cm to 130 cm.

Children Trailer

Trailer for 2 children.

Maximum weight in the trailer 35 kg.
Getting here
Departure city : GENEVE
Coming by car
at 5h15 from PARIS
at 6h from BORDEAUX
at 1h45 from LYON
Parking
Parking Gare Sud C-PARK – RENNES
Parking Les Lices – RENNES
Parking Hoche – RENNES
Coming by train
Geneva train station - 3h15 from Paris
Arrival city : LYON
Coming by car
at 4h30 from PARIS
at 5h30 from BORDEAUX
at 0h from LYON
Coming by train
Lyon train station - 2h from Paris
* Abicyclette Voyages accompanies you on demand, including transportation solutions.
How to get back to the starting point
By train from Lyon to Genève in 2h (hotline)
Return by car in 1h45 to your starting point ?
Private shuttle: see detailed fares or contact us
Recommended equipment
Bike
Trekking or hybrid bike
21 to 30 speeds
26 or 28 inch (700) wheels
Clothing and equipment
Helmet (included with the rental)
Clothing suitable for cycling
Warm jacket (eg fleece)
Rain proof jacket
1 pair of sunglasses
1 pair of cycling shoes
1 small backpack or panniers
1 or 2 water flasks (included with the rental)
1 lock (included with the rental)
Our reccomendation for optimal comfort:

1 pair of gloves
1 special pair of pants (shammy leather)
1 night see fluorescent vest
Bike maintenance
Emergency repair kit: 2 or 3 tubes, patches, pump, tire levers, multi-tools
Daily use kit: cloth, brake pads, oil
Other
Suitcase for transporting personal effects in luggage transfers (limited to one per person when possible)
Change of clothes for the evening
Warm jacket for the evenings
Set of toiletries
Mobile phone and charger