The small tour of Burgundy by bike
Discover the vineyards of Burgundy and cycle along the Saône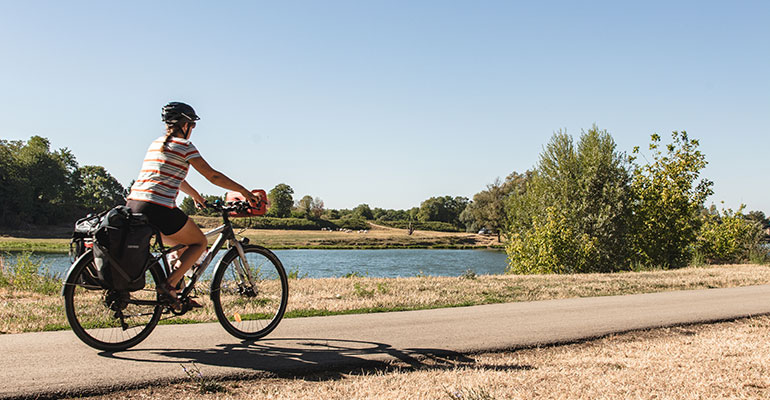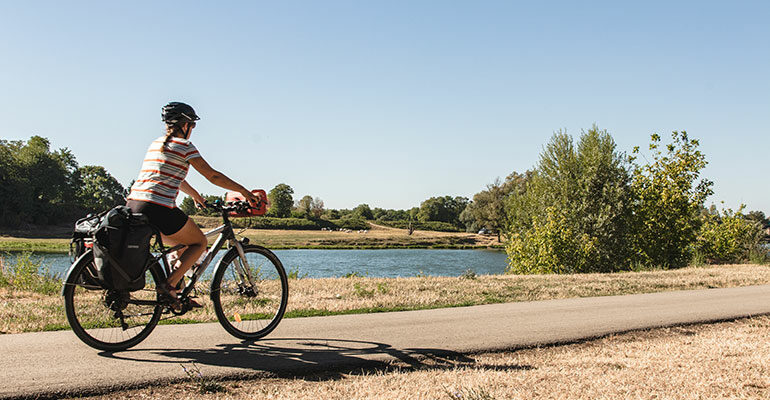 Highlights
Itineraries on the green and blue routes along the Saône
Chalon-sur-Saône: City of Art and History
Saint-Vincent Cathedral in Chalon-sur-Saône
The abbeys of Tournus and Cluny
The gastronomy of Burgundy
The Col de la Chèvre
La Roche du Solutré
The Beaujolais vineyards
Discovery of Burgundy's natural and gastronomic heritage
Departing from Chalon-sur-Saône, a bucolic and varied route awaits you to discover the South of Burgundy.
This cycling holiday, in the form of a cycle loop between the Saône and vineyards, delights you with its mosaic of landscapes. This exceptional & natural territory takes you on an adventure, through picturesque villages and cities of Art and History. Cluny is certainly one of the most interesting villages on the route. Discovering its superb abbey founded in the Middle Ages testifies to its rich heritage and its long history.
The first greenway in France!
This (almost) flat route makes your stay pleasant, suitable to wandering and exploring. Mostly on dedicated lanes, on greenways suited for cyclists, you sometimes cycle on the banks of the Saône, surrounded by green meadows, sometimes on the Chalonnaise coast and its vineyards. Between Cluny and Givry, the green track has been ideally designed for cyclists and bike travelers. Open to verdant and charming landscapes, this route takes you to emblematic places in southern Burgundy, accessible and pleasant to discover by bike.
Burgundy is a region full of taste, it abounds in local specialties. This stay allows you to taste the many local products such as: pain d'épices & nonnettes (gingerbread pastries), snails; who are only waiting to be tasted.
We also offer optional extensions of this stay in 7 or 8 days to complete your discovery and exploration of Burgundy and its vineyards.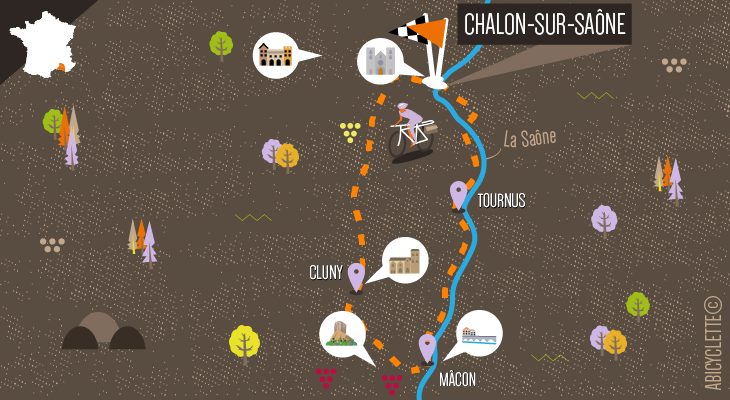 Leisure or
Fit
CHALON-SUR-SAÔNE
Arrive on your own to Chalon-sur-Saône.
From CHALON-SUR-SAÔNE to CLUNY
51km
200m
From Chalon-sur-Saône, you ride on one of the most beautiful greenways of the Tour de Bourgogne by bike. This stage follows the route of an old railway line which winds through the heart of the landscapes of the Chalonnaise coast towards Mâcon. You even ride on the first greenway in France between Buxy and Cluny. You also cross the vineyards of the Côte Chalonnaise before arriving in Cluny.
From CLUNY to MACON
28km
180m
Leaving Cluny, a small hill awaits you. You leave the Chalonnaise coast and gain height towards the Bois Clair tunnel. This stage takes you over hilly passages to offer you a remarkable landscape made up of limestone rocks and vineyards.
On your arrival in Macon, discover the historic center of the city, whose warm colored facades and Roman tiled roofs suddenly remind us of the South.
For a few more km

44km

502m

This detour allows you to get as close as possible to the Roche de Solutré, an emblematic natural site of Saône-et-Loire.
From MACON to TOURNUS, via La Voie Bleue
33km
38m
Departing from Macon, take the Voie Bleue towards Tournus. Along the Saône you cross numerous villages and Romanesque churches. This peaceful stage offers a very little difference in elevation, you follow the towpath bordered by meadows and various cereal crops.
Cradled by the Saône river to the Fleurville bridge, the Saône takes you to Tournus, a town known for its Abbey and its gastronomy.
From TOURNUS to CHALON-SUR-SAÔNE
34km
59m
You leave the town of Tournus and take the Voie Bleue. Different panoramas follow one another: alluvial plain, small roads. Through the environment of the Saône you will discover the diversity of the local flora and fauna.
Your arrival in Chalon-sur-Saône is via the Quais de Saône where you will meet pleasure sailors and strollers.
CHALON-SUR-SAÔNE
End of stay after your breakfast. Have a safe journey home!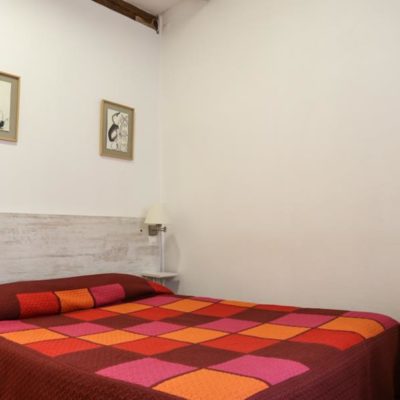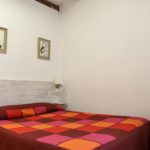 Essential Range
You want to enjoy your itinerary without anything fancy. Our "essential" range offers a simple accommodation for a good night's rest in a simple hotel, guesthouse, rest house or hostel.
---
Starting from 785€/participant in Self Guided option | See detailed prices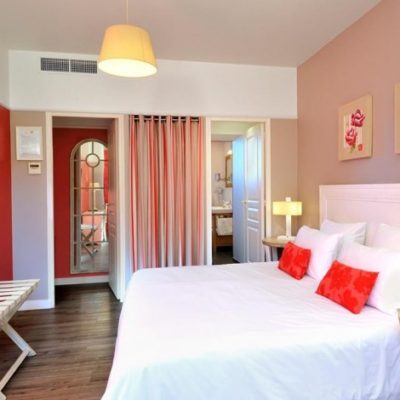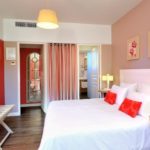 Comfort Range
Our quality standard at Abicyclette. This type of accommodation includes 2 and 3 stars hotels. Depending on the itinerary, you might spend some nights in approved guesthouses. You enjoy a double bedroom with private bathroom and toilet and adapted welcome for you and your bikes.
---
Starting from 925€/participant in Self Guided option | See detailed prices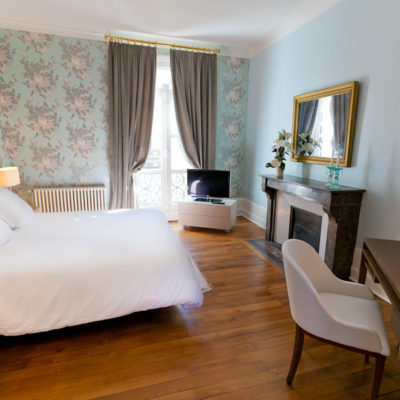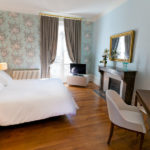 Privilege Range
Opt for total comfort in charming 3 and 4 star hotels which offer all the services you need and a special welcome for you and your bikes.
---
Starting from 1055€/participant in Self Guided option | See detailed prices
Price includes
Accommodation: 5 nights in a Double room
5 breakfasts
Luggage transfer
Phone assistance 24/7
Application fee
A personalized greeting with our team at the beginning of the trip to receive your travel documents
Taxes
The trip itineraries available on the following supports:

Loan of a Bicycle GPS uploaded with full itinerary of the trip
Cycling practical guide including topo maps, restaurant recommendations for lunch & dinner
Specific services
Day 1 : Orientation in Chalon sur Saone
Price does not include
bike rental (see option)
Breakfast on day 1
Lunches
Dinners not included in "Price includes"
Drinks, visits & other personal expenses
---
"Homemade" tours created and tested for you: :
Routes chosen  by the Abicyclette Voyages team for their touristic and cycling interest, fully tested, safe from traffic
Accommodations have been visited beforehand and are proposed for the quality of their reception, atmosphere, services and gastronomy
Great flexibility for the organization of your tour which adapts to your needs and your desires: you leave on the date you wish! We check the availability of accommodations and to ensure your departure.
---
An assistance close at hand :
7/7 assistance from the Abicyclette Voyages team
Orientation by phone at the departure of your tour
The possibility of subscribing to a cancellation & multi-risk insurance covering you in case of  problems or mishaps
---
Modern and efficient route tracking: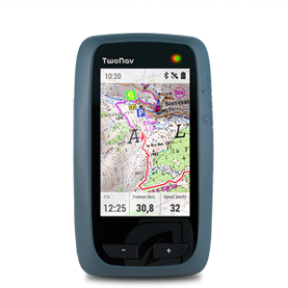 We provide a GPS to follow the route without ever having to look for directions (bike mount provided)
A logbook to find all useful addresses and tourist information
---
High-end bike rental for true comfort and riding pleasure, with the reliability needed for a long bike trip
Getting here
Departure city : CHALON-SUR-SAÔNE
Coming by car
at 3h30 from PARIS
at 6h from BORDEAUX
at 1h30 from LYON
Arrival city : CHALON-SUR-SAÔNE
Coming by car
at 3h30 from PARIS
at 6h from BORDEAUX
at 1h30 from LYON
* Abicyclette Voyages accompanies you on demand, including transportation solutions.
Recommended equipment
Bike
Trekking or hybrid bike
21 to 30 speeds
26 or 28 inch (700) wheels
Clothing and equipment
Helmet (included with the rental)
Clothing suitable for cycling
Warm jacket (eg fleece)
Rain proof jacket
1 pair of sunglasses
1 pair of cycling shoes
1 small backpack or panniers
1 or 2 water flasks (included with the rental)
1 lock (included with the rental)
Our reccomendation for optimal comfort:

1 pair of gloves
1 special pair of pants (shammy leather)
1 night see fluorescent vest
Bike maintenance
Emergency repair kit: 2 or 3 tubes, patches, pump, tire levers, multi-tools
Daily use kit: cloth, brake pads, oil
Other
Suitcase for transporting personal effects in luggage transfers (limited to one per person when possible)
Change of clothes for the evening
Warm jacket for the evenings
Set of toiletries
Mobile phone and charger