The Somme Bay by sustainable transport
Around Noyelles-sur-Mer, discovering the Bay by bike, foot and canoe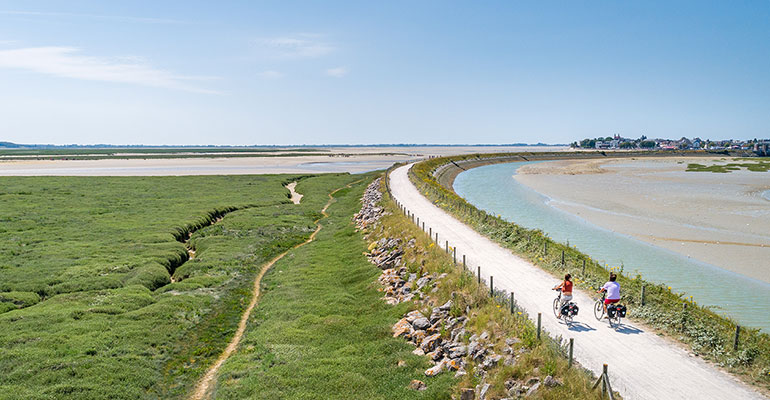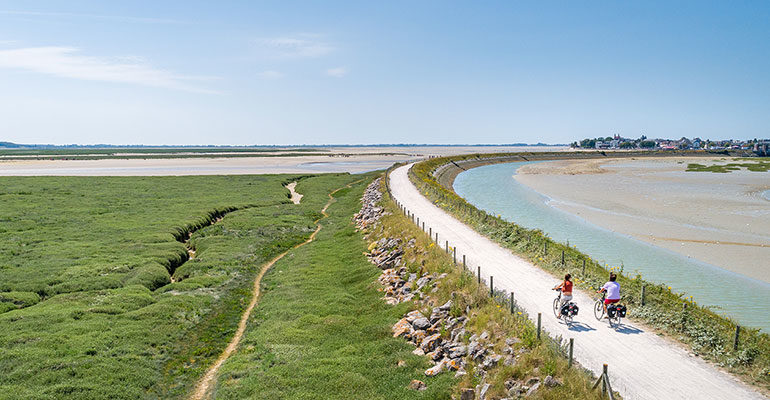 Highlights
Pointe de La Hourdel and its seal colony
The Marquenterre and Hable d'Ault ornithological reserves
The White Route, a remarkable track between the dunes and the ocean
The Belfry of Rue, a UNESCO World Heritage Site
The forest of Crecy and its hundred-year-old oaks
The Caudron Brothers Memorial, pioneers of French aviation
4 days in sustainable transport to discover the Somme Bay
One of the Grand Sites de France, emblematic landscapes, the Somme Bay is today a must for nature lovers. It has a world's end air about it: sands, dunes, sea, cliffs, marshes are linked to compose a unique and unforgettable landscape.
In this refuge of biodiversity, it is advisable not to disturb the flora and fauna. It is therefore in green mobility that you explore the Bay while respecting the peaceful environment that reigns there. On foot, by bike or pirogue, the natural riches of the Somme Bay never cease to surprise you.
The Somme Bay offers various marked and secure bike circuits. Take the Gravelot circuit to discover the largest seal colony in France … the Avocette circuit to visit the Marquenterre ornithological reserve and observe hundreds of migratory birds … Or the Geai circuit, in the forest , which offers a completely different setting in the shade of hundred-year-old oaks and beeches.
During your stay, get ready for a big breath of fresh sea air! From your first steps on the Bay, a feeling of freedom and wonder invades you. The sky merges with the sea, the song of the birds mingles with the sound of the waves, the sand of the dunes reminds you of the eternal cycle of the tides.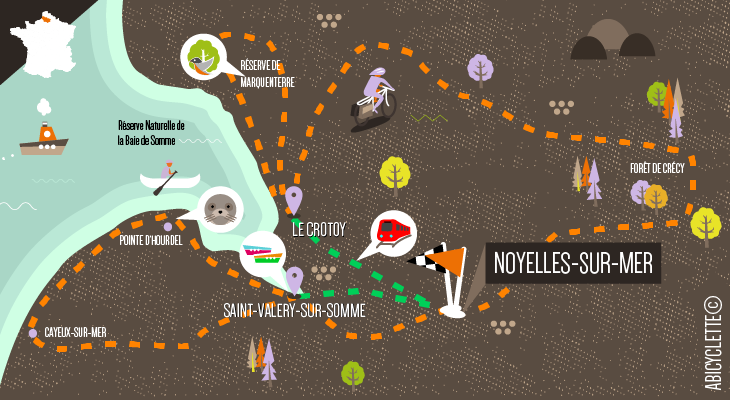 Easy
From NOYELLES-SUR-MER to SAINT-VALERY-SUR-SOMME
35km
136m
You leave from Noyelles-sur-Mer in the morning to go to Saint-Valérie-sur-Somme. After this short itinerary that the Bay lies before you. You make the most of the rest of the day on a bike ride on the Mésange track. After a few kilometers, you are astonished at the sight of the Boismont sheep farm near the Somme Canal. Back in Saint-Valérie-sur-Somme, let yourself be charmed by its medieval streets full of secrets and succumb to the Picardy specialty: the gâteau battu (battered cake).
SAINT-VALERY-SUR-SOMME
32km
85m
Several choices are available to you for this day full of emotions. Your day is organized according to the rhythm of the tide. If ou like walking … head to the Pointe de la Hourdel, a guided hike to discover the largest seal colony in France awaits you. If you prefer to sail … then opt for a guided canoe trip in the heart of the Bay! The second part of the day, you cycle the Gravelot circuit. You are captivated by the dune landscape offered by the "white track" between the tip of Hourdel and Cayeux-sur-Mer. Don't hesitate to take a break at the Hable d'Ault bird sanctuary to observe the countless species of birds that inhabit the area.
From SAINT-VALERY-SUR-SOMME to CROTOY
37km
70m
Ride the vintage "Tour de la Baie" train with your bikes to reach Le Crotoy, nothing better to contemplate the natural landscape which passes by to the rhythm of the whistling of the rails. Departing from Le Crotoy, you cycle along the Avocette circuit towards the Marquenterre ornithological park, an must-see stopover in the Somme Bay. Let yourself be surprised by the 200 hectares of forest, dunes and reed beds … during a visit, a guide will reveal all the secrets of the birds that occupy the reserve. You continue on the circuit towards Rue and its Belfry, a UNESCO World Heritage Site. You hit the road again to end your day at Le Crotoy.
FROM CROTOY TO NOYELLES-SUR-MER [ARRIVAL STATION]
20km
32m
Departing from Le Crotoy, take the road to reach the circuit of Le Geai. During a break, you contemplate the Caudron Brothers Memorial, pioneers of French aviation, which marks the last curiosity of your stay. You arrive in Noyelles-sur-Mer at the end of the morning, marking the end of your stay in the Somme Bay.
For a few more km

46km

195m

For this variant, you go through the Crécy forest. Soak up the scents of humus, moss and fern in this place of calm and rejuvenation. Take a break in front of the 500-year-old Carthusian oak or in front of "Les Frères Ennemis" (Enemy Brothers),named after the intertwining of an Oak and a Beech.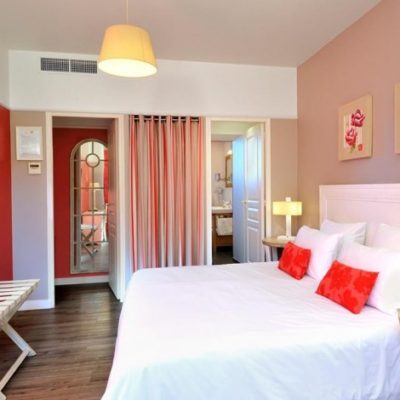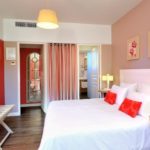 Comfort Range
Our quality standard at Abicyclette. This type of accommodation includes 2 and 3 stars hotels. Depending on the itinerary, you might spend some nights in approved guesthouses. You enjoy a double bedroom with private bathroom and toilet and adapted welcome for you and your bikes.
---
Starting from 495€/participant in Self Guided option | See detailed prices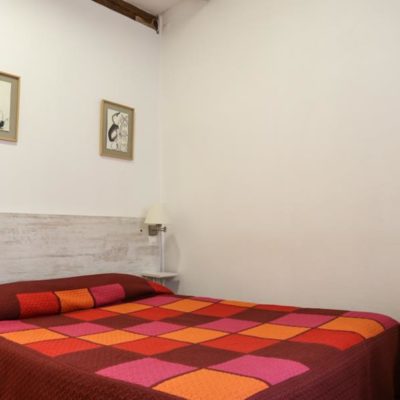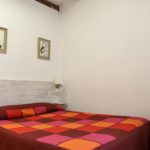 Essential Range
You want to enjoy your itinerary without anything fancy. Our "essential" range offers a simple accommodation for a good night's rest in a simple hotel, guesthouse, rest house or hostel.
---
Quote on request | Contact us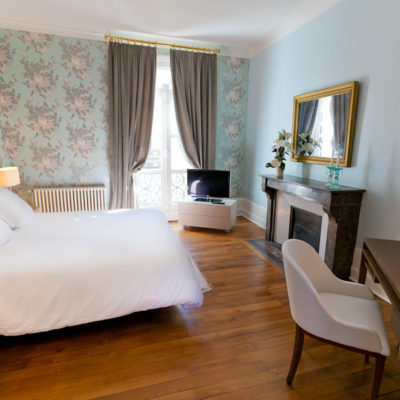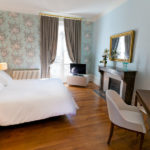 Privilege Range
Opt for total comfort in charming 3 and 4 star hotels which offer all the services you need and a special welcome for you and your bikes.
---
Quote on request | Contact us
Price includes
Accommodation: 3 nights in a double room
3 breakfasts
Luggage transfer
Phone assistance
Application fee
Day 1 : Orientation by phone
Day 2 : Rando Nature en Somme -
Day 3 : Train - SAINT-VALERY-SUR-SOMME - CROTOY
Day 3 : Parc ornithologique du Marquenterre -
A personalized greeting by phone with our team at the beginning of the trip
The itinerary trackable on the following supports:

Loan of a Bicycle GPS uploaded with full itinerary of the trip
Cycling practical guide including topo maps, restaurant recommendations for lunch & dinner
Price does not include
bike rental (see option)
Breakfast on day 1
Lunches
Dinners not included in "Price includes"
Drinks, visits & other personal expenses
---
Homemade and fully tested itineraries
Routes selected for their cycling and touristic interest entirely tested and away from traffic
Accomodations selected for their hospitality, atmosphere, services and quality meals
A flexible organisation to suit you needs and wishes: You choose the date you want to you leave on! We check the availability of each accomodation to make sure it is possible.
---
Close assistance
One of our guides greets you on your first day. He will hand out all the needed documents for the trip (hotel vouchers, maps of the area,GPS, practical guide), get you settled on your bikes (for rental bikes).
Phone assistance, you can reach the Abicyclette team whenever you need
A Luggage transfer service which respects your hours of rest (we pick them up after 10:00 and deliver them before 16:00)
---
Follow your itinerary anyway you like – modern, practical, traditional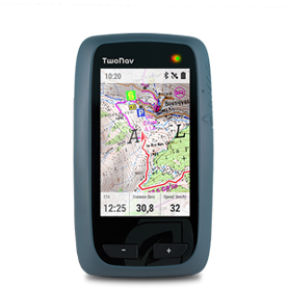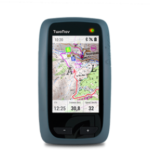 We loan you a GPS so that you can easily follow your itinerary without having to look for your way around (bike support included)
A practical cycling guide with all the useful information (addresses, highlights for the day, topo maps, and touristic information)
---
You can also
---
On our guided tours (for groups on demand), we accompany you every step of the way
One of our state qualified instructor and professional cycling guide accompanies you every step of the way
Full board (all meals covered unless asked otherwise)
A picnic buffet set up for lunch with a wide choice of fresh and local produce
Getting here
Departure city : NOYELLES-SUR-MER
Coming by car
at 2h15 from PARIS
at 7h from BORDEAUX
at 6h from LYON
Coming by train
Noyelle-sur-Mer train station - 2h from Paris
Coming by plane
Lille airport
Paris Charles de Gaulle airport
Arrival city : NOYELLES-SUR-MER
Coming by car
at 2h15 from PARIS
at 7h from BORDEAUX
at 6h from LYON
Coming by train
Noyelle-sur-Mer train station - 2h from Paris
Coming by plane
Lille airport
Paris Charles de Gaulle airport
* Abicyclette Voyages accompanies you on demand, including transportation solutions.
How to get back to the starting point
Return by car in 0h00 to your starting point ?
Private shuttle: see detailed fares or contact us
Recommended equipment
Bike
Trekking or hybrid bike
21 to 30 speeds
26 or 28 inch (700) wheels
Clothing and equipment
Helmet (included with the rental)
Clothing suitable for cycling
Warm jacket (eg fleece)
Rain proof jacket
1 pair of sunglasses
1 pair of cycling shoes
1 small backpack or panniers
1 or 2 water flasks (included with the rental)
1 lock (included with the rental)
Our reccomendation for optimal comfort:

1 pair of gloves
1 special pair of pants (shammy leather)
1 night see fluorescent vest
Bike maintenance
Emergency repair kit: 2 or 3 tubes, patches, pump, tire levers, multi-tools
Daily use kit: cloth, brake pads, oil
Other
Suitcase for transporting personal effects in luggage transfers (limited to one per person when possible)
Change of clothes for the evening
Warm jacket for the evenings
Set of toiletries
Mobile phone and charger