Great crossing of southern Brittany
Cycling trip on the south coast of Quimper at Le Croisic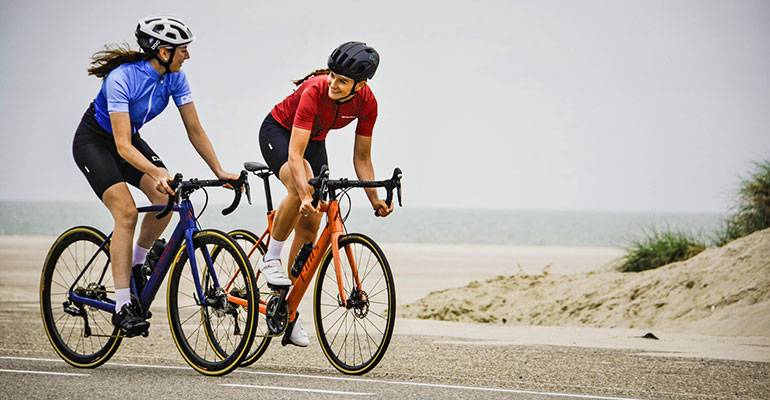 Highlights
A journey close to the ocean
Pointe du Raz
Towns of Art and History: Quimper, Guérande
Small cities of character: Locronan, Piriac, Le Croisic ...
The Gulf of Morbihan
The salt evaporation ponds of Guérande
Small fun routes
The story behind the trip
After the success of the Great Crossing of Northern Brittany, from Rennes to Roscoff, it was important to us to make you discover the most beautiful routes of the southern Brittany coast. The extraordinary Breton network of secondary roads make it resolutely a land of cycling. And it is no coincidence that the region has so many international champions in its history: Robic, Hinault, Bobet …
Nowadays, through this route, you are riding on the training routes of Warren Barguil ane B&B Hotels Vital Concept team. At Theix-Noyalo, we invite you to visit the premises of this Pro Continental team which will participate in the next Tour de France. The team's Performance Center is a welcoming place where meeting and sharing open to all. It is a friendly place for all cycling enthusiasts.
Ride along the Breton coasts of the Atlantic Ocean.
From Quimper to Croisic, take advantage of a week-long cycling touring trip along the sea. Stop off at the most beautiful southern ports in Brittany.
Hop on your bike and leave on a Breton cycling adventure from north to south. From Pointe du Raz to the Guérande peninsula, passing through the Gulf of Morbihan, you will discover beautiful wild and sculpted shores, a jagged coastline with remarkable views, azure waters and a multitude of islands and islets. Small roads lead you through a radiant countryside, enriched by the charm of typically Breton houses. Here and there, you see vestiges of the past, menhir alignments scattered in the landscape, small cities of character, medieval castles …
The inlets and rivers offer you beautiful valleys to follow until you cross them. Odet, Aven, Laïta, Etel, Vilaine, so many wooded and hilly areas, at the edge of which you wind through small playful roads. In the spirit of a classic cycle race, the routes play on the landscape and the side roads to never find boredom. Several boat crossings are essential to cross these valleys. The ferrymen take you with your bikes and allow you to avoid major detours over a few stages up to the first bridge.
This challenging trip regularly alternates between flat and hilly parts, making it fairly accessible to any cyclist or cycling tourist prepared for daily effort over a week. Shorter versions offered on certain days also make it possible to increase the time dedicated to recovering and visiting and discovering the most interesting sites.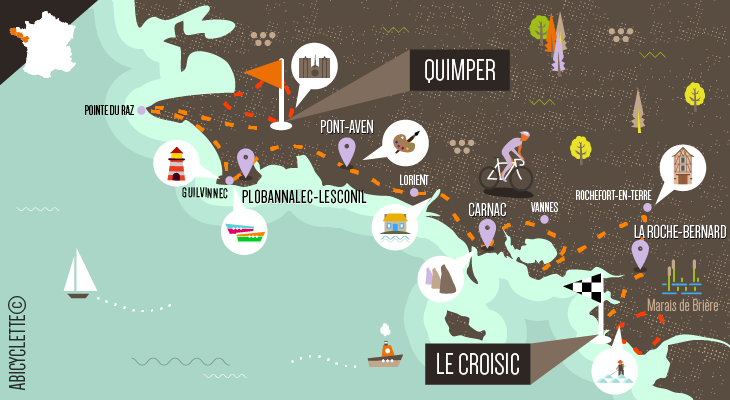 Expert or
Aventure
QUIMPER, LOCRONAN LOOP
65km
760m
This hilly loop takes you from the edges of the Odet to cross the Prieuré mountain for a sumptuous view of the Douarnenez Bay. Below, one of the most beautiful villages in France, classified as a small town of character, Locronan. Admire this medieval village built in granite from the Monts d'Arrée which still seems to belong to another time. Back to Quimper, City of Art and History, to take advantage of the cobbled streets lined with beautiful half-timbered houses and the many crêperies grouped around the Place au Beurre (Butter Square), you couldn't make it up!
Meeting with our local guide
Before your first ride, we invite you to meet one of our guides, at your place of departure. A time of exchange, a privileged moment to give you our last practical tips, must-see places and experiences, to answer all your questions, take care of your bike fitting to begin your trip.
From QUIMPER to PLOBANNALEC-LESCONIL, PAR LA POINTE DU RAZ
126km
899m
From the city of Quimper, you reach the world's end! Symbolized here by the impressive Pointe du Raz, the western end of France offers an exceptional geological and natural spectacle. Your route then follows what is called here The Solar Wind Route. A cycling route that mainly borders along the ocean to Penmarc'h and its lighthouse. You are expected at 4 p.m. at Guilvinnec to warmly welcome fishermen. Daily, they return to the harbor for their afternoon snack, offering a dance of boats and fairly unique colored trawlers. A few more kilometers and it is on another port, in Lesconil that your day getaway ends.
For a few more km

149km

969m

A detour to the charming sardine port of Douarnenez and its boat museum starts this extended stage.
From PLOBANNALEC-LESCONIL to PONT-AVEN
110km
680m
You cross the beautiful city of Pont-L'Abbé, classified among the small cities of character. Then you reach Bénodet, which has known how to highlight its marvelous location opposite the Glénan archipelago. It is here that one of the prettiest rivers in France, the Odet, meets the open sea. You ride to Concarneau, an old fortified town in Brittany. The Walled Town, fortified between the fishing and pleasure ports, is an exceptional historic site. You extend your journey along the ocean to the Aven estuary. You then have to go up the river to reach the first bridge and switch to the other riverside. It's a done deal in Pont-Aven. The city of painters welcomes you for the night.
From PONT-AVEN to CARNAC
117km
544m
From CARNAC to LA ROCHE-BERNARD, VIA LA PRESQU'ILE DE RHUYS
95km
404m
A first stage of 15km takes you to the port of Locmariaquer. You embark at 9:20 am with your bikes for a 25-minute sea crossing to reach the southern shores of the Gulf of Morbihan.
It is therefore on the Rhuys peninsula that your second stage begins which then offers you small roads between land and sea allowing you to enjoy beautiful views of the inland sea of the Gulf.
You reach the small character town of Roche Bernard which proudly overlooks the Vilaine and its deep valley.
For a few more km

119km

649m

You ride away from the Gulf of Morbihan and take advantage of the country and hilly roads of the hinterland. You reach one of the most beautiful villages in France and preferred by the French: Rochefort-en-Terre. This long drawn-out granite village with beautiful half-timbered houses is a jewel in the middle of the woods and Breton moors. After a few purchases and/or treats, back to the saddle to face the last hilly kilometers along the Vilaine. You descend it to La Roche Bernard.
From LA ROCHE-BERNARD to LE CROISIC
95km
365m
Close to the ocean, you ride from port to port. Water surrounds you everywhere, rivers, sea, marshes of the Brière Regional Natural Park, salt evaporation ponds of the Guérandaise peninsula. Unique landscapes, flat and picturesque.
Piriac-sur-Mer offers you a pleasant stop for lunch. This port is classified as a Small City of Character, like La Roche Bernard left this morning, like Le Croisic, your point of arrival for the day. This label rewards villages that have managed to preserve and maintain a rich historic built heritage.
Guérande, City of Art and History, has one of the best preserved medieval fortifications in France. The city proudly dominates its white gold marshes: the salt evaporation ponds. Salt from Guérande, recognized throughout the world, is harvested by the salt workers you come across during your cycling trip. Admire their work in planning and harvesting this space. The marshes also offer birds a suitable place to live.
By the salt marshes you quickly reach Batz sur Mer where we advise you to climb to the top of the Saint-Guénolé Tower. The view of the entire peninsula is unique and fascinating. You pass the Barrière isthmus to reach the charming port of Le Croisic. A small town of character, Le Croisic lives to the rhythm of fishermen and the tides. The colorful trawlers are positioned all around the big fish markets, the modern on one side, and more interesting, the old one, transformed into an exhibition hall.
LE CROISIC, LA COTE D'AMOUR LOOP
65km
175m
This cycling loop on the Guérande peninsula allows you to discover the coast of the Côte d'Amour. Your itinerary guides you all along the wild coast, dotted with cliffs and small coves that invite you for a swim. A beautiful cycle path allows you to take advantage of this beautiful coastal road. The ride takes you to the port of Pouliguen and along the longest bay in Europe, La Baule.
Small roads allow you to make an excursion in the Brière Regional Nature Park. The return to Le Croisic requires you, not without joy, to cross the salt evaporation ponds of Guérande.
For a few more km

81km

237m

On this long version, you go up in the natural park of Brière to discover the village of Kerhinet.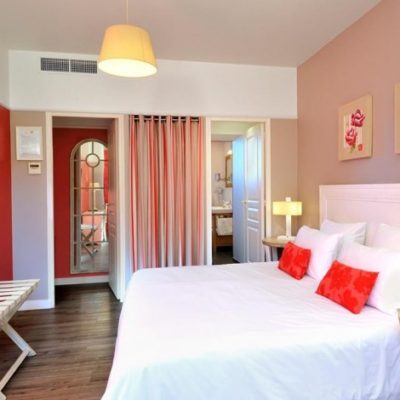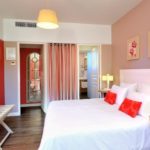 Comfort Range
Our quality standard at Abicyclette. This type of accommodation includes 2 and 3 stars hotels. Depending on the itinerary, you might spend some nights in approved guesthouses. You enjoy a double bedroom with private bathroom and toilet and adapted welcome for you and your bikes.
---
Starting from 1090€/participant in Self Guided option | See detailed prices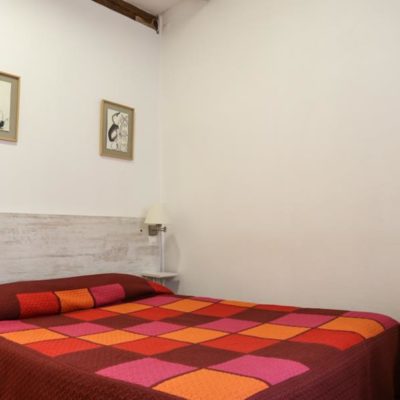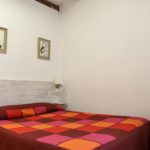 Essential Range
You want to enjoy your itinerary without anything fancy. Our "essential" range offers a simple accommodation for a good night's rest in a simple hotel, guesthouse, rest house or hostel.
---
Quote on request | Contact us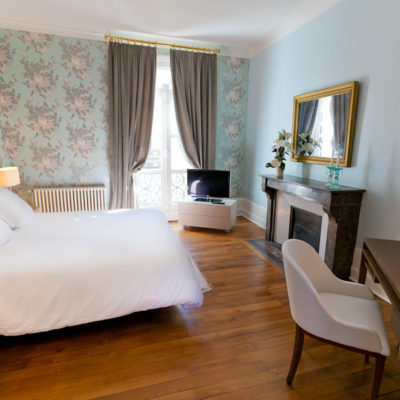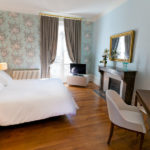 Privilege Range
Opt for total comfort in charming 3 and 4 star hotels which offer all the services you need and a special welcome for you and your bikes.
---
Quote on request | Contact us
Price includes
Accommodation: 6 nights in a Double ou Single room
6 breakfasts
Luggage transfer
Phone assistance 24/7
Access to our exclusive travel application to follow your route, inform you about places of interest, restaurants, facilitate your assistance in case of emergency, find all your travel documents and our practical advice.
Application fee
Taxes
The itinerary trackable on the following supports:

Loan of a Bicycle GPS uploaded with full itinerary of the trip
Cycling practical guide including restaurant recommendations for lunch & dinner with french topo maps
Additional services included:
Jour 1 : A personalized greeting with our team at the beginning of the trip to receive your travel documents
Jour 5 : Sea crossing - LOCMARIAQUER - PORT-NAVALO
Price does not include
bike rental (see option)
Breakfast on day 1
Lunches
Dinners not included in "Price includes"
Drinks, visits & other personal expenses
---
Homemade and fully tested itineraries
Routes selected for their cycling and touristic interest entirely tested and away from traffic
Accomodations selected for their hospitality, atmosphere, services and quality meals
A flexible organisation to suit you needs and wishes: You choose the date you want to you leave on! We check the availability of each accomodation to make sure it is possible.
---
Close assistance
One of our guides greets you on your first day. He will hand out all the needed documents for the trip (hotel vouchers, maps of the area,GPS, practical guide), get you settled on your bikes (for rental bikes).
Phone assistance, you can reach the Abicyclette team whenever you need
A Luggage transfer service which respects your hours of rest (we pick them up after 10:00 and deliver them before 16:00)
---
Follow your itinerary anyway you like – modern, practical, traditional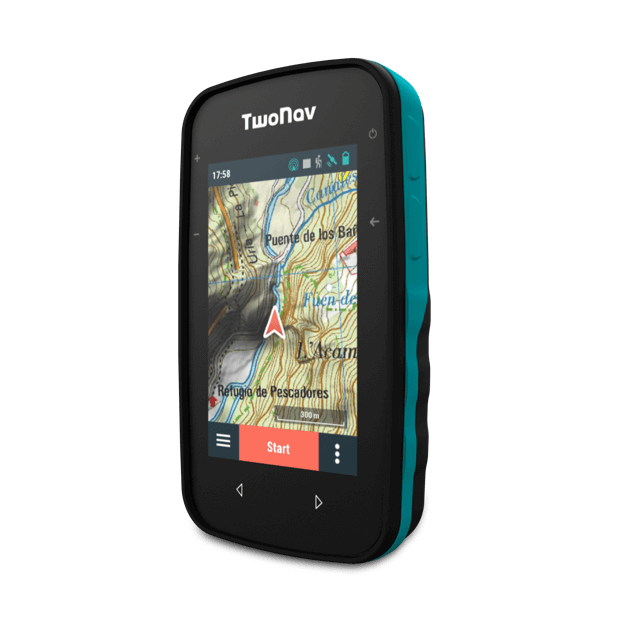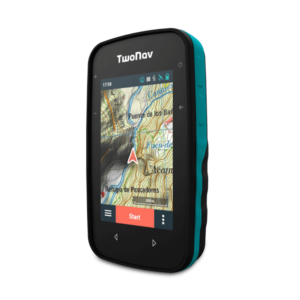 We loan you a GPS so that you can easily follow your itinerary without having to look for your way around (bike support included)
A practical cycling guide with all the useful information (addresses, highlights for the day, topo maps, and touristic information)
---
You can also
---
On our guided tours (for groups on demand), we accompany you every step of the way
One of our state qualified instructor and professional cycling guide accompanies you every step of the way
Full board (all meals covered unless asked otherwise)
A picnic buffet set up for lunch with a wide choice of fresh and local produce
We offer a high-end bike rental service. Our bikes are suited for road and gravel road long-distance cycling. Fully equipped and highly reliable, they are faithful travel companions.
---
Road bike

TREK DOMANE S4

Carbon frame
Derailleurs Shimano Tiagra, 10 speed ; 50/34 – 11-32
Rims Bontrager 700 alu
Tires Bontrager R1 Hard-Case Lite, 700x25c
Weight: <9kg

We only provide flat pedals! Bring your own pedals !

Supplied equipment per bike

1 helmet
1 saddlebag of 4L to bring repair tool kit, lock, a jacket…
1 lock
1 puncture repair kit: patches, tube, tire levers
1 multi tools
1 pump
1 bike water bottle
Getting here
Departure city : QUIMPER
Coming by car
at 5h30 from PARIS
at 5h30 from BORDEAUX
at 8h from LYON
Parking*
Parking privé – Hôtel de la Gare
Parking Maréchal de Lattre de Tassigny – QUIMPER
Coming by train
Quimper train station - 3h30 from Paris
Coming by plane
Quimper airport
Brest airport
Arrival city : LE CROISIC
Coming by car
at 4h45 from PARIS
at 4h15 from BORDEAUX
at 7h from LYON
Coming by train
Le Croisic train station - 3h30 from Paris
Coming by plane
* Abicyclette Voyages accompanies you on demand, including transportation solutions.
How to get back to the starting point
By train from Gare du Croisic to La Baule in 4h15
Return by car in 2h15 to your starting point ?
Private shuttle: see detailed fares or contact us
Recommended equipment
Bike
Roadbike, 25/28 tires, chain ring compact or triple, 10/28 to 12/32 cassette 

Automatic pedals
Clothing and equipment
Helmet

Cycling Bib shorts : 2 min.

1 pair of Legs Warmer

1 pair of Arms Warmer

Short sleeve jerseys

Long sleeve jerseys

Base layer (short or long) (merino or synthetic)

Sport socks

Thermal jacket

Wind Jacket

Rain proof jacket

1 or 2 pairs of gloves

1 pair of cycling shoes

1 pair of sunglasses

2 cycling bottles (1 is including with rental bike)

1 bike lock (including with rental bike)
Bike maintenance
Emergency repair kit : 1 or 2 tubes, patches, pump, tire levers, drift chain and quick couplers, derailleur hanger, multi-tool

Daily use kit : Foot pump, cloth, oil, brake pads, spare tire
Other
Suitcase ( for transporting personal effects in luggage transfer)

Change of clothes for the evening

Warm jacket for the evening

Jersey and towel

Set of Toiletries

Mobile phone and charger