Christmas gift ideas for cyclists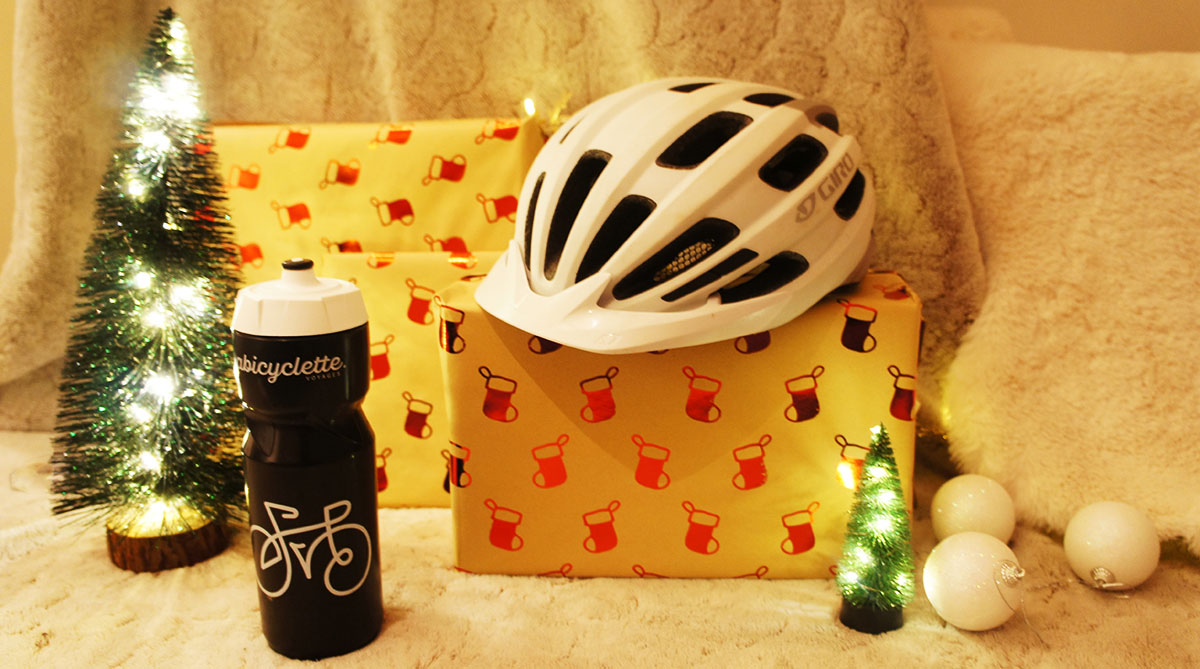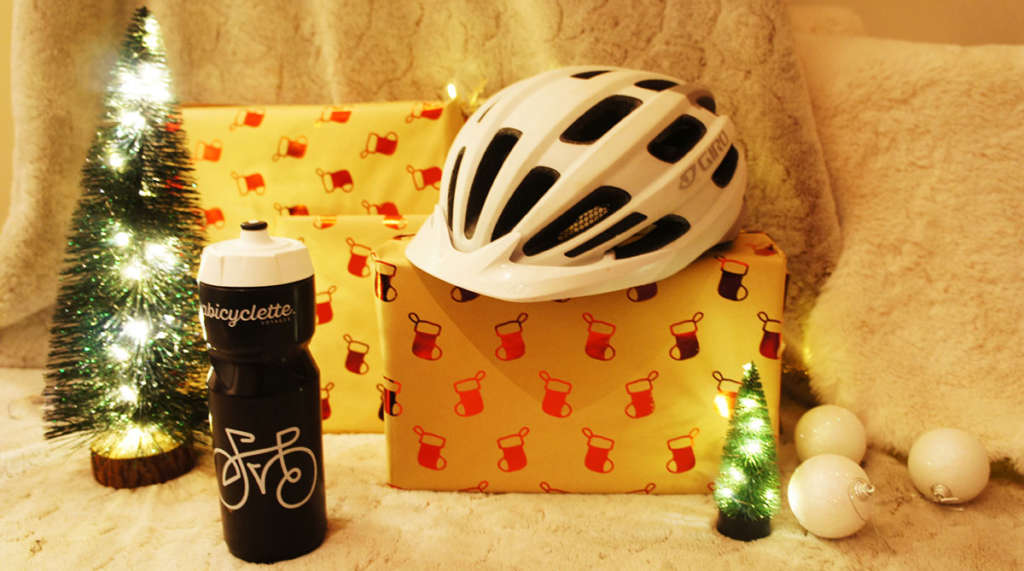 It's that time! Christmas is coming. Are you still looking for Christmas gift ideas for your loved ones? Abicyclette Voyages has prepared for you a selection of Christmas gifts for bike enthusiasts!
Gift ideas for cyclists under 20€
A beautiful poster
Among the cool little gifts are posters. Nowadays, there are hundreds of sites where you can find posters of all kinds. You will undoubtedly find what you are looking for at Juniqe or Posterlounge. For those who prefer vintage posters, don't forget to take a look at vintage sites!
A book on cycling
There are many books on cycling and there is something for everyone! Adventure stories, documentary books, novels … You will inevitably find what you are looking for!
Here's a short list:
Cycling Paradises, destination ideas for the next bike trip,
Tour de France: The History. The Legend. The Riders, all there is to know about La Grande Boucle.
Among the novels , we can mention The Amazing Story of the Man Who Cycled from India to Europe for Love. The story of a man who always said to himself that he would marry a girl outside his ethnicity, his village, his province, or even his country. One day, he meets Lotta, a Swedish woman traveling to New Delhi. He decides to find her, but he cannot afford the trip. Without hesitation, he embarks on an incredible journey of 7,000 kilometers by bike to reach her …
Moods of Future Joys, Alastair Humphreys' adventure story on his cycling around the world journey.
A telephone mount
Practical for following a route when you do not have a GPS or for better visibility for performance monitoring, there are many models for less than 20 €.
A beautiful notebook
Why a notebook? If the person to whom you are giving this notebook is a fan of cycling, they can put their memories down on paper.
Gift ideas for cycling enthusiasts between 20 and 100 €
A bike helmet
When not mandatory, wearing a helmet is strongly recommended. Today, there are many styles of helmets, for all practices and in all colors. Patterned, sober, colorful, smart and connected, you will find something for everyone!
Cycling clothing
Jacket, jersey, windbreaker or shorts, cyclists are sure to be pleased! Here is a small selection of brands and online cycling clothing stores to help you in your search:
A nice pair of panniers
Essential for bike travelers, useful for cycling or shopping, panniers are a must-have! You will find them in all colors, all sizes and prices. The brands most often used by bicycle travelers are Ortlieb and Vaude. However, there are also many French brands that offer quality products such as: Berthoud Cycles, Bakkie Cycles, Le rouquin qui roule, Copra Bikepacking, Grain d'Ouest, ou encore Helmut Equipement.
Gift ideas for cyclists over 100 €
A GPS
A useful accessory that will allow the cyclist to go to a specific location and plan their route in advance. There are many models that offer more or less functionality. There are hundreds of them on the market. To have a reliable, robust and efficient model, estimate between 100 and 500 €. Among the brands that we can recommend, there's Garmin and Twonav.
An action camera
For more than ten years, these small devices have been used by many athletes. They are designed to be attached to the athlete's equipment. They are easy to use, small and sturdy. These cameras make it possible to capture not only the feats but also the souvenirs. It is a nice tool to keep memories of bike rides or trips. Currently, GoPro is the market leader, but there are many models available at all prices.
A gift voucher or a weekend by bike
Abicyclette Voyages recommends that you offer a bike getaway. Indeed, the gift voucher for a bicycle trip is a unique opportunity to offer a moment of freedom. During a bike trip, there is the pleasure of meeting up, of sharing sensations, emotions, memories. We meet people, we help each other through the effort and we celebrate our common achievement.!
Happy shopping and happy holidays!