MTB weekend in Suisse Normande
Normandy MTB: on the cliffs of the Orne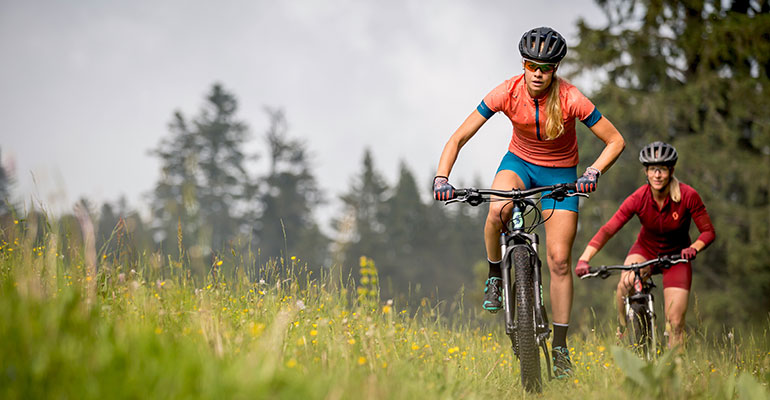 Highlights
The Orne valley and its cliffs
The relief of the Armorican Massif
A pleasant alternation of technical trails and large paths
You are in Normandy!
A mountain biking circuit on the banks of the Orne, in Clécy.
You take advantage of the very marked relief of the territory to traverse challenging MTB circuits. Technical, physical, the place calls upon your endurance and skills. Fortunately the course also offers some more rolling paths to recover. A beautiful environment for this weekend, which is not always expected in the heart of Normandy.
It is in the nineteenth century that the Suisse Normande designation appears in Lower Normandy due to the surprising relief that one finds here and can resemble the Swiss valleys. The grove offers winding paths to evolve on the slopes that offer beautiful views. You cross the valleys of the many rivers that have sought their way back to the sea, and now shape the landscape. The predominance of green everywhere is the charm of the Suisse Normande. The rock outcrops here and there recall also a distant volcanic past. An original mountain bike destination to discover as soon as possible.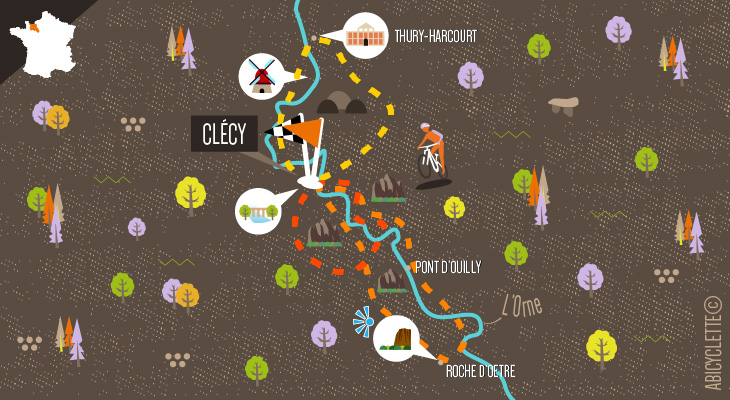 Aventure
FROM CLECY, FALAISES LOOP
25km
748m
A warm-up stage of 20 to 30 km to discover the surroundings of Clécy. The village already offers some points of interests with its square and constructions. You will join the banks of the Orne before climbing the Norman hills which follow each other to take the height on your host city. Hollow roads and "mountainous" trails prepare the body for the efforts of the following stages!
FROM CLECY, LA ROCHE D'OETRE LOOP
50km
1011m
Along the Orne, you will reach Pont-d'Ouilly. As the name suggests, the town has a special story with this bridge that was repeatedly destroyed and rebuilt. You continue further south to join the gigantic monolith of Roche d'Oëtre. From here, a splendid panorama awaits you at about 120 meters above the meanders of the Rouvre. From one side of the Orne then the other, you will evolve on the slopes with an alternation of technical trails and more rolling tracks.
CLECY, THURY-HARCOURT LOOP
43km
1376m
Today you go up north towards Thury-Harcourt. The buildings, the chapels, testify to a rich historical past to which many legends are attached. Here again, the rock barriers, causing meanders of the Orne, offer rare landscapes and panoramas on the Norman grove. The sometimes long or steep hills are a challenge and offer beautiful descents. The narrow paths through this space are a treat for mountain bikers where it will sometimes be necessary to use your skills!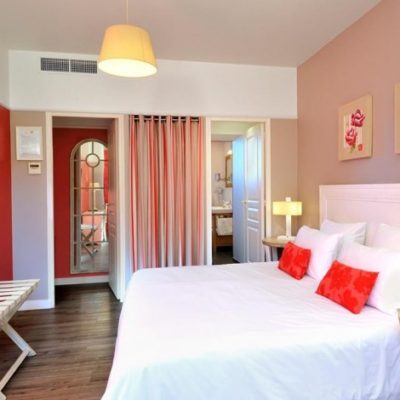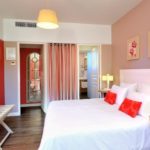 Comfort Range
Our quality standard at Abicyclette. This type of accommodation includes 2 and 3 stars hotels. Depending on the itinerary, you might spend some nights in approved guesthouses. You enjoy a double bedroom with private bathroom and toilet and adapted welcome for you and your bikes.
---
Starting from 500€/participant in Self Guided option | See detailed prices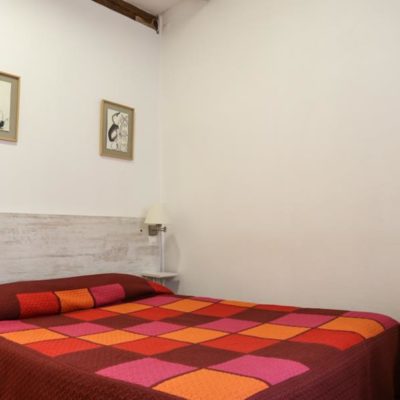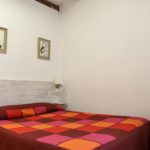 Essential Range
You want to enjoy your itinerary without anything fancy. Our "essential" range offers a simple accommodation for a good night's rest in a simple hotel, guesthouse, rest house or hostel.
---
Quote on request | Contact us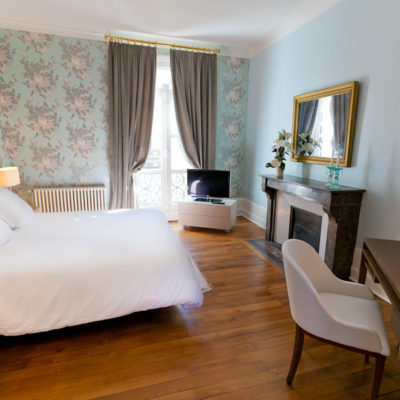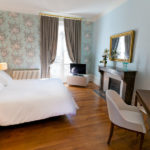 Privilege Range
Opt for total comfort in charming 3 and 4 star hotels which offer all the services you need and a special welcome for you and your bikes.
---
Quote on request | Contact us
Price includes
Accommodation: 3 nights in a Double room
3 breakfasts
1 lunch
3 dinners
Phone assistance 24/7
Application fee
Taxes
The itinerary trackable on the following supports:

Loan of a Bicycle GPS uploaded with full itinerary of the trip
Topo maps
Cycling practical guide including restaurant recommendations for lunch & dinner
Specific services
Jour 2 : Orientation by phone [week-end]
Price does not include
bike rental (see option)
Breakfast on day 1
Les déjeuners (sauf 1)
Dinners not included in "Price includes"
Drinks, visits & other personal expenses
---
Homemade and fully tested itineraries
Routes selected for their cycling and touristic interest entirely tested and away from traffic
Accomodations selected for their hospitality, atmosphere, services and quality meals
A flexible organisation to suit you needs and wishes: You choose the date you want to you leave on! We check the availability of each accomodation to make sure it is possible.
---
Close assistance
One of our guides greets you on your first day. He will hand out all the needed documents for the trip (hotel vouchers, maps of the area,GPS, practical guide), get you settled on your bikes (for rental bikes).
Phone assistance, you can reach the Abicyclette team whenever you need
A Luggage transfer service which respects your hours of rest (we pick them up after 10:00 and deliver them before 16:00)
---
Follow your itinerary anyway you like – modern, practical, traditional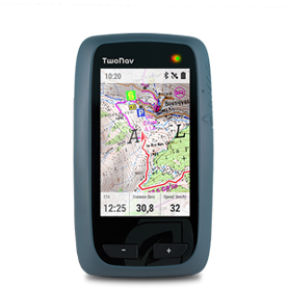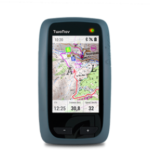 We loan you a GPS so that you can easily follow your itinerary without having to look for your way around (bike support included)
A practical cycling guide with all the useful information (addresses, highlights for the day, topo maps, and touristic information)
---
You can also
---
On our guided tours (for groups on demand), we accompany you every step of the way
One of our state qualified instructor and professional cycling guide accompanies you every step of the way
Full board (all meals covered unless asked otherwise)
A picnic buffet set up for lunch with a wide choice of fresh and local produce
Getting here
Departure city : CLECY
Coming by car
at 3h from PARIS
at 5h45 from BORDEAUX
at 6h from LYON
Coming by train
Flers train station
Caen train station
Coming by plane
Arrival city : CLECY
Coming by car
at 3h from PARIS
at 5h45 from BORDEAUX
at 6h from LYON
Coming by train
Flers train station
Caen train station
Coming by plane
* Abicyclette Voyages accompanies you on demand, including transportation solutions.
Recommended equipment
Bike
• Single, double or triple crankset
• Tires : 2,00 to 2,20 (Tubeless recommended)
• Hard Trail or Full suspension (100mm to 140mm)
• Automatic pedals
• Disc brakes
Clothing and equipment
• Helmet
• Cycling bib shorts
• and/or Shorts
• Jersey
• Undershirt
• Socks
• Thermal jacket
• Rainjacket
• 1 pair of gloves
• 1 pair of cycling shoes
• 1 pair of glasses
• 2 water bottle or Camelbak
• Backpack
Bike maintenance
• Emergency repair kit : 1 or 2 patches
pump, tire levers, chain and quick hitch,
derailleur hanger, multi tool
• Daily use kit: foot pump, cloth,
oil, brakepads, tire
Other
• Suitcase for personal belongings
• Evening clothes
• Fleece
• Set of toiletries
• Mobile phone and charges
• Bike lock