The Velo Francette - from Saumur to La Rochelle
From the Loire Valley to the ocean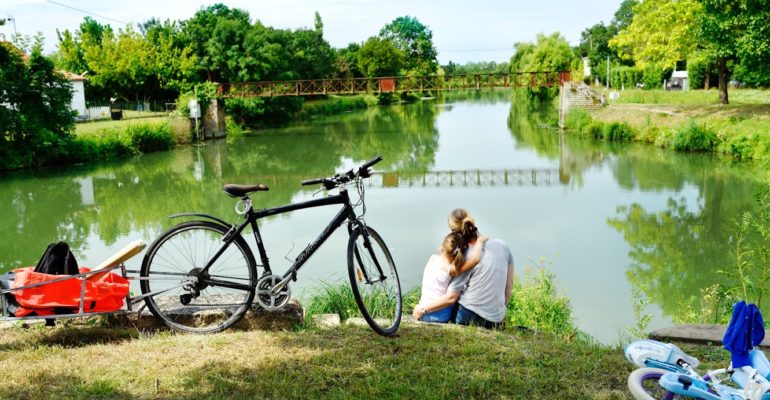 Highlights
A secure route mostly on reserved landes
Saumur and its magnificent castle
Thouars and the castle of the Dukes of Trémolile
Marans, the green Venice, and the Marais Poitevin
The city of La Rochelle and its old port
La Vélo Francette from Saumur to la Rochelle
8 days between the Loire and the Atlantic, to discover the path of the Vélo Francette...
Awarded the best cycling route in 2018, the Vélo Francette is an adventure off the beaten path to discover unknown, wild and bucolic lands. With an exceptionally dense network of greenways, this stretch of the Vélo Francette allows you to discover the regions of Poitou and Charente.
In six stages, you link Saumur, on the banks of the Loire to the city of La Rochelle facing the Atlantic Ocean. Saumur stands out with its admirable medieval castle, overhanging the Loire and the charming city center of Saumur, until you reach La Rochelle, where you discover relatively unknown towns and villages that are not without charm. Thouars, Parthenay or Niort are worth a visit for their well-preserved heritage. Finally, at the end of your trip, the arrival on La Rochelle is a real treat. Take the time to stroll along the old port, gaze at the towers of Saint Nicolas and the Chain that have guarded the entrance of the latter for over 600 years and stroll through the winding streets of the old town.
During your escape on the Vélo Francette, you also discover natural landscapes that make up the route's charm. From the banks of the Loire to the waves of the Atlantic Ocean, the Vélo Francette is intimately linked to water as both rivers and wetlands are ubiquitous throughout the journey. From meander to meander, the Thouet then Sèvre Niortaise pace your pedaling. But above all, the discovery of the Marais Poitevin Regional Park offers a range of green and refreshing landscapes, among the most beautiful of the journey. Nicknamed the Green Venice because of its large number of rivers and canals, this region allows you to cross many wetlands and picturesque villages like Coulon, Arçais and Marans.
Away from the tourist motorways, on the tracks and the cross roads, lies another France of unsuspected charm. From one village to another, along the rivers or through the meadows, the Vélo Francette allows you to discover it …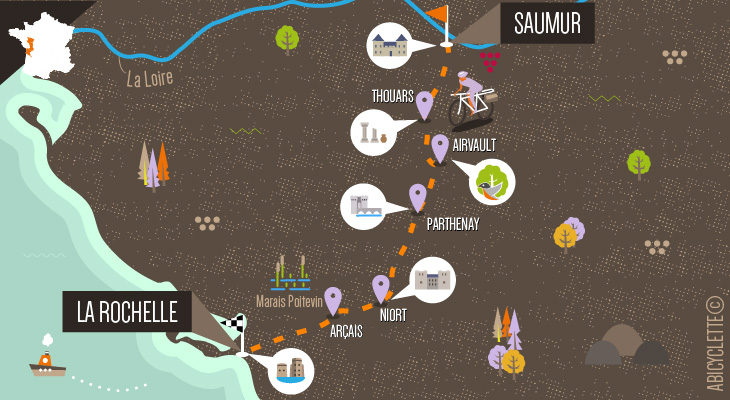 Leisure
SAUMUR
Arrival on Saumur, check-in at your hotel and an orientation meeting with our guide at the end of the day. Enjoy the evening to discover the city.
Briefing Orientation
Before your first ride, we invite you to meet one of our guides, at your place of departure. A time of exchange, a privileged moment to give you our last practical tips, must-see places and experiences, to answer all your questions, take care of your bike fitting to begin your trip.
From SAUMUR to THOUARS
48km
188m
You leave Saumur via a beautiful green path along the Thouet. Then, the Vélo Francette follows rural paths and small roads. Very bucolic! Through villages, fields and vineyards of Saumur, the stage ends at the foot of the last fortified city of Anjou, Montreuil-Bellay, labeled Most Beautiful Detours of France and Small City of Character. From Montreuil-Bellay, after a descent to reach the Thouet, head to Thouars. The bike route stretches peacefully along the river. The Ballastière pond is a nice stop before continuing towards Taizon where the crossing of the old bridge was formerly subjected to the tithe. But already Thouars is emerging on the horizon…
From THOUARS to AIRVAULT
30km
266m
Between Thouars and Airvault, the stage is short but a bit hilly. Untamed, it alternates between small shared roads and portions in reserved lanes including a beautiful greenway in the Soulièvres Park.
From AIRVAULT to PARTHENAY
37km
348m
Very pleasant stage on small roads, Airvault sets the tone with its abbey, halls and underground fountain. The castle and the island town of St-Loup-sur-Thouet will surprise you. The lake of Cébron provides a beautiful space for relaxation, before approaching by the banks of the Thouet and its railway viaduct, the proud medieval city of Parthenay.
From PARTHENAY to NIORT
55km
536m
The Vélo Francette continues its path towards Niort. The country of Gâtine is characterized by a more marked relief, revealing at each turn magnificent points of view on its unspoilt nature and grove. A stage to savor on small country roads. Champdeniers-Saint-Denis is an amazing stop offering services and a small remarkable heritage. The route arrives on the banks of the Sèvre Niortaise near Ternanteuil. It alternates between small roads and farm tracks, and weaves into a meander before settling on the left bank for the arrival at Niort, at the foot of the dungeons.
From NIORT to ARCAIS
39km
109m
You ride your bike towards the village of Vanneau-Irleau. You then go up the Vélo Francette route towards Coulon, the capital of Green Venice and the strong point of the Marais Poitevin. Stroll on the quays along the Sèvre Niortaise and on the port. Stop at the Maison du Marais to discover the history of the Marais and take advantage of the many piers in the village to offer yourself a peaceful boat trip.
From ARCAIS to LA ROCHELLE
55km
77m
The Sèvre niortaise remains the common thread on this stage, only left twice for the Nouveau Béjou canal and the Pomère canal. The course is punctuated by the ballet of spinning skiffs to the discovery of the wet marsh. The arrival in Marans, by the docks, allows to quickly take in this city living to the rhythm of the water. The route runs along the canal from Marans to the sea before arriving in La Rochelle via the Rompsay canal.
LA ROCHELLE
End of your stay after breakfast.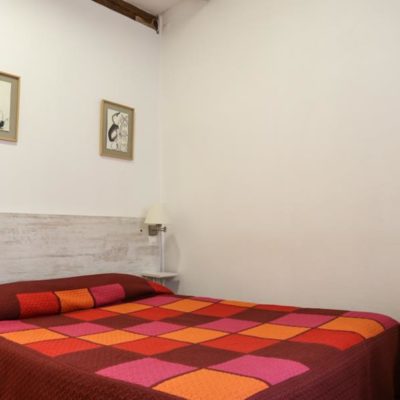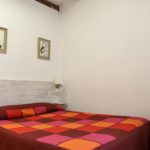 Essential Range
You want to enjoy your itinerary without anything fancy. Our "essential" range offers a simple accommodation for a good night's rest in a simple hotel, guesthouse, rest house or hostel.
---
Starting from 800€/participant in Self Guided option | See detailed prices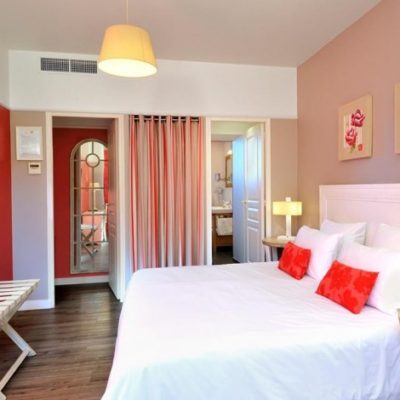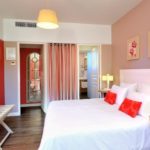 Comfort Range
Our quality standard at Abicyclette. This type of accommodation includes 2 and 3 stars hotels. Depending on the itinerary, you might spend some nights in approved guesthouses. You enjoy a double bedroom with private bathroom and toilet and adapted welcome for you and your bikes.
---
Starting from 910€/participant in Self Guided option | See detailed prices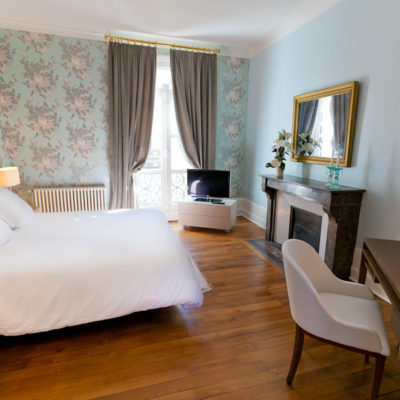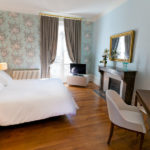 Privilege Range
Opt for total comfort in charming 3 and 4 star hotels which offer all the services you need and a special welcome for you and your bikes.
---
Quote on request | Contact us
Price includes
Accommodation: 7 nights in a double room
7 breakfasts
Luggage transfer
Phone assistance
Application fee
Day 1 : Meeting with our guide in Loire Valley
A personalized greeting with our team at the beginning of the trip to receive your travel documents
Taxes
The itinerary trackable on the following supports:

Loan of a Bicycle GPS uploaded with full itinerary of the trip
Topo maps
Cycling practical guide including restaurant recommendations for lunch & dinner
Price does not include
bike rental (see option)
Breakfast on day 1
Lunches
Dinners not included in "Price includes"
Drinks, visits & other personal expenses
---
Homemade and fully tested itineraries
Routes selected for their cycling and touristic interest entirely tested and away from traffic
Accomodations selected for their hospitality, atmosphere, services and quality meals
A flexible organisation to suit you needs and wishes: You choose the date you want to you leave on! We check the availability of each accomodation to make sure it is possible.
---
Close assistance
One of our guides greets you on your first day. He will hand out all the needed documents for the trip (hotel vouchers, maps of the area,GPS, practical guide), get you settled on your bikes (for rental bikes).
Phone assistance, you can reach the Abicyclette team 7 days a week
A Luggage transfer service from 09:00 and with a delivery before 18:00 (one luggage and one bagback per person maximum)
---
Follow your itinerary anyway you like – modern, practical, traditional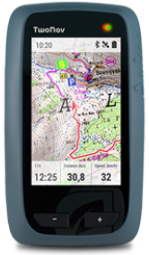 We loan you a GPS so that you can easily follow your itinerary without having to look for your way around (bike support included)/ Twonav Anima hiking GPS /
A practical cycling guide with all the useful information (addresses, highlights for the day and touristic information)
French topo maps of the area (IGN 1/100 000e) to have a global view of your itinerary
---
You can also
---
On our guided tours (for groups on demand), we accompany you every step of the way
One of our state qualified instructor and professional cycling guide accompanies you every step of the way
Full board (all meals covered unless asked otherwise)
A picnic buffet set up for lunch with a wide choice of fresh and local produce
We offer a high-end bike rental service. Our bikes are suited for road and gravel road long-distance cycling. Fully equipped and highly reliable, they are faithful travel companions.
---
Ebike

With an autonomy of almost 120km, cycling has never been so easy!

Supplied equipment per bike

1 helmet
1 back bag 20L (waterproof)
1 front bag 4L with plastic map holder (waterproof)
1 lock
1 repair kit (patches, tube, tire lever)
1 multi tools box
1 pump
1 bike computer
1 bottle

Touring bike

A straight and easy going position

Supplied equipment per bike

1 helmet
1 back bag 20L (waterproof)
1 front bag 4L with plastic map holder (waterproof)
1 lock
1 repair kit (patches, tube, tire lever)
1 multi tools box
1 pump
1 bike computer
1 bottle

Trekking bike

A layed out and dynamic position

Supplied equipment per bike

1 helmet
1 back bag 20L (waterproof)
1 front bag 4L with plastic map holder (waterproof)
1 lock
1 repair kit (patches, tube, tire lever)
1 multi tools box
1 pump
1 bike computer
1 bottle

Children Bike

20″ or 24″ bike
Getting here
Departure city : SAUMUR
Coming by car
at 3h15 from PARIS
at 3h30 from BORDEAUX
at 5h from LYON
Parking
Parking du Chardonnet – SAUMUR
Parking Gare de Saumur – SAUMUR
Coming by train
Saumur train station - 2h30 from Paris
Coming by plane
Arrival city : LA ROCHELLE
Coming by car
at 4h45 from PARIS
at 2h from BORDEAUX
at 6h from LYON
Coming by train
La Rochelle train station - 3h15 from Paris
Coming by plane
* Abicyclette Voyages accompanies you on demand, including transportation solutions.
How to get back to the starting point
By train from La Rochelle to Saumur in 3h05
Return by car in 2h30 to your starting point ?
Private shuttle: see detailed fares or contact us
Recommended equipment
Bike
Trekking or hybrid bike
21 to 30 speeds
26 or 28 inch (700) wheels
Clothing and equipment
Helmet (included with the rental)
Clothing suitable for cycling
Warm jacket (eg fleece)
Rain proof jacket
1 pair of sunglasses
1 pair of cycling shoes
1 small backpack or panniers
1 or 2 water flasks (included with the rental)
1 lock (included with the rental)
Our reccomendation for optimal comfort:

1 pair of gloves
1 special pair of pants (shammy leather)
1 night see fluorescent vest
Bike maintenance
Emergency repair kit: 2 or 3 tubes, patches, pump, tire levers, multi-tools
Daily use kit: cloth, brake pads, oil
Other
Suitcase for transporting personal effects in luggage transfers (limited to one per person when possible)
Change of clothes for the evening
Warm jacket for the evenings
Set of toiletries
Mobile phone and charger