Loire Valley cycle route #2 - Orléans to Tours
Passing by Chambord, Blois, Amboise and Chenonceaux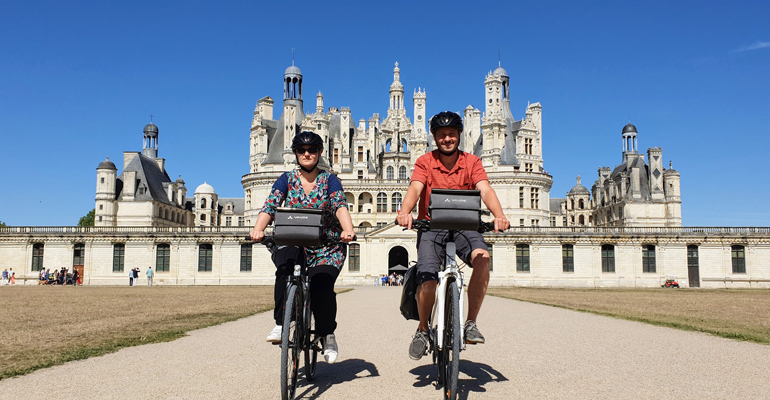 Highlights
The greatest castles in Europe: Chambord, Chenonceaux, Chaumont sur Loire
Beautiful towns of Blois, Amboise, Tours
A rich heritage of villages along the river, bridges and old houses
The Loire by bike starting from Orleans to Tours
Discover Chambord, Blois, Chaumont sur Loire, Amboise, Chenonceaux along the Loire à vélo itinerary.
You ride from Orléans to Tours, the two largest cities of the Loire Valley. Both with a flourishing past they are less than one hour away from Paris by train! This flat and leisurly itinerary takes you along the Loire and its tributaries. You ride West through the unmissable sites of the region. A calm and serene journey full of discoveries.
In the shade of century-old forests, explore the majestic Chambord castle and its 282 chimneys, the Clos Lucé home to Leonardo da Vinci and his avant-garde inventions, Montlouis and Amboise the greatest vineyards in Touraine. Marvel at the gardens in Chaumont sur Loire, take a day off to explore Amboise or visit Chenonceau and its exuberant castle straddling the Cher river.
There are endless possibilities for gourmet lovers: a wine tasting in one of the Tuffeau's wonderful cellars, a bucolic picnic on one of the Loire many small beaches, a visit to the Max Vauché chocolate factory of or in the new pastry shop on the place of Montlouis with taste treasures well guarded before ending with a good plate of rillettes, crickets and other pork in the Guinguette de Tours.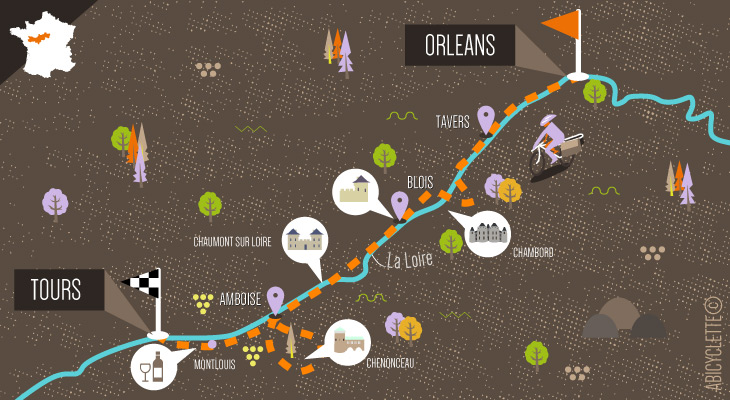 Leisure
ORLEANS
Arrival on your own and check in to your hotel. Orientation with our guide today. Take time to explore Orleans and the banks of the Loire river.
Briefing Orientation
Before your first ride, we invite you to meet one of our guides, at your place of departure. A time of exchange, a privileged moment to give you our last practical tips, must-see places and experiences, to answer all your questions, take care of your bike fitting to begin your trip.
From ORLEANS to BEAUGENCY
33km
46m
You start by crossing the Loire to reach the banks of one of its tributaries: the Loiret. Around the confluence you ride through a rich agricultural plain. On the riverbanks, you reach Meung-sur-Loire and Beaugency. Enjoy these 2 beautiful villages and their medieval castle. Tavers is right behind!
From BEAUGENCY to BLOIS
50km
111m
Riding along the Loire river, you reach Blois. The route takes you on a beautiful bike path between the Chambord national hunting reserve and the river. When you reach Chambord, its gigantisme is always a surprise. Take interest in its architecture. It exudes both a reassuring and impressive light. Even though the visit is optional, you don't want to miss this Renaissance jewel.
From BLOIS to AMBOISE
44km
174m
You ride along a river of a quiet strength with a relaxing effect. It shows the way to go. You first stop in Chaumont sur Loire for its fifteenth century castle and gardens. Every year, the gardens of Chaumont sur Loire are renewed and propose a new theme. A must visit of the region, you can also stay for a very nice lunch break. You discover more and more vines to Amboise. You enter the vineyards of Touraine and, on the banks of the Loire, you can see the first cellars and troglodyte houses.
FROM AMBOISE, CHENONCEAUX LOOP
37km
217m
You leave the Loire riverbanks and head toward the south. Welcome in Touraine! Luxuriant, abundant and spiritual this is the land of Rabelais and Balzac Courier. In this Eden of fine food, let yourself be tempted by local dishes and spirits … In Chenonceaux, take time to enjoy its famous castle (the same name without an X). Built in 1513, it is one of the most beautiful of the Loire Valley.
For a few more km

61km

318m

After your visit to the castle of Chenonceau, enjoy a few more kilometers on your route to reach the medieval city of Montrichard. A small beach is laid out in the summer if you want to go for a swim. Return to Amboise by small country roads.
From AMBOISE to TOURS
28km
125m
You leave Amboise by its hillsides. Take the opportunity to taste a few Touraine wines, or simply learn more about the wine making. This day leads you to the old city of Tours, capital of the Loire castles. Take time to discover the fifteenth century wooden houses still present here; they share beautiful bits of history…
For a few more km

50km

295m

In this version, you can compare the vineyards of Montlouis and Vouvray. After the vineyards of Montlouis, you cross the Loire to reach Vouvray and the Château of Jallanges. Ride along the Loire on the Vouvray side to reach Tours.
TOURS
End of stay after breakfast.
You make the most of your morning in Tours to visit the CCCOD contemporary art creation center or the museum of Compagnonnage. Or simply relax at the guinguette de Tours, a bar on the banks of the Loire, a popular place for Tourangeaux. Finally, make a small detour to the Halles market or the flower market on Boulevard Béranger.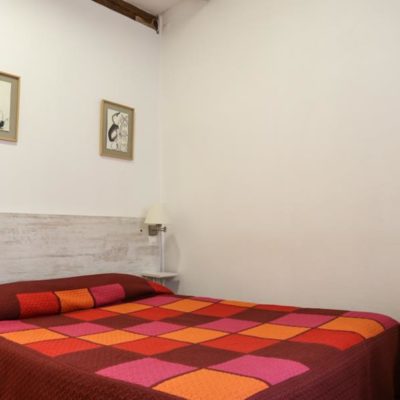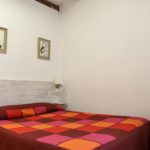 Essential Range
You want to enjoy your itinerary without anything fancy. Our "essential" range offers a simple accommodation for a good night's rest in a simple hotel, guesthouse, rest house or hostel.
---
Starting from 710€/participant in Self Guided option | See detailed prices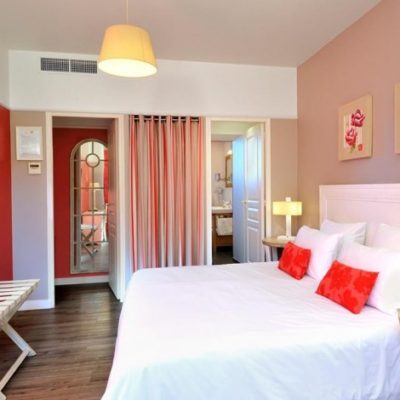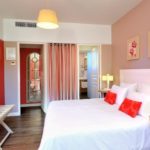 Comfort Range
Our quality standard at Abicyclette. This type of accommodation includes 2 and 3 stars hotels. Depending on the itinerary, you might spend some nights in approved guesthouses. You enjoy a double bedroom with private bathroom and toilet and adapted welcome for you and your bikes.
---
Starting from 850€/participant in Self Guided option | See detailed prices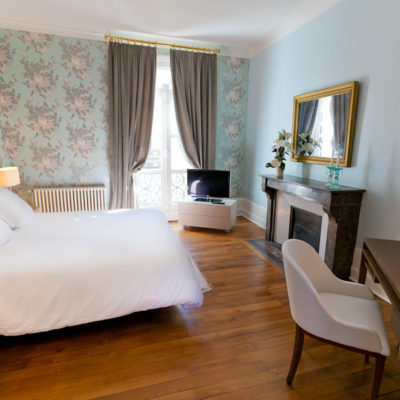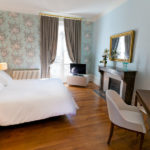 Privilege Range
Opt for total comfort in charming 3 and 4 star hotels which offer all the services you need and a special welcome for you and your bikes.
---
Starting from 1185€/participant in Self Guided option | See detailed prices
Price includes
Accommodation: 6 nights in a Double room
6 breakfasts
Luggage transfer
Phone assistance 24/7
Application fee
A personalized greeting with our team at the beginning of the trip to receive your travel documents
Taxes
The itinerary trackable on the following supports:

Loan of a Bicycle GPS uploaded with full itinerary of the trip
Topo maps
Cycling practical guide including restaurant recommendations for lunch & dinner
Specific services
Day 1 : Meeting with our guide in Loire Valley
Price does not include
bike rental (see option)
Breakfast on day 1
Lunches
Dinners not included in "Price includes"
Drinks, visits & other personal expenses
---
Homemade and fully tested itineraries
Routes selected for their cycling and touristic interest entirely tested and away from traffic
Accomodations selected for their hospitality, atmosphere, services and quality meals
A flexible organisation to suit you needs and wishes: You choose the date you want to you leave on! We check the availability of each accomodation to make sure it is possible.
---
Close assistance
One of our guides greets you on your first day. He will hand out all the needed documents for the trip (hotel vouchers, maps of the area,GPS, practical guide), get you settled on your bikes (for rental bikes).
Phone assistance, you can reach the Abicyclette team whenever you need
A Luggage transfer service which respects your hours of rest (we pick them up after 10:00 and deliver them before 16:00)
---
Follow your itinerary anyway you like – modern, practical, traditional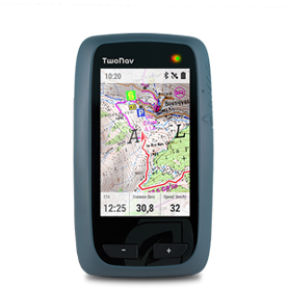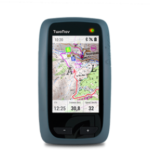 We loan you a GPS so that you can easily follow your itinerary without having to look for your way around (bike support included)
A practical cycling guide with all the useful information (addresses, highlights for the day, topo maps, and touristic information)
---
You can also
---
On our guided tours (for groups on demand), we accompany you every step of the way
One of our state qualified instructor and professional cycling guide accompanies you every step of the way
Full board (all meals covered unless asked otherwise)
A picnic buffet set up for lunch with a wide choice of fresh and local produce
We offer a high-end bike rental service. Our bikes are suited for road and gravel road long-distance cycling. Fully equipped and highly reliable, they are faithful travel companions.
---
Trekking bike

A layed out and dynamic position

Supplied equipment per bike

1 helmet
1 back bag 20L (waterproof)
1 front bag 4L with plastic map holder (waterproof)
1 lock
1 repair kit (patches, tube, tire lever)
1 multi tools box
1 pump
1 bike computer
1 bottle

Touring bike

A straight and easy going position

Supplied equipment per bike

1 helmet
1 back bag 20L (waterproof)
1 front bag 4L with plastic map holder (waterproof)
1 lock
1 repair kit (patches, tube, tire lever)
1 multi tools box
1 pump
1 bike computer
1 bottle

Ebike

With an autonomy of almost 120km, cycling has never been so easy!

Supplied equipment per bike

1 helmet
1 back bag 20L (waterproof)
1 front bag 4L with plastic map holder (waterproof)
1 lock
1 repair kit (patches, tube, tire lever)
1 multi tools box
1 pump
1 bike computer
1 bottle

Children Bike

20″ or 24″ bike

Bike trailer
Getting here
Departure city : ORLEANS
Coming by car
at 1h45 from PARIS
at 4h30 from BORDEAUX
at 4h15 from LYON
Parking
Parking Cathédrale – ORLEANS
Parking Cheval Rouge – ORLEANS
Parking Carmes – ORLEANS
Coming by train
Orléans train station - 1h30 from Paris
Coming by plane
Orléans airport
Paris Charles de Gaulle airport
Arrival city : TOURS
Coming by car
at 2h30 from PARIS
at 3h30 from BORDEAUX
at 4h30 from LYON
Parking
Interparking Palais Jaurès – TOURS
Parking Champ Girault – TOURS
Parking Vinci Gare – TOURS
Coming by train
Tours train station - 1h30 from Paris
Saint Pierre des Corps train station - 1h from Paris
Coming by plane
* Abicyclette Voyages accompanies you on demand, including transportation solutions.
How to get back to the starting point
By train from Tours to Orléans in 1h05 (hotline)
Return by car in 1h15 to your starting point ?
Private shuttle: see detailed fares or contact us
Recommended equipment
Bike
Trekking or hybrid bike
21 to 30 speeds
26 or 28 inch (700) wheels
Clothing and equipment
Helmet (included with the rental)
Clothing suitable for cycling
Warm jacket (eg fleece)
Rain proof jacket
1 pair of sunglasses
1 pair of cycling shoes
1 small backpack or panniers
1 or 2 water flasks (included with the rental)
1 lock (included with the rental)
Our reccomendation for optimal comfort:

1 pair of gloves
1 special pair of pants (shammy leather)
1 night see fluorescent vest
Bike maintenance
Emergency repair kit: 2 or 3 tubes, patches, pump, tire levers, multi-tools
Daily use kit: cloth, brake pads, oil
Other
Suitcase for transporting personal effects in luggage transfers (limited to one per person when possible)
Change of clothes for the evening
Warm jacket for the evenings
Set of toiletries
Mobile phone and charger