Weekend on the Vendée Islands
Noirmoutier and Ile d'Yeu by bike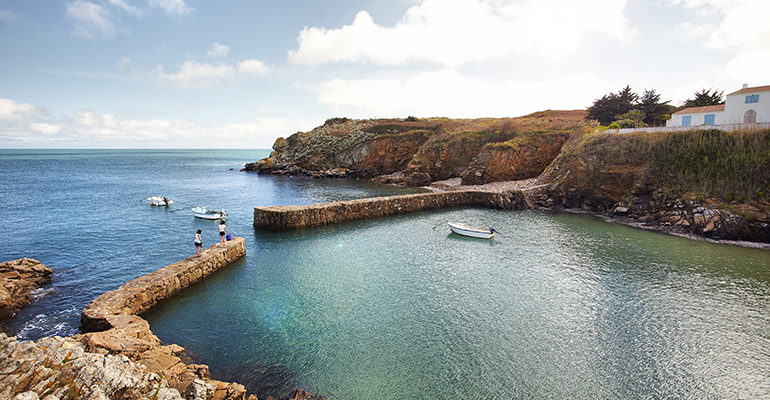 Highlights
Noirmoutier, its cycle paths, its marshes and its beaches ...
The cruise between Fromentine and the island of Yeu
The island of Yeu: wild, exotic, relaxing
Flat courses, accessible to all
The Vendée Island
Cycling between Noirmoutier and Ile d'Yeu, a bike ride that will please couples and families!
With your family, loved one, or friends, this weekend bike trip invites you to discover the multiple charms of the Vendée islands. Accessible and ideal to initiate oneself in bike-touring, this weekend bike trip is reminiscent of summer vacations. One can imagine the cycle tracks on the seafront, the sandy beaches, swimming after the cycling stages, the scent of pine trees, the glowing sunsets over the Atlantic and of course the generous plates of fish and seafood ​​to regain strength. Restful and exotic, this bike trip in Vendée brings together all the ingredients for a successful active and fun weekend.
Throughout your island adventure, the ocean is omnipresent. Faithful traveling companion, you have the leisure to contemplate it every day during your island getaway. The boat crossings between Fromentine and the Ile d'Yeu are an additional opportunity to observe the immensity of the Atlantic Ocean.
On the island of Noirmoutier, you explore hospitable seaside landscapes where it is pleasant to progress by bicycle. The long sandy beaches, the enchanting dunes, the pine forests and the salt marshes are the playground for your rides on the many cycle paths of the island. In the typical villages of the island, the relaxed and cheerful atmosphere invites you to relax and let go.
Located further offshore, the Ile d'Yeu reveals a very distinct face of Noirmoutier. On Yeu, the coast is more rocky, more tormented, and more untamed too. Its jagged wild coast recalls the Celtic lands of Brittany or Ireland. Nestled between the cliffs and bathed in turquoise water, the Soux cove offers one of the most sumptuous landscapes on the island.
Please note: depending on the tides, the boat timetables for the Isle of Yeu vary widely. Depending on the dates of your stay, we adapt the route to respect the crossing times.
Discover all of our cycling trips along the Atlantic Coast.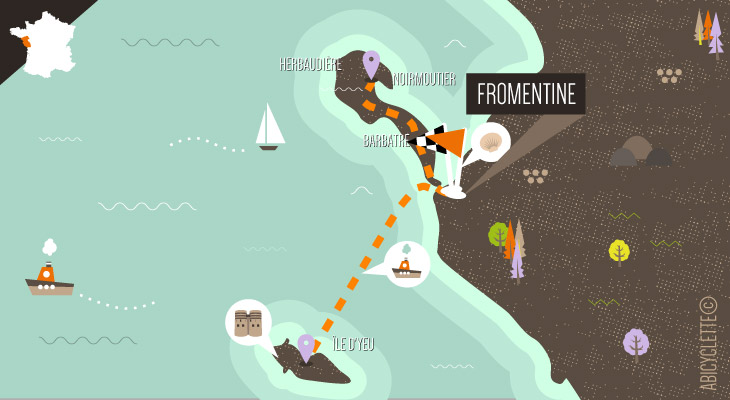 Easy
From FROMENTINE to ILE D'YEU
27km
14m
From the small seaside resort of Fromentine, you embark for the island of Yeu. A beautiful loop takes you around the island. By bike, you discover its untamed coast. Rocky and interspersed with heavenly coves, Yeu Island has the arguments to seduce you. Night on the Ile d'Yeu in Port Joinville.
Boat crossing from Fromentine to Ile d'Yeu
By boat, you leave Fromentine in the direction of Port Joinville on the island of Yeu. This cruise is an opportunity to take another look at the Vendée coast and the islands that you discover by bike. The journey takes approximately 1 hour. Take the time to daydream while contemplating the immensity of the ocean. It's not uncommon to see dolphins. Enough to spice up this pretty sea trip.
Gradually, the Ile d'Yeu takes shape. It is on this island with the untamed and indented coast that you continue your adventure by bike. Welcome to Port Joinville and enjoy your stay on the Ile d'Yeu!
From ILE D'YEU to NOIRMOUTIER EN L'ILE
30km
60m
After a crossing to return to the mainland, you get on the bikes towards Noirmoutier. The bridge built in 1971, allows you to access to this island with white houses and blue shutters. Previously Noirmoutier was only accessibleby the Gois, a submersible road which can only be taken at low tide.
Attention: according to the tides, the schedules of the boats are very variable. Depending on the dates of your stay, we adapt the route to take into account the crossing times.
For a few more km

43km

80m
From NOIRMOUTIER EN L'ILE to FROMENTINE
32km
Between the marshes and the sea your route passes by the oyster beds and crosses some charming ports. It's the opportunity to discover the oyster crafts and taste the fruit of their work! In the afternoon, you discover the shores of the island of Noirmoutier. A beautiful bike path makes the center of the island easy to reach by bike.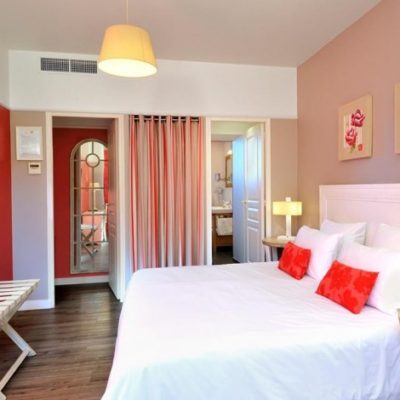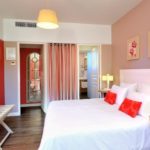 Comfort Range
Our quality standard at Abicyclette. This type of accommodation includes 2 and 3 stars hotels. Depending on the itinerary, you might spend some nights in approved guesthouses. You enjoy a double bedroom with private bathroom and toilet and adapted welcome for you and your bikes.
---
Starting from 295€/participant in Self Guided option | See detailed prices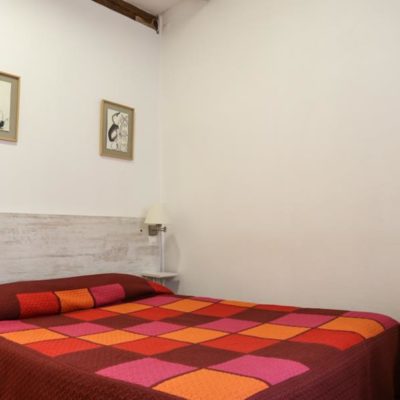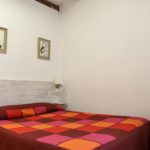 Essential Range
You want to enjoy your itinerary without anything fancy. Our "essential" range offers a simple accommodation for a good night's rest in a simple hotel, guesthouse, rest house or hostel.
---
Quote on request | Contact us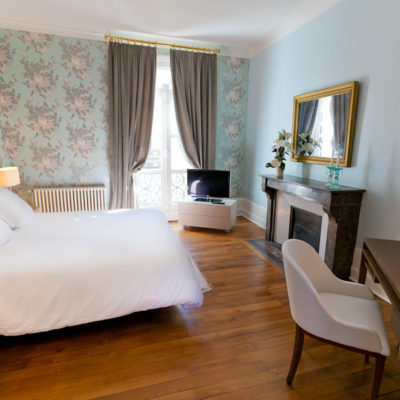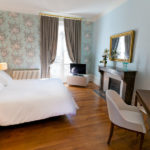 Privilege Range
Opt for total comfort in charming 3 and 4 star hotels which offer all the services you need and a special welcome for you and your bikes.
---
Quote on request | Contact us
Price includes
Accommodation: 2 nights in a double room
2 breakfasts
Luggage transfer
Phone assistance
Application fee
Day 1 : Orientation by phone [week-end]
Day 1 : Traversée maritime - FROMENTINE - ILE D'YEU
Day 2 : Traversée maritime - ILE D'YEU - FROMENTINE
Return Boat transfer between Fromentine and Ile d'Yeu
Boat fare for your bikes
Taxes
The itinerary trackable on the following supports:

Loan of a Bicycle GPS uploaded with full itinerary of the trip
Topo maps
Cycling practical guide including restaurant recommendations for lunch & dinner
Price does not include
bike rental (see option)
Breakfast on day 1
Lunches
Dinners not included in "Price includes"
Drinks, visits & other personal expenses
Repairs, spareparts and mileage allowance
---
"Homemade" tours created and tested for you: :
Routes chosen by Abicyclette Voyages 

for their touristic and cycling interest, fully tested, safe from traffic

Accommodations have been visited

beforehand and are proposed for the quality of their reception, atmosphere, services and gastronomy

Great fl exibility for the organization

of your tour which adapts to your needs and your desires: you leave on the date you wish! We check the availability of accommodations and to ensure your departure.
An assistance close at hand :
7/7 assistance

from Abicyclette Voyages

The possibility of subscribing to a cancellation & multi-risk insurance covering you in case of  problems or mishaps
Modern and efficient route tracking: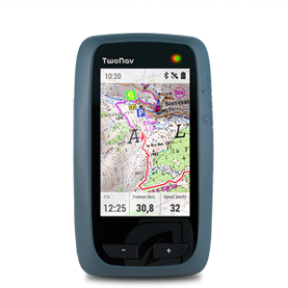 We provide a GPS

to follow the route without ever having to look for directions (bike mount provided)

A logbook

to find all useful addresses and tourist information
---
High-end bike rental

for true comfort and riding pleasure, with the reliability needed for a long bike trip
We offer a high-end bike rental service. Our bikes are suited for road and gravel road long-distance cycling. Fully equipped and highly reliable, they are faithful travel companions.
---
Ebike

Supplied equipment per bike

– 2 VAUDE waterproof rear bags of 28L each,
– 1 6L VAUDE handlebar bag with card holder,
– 1 helmet
– 1 lock
– 1 pump
– 1 repair kit with puncture-proof bomb

Touring bike

durable, comfortable, light, with a suspension fork, they are suitable for roaming.

Supplied equipment per bike

– 2 VAUDE waterproof rear bags of 28L each,
– 1 6L VAUDE handlebar bag with card holder,
– 1 helmet
– 1 lock
– 1 pump
– 1 repair kit with puncture-proof bomb

Children bike

Children's trailer
Getting here
Meeting point
Noirmoutier-en-l'île, Vendée (85)
Noirmoutier-en-l'île by car¹
From Rennes on the N137 (190km 2H30)
From Paris on ther A11 (470km 5H00)
From Lyon on the A71 et l'A85 (765km 7h30)
From Bordeaux  on the A10 (400km 4H00)
¹To ease your trip, we can with your consent, exchange your contact information with other participants to promote carpooling.
Noirmoutier-en-l'île by train²
TGV station in Nantes, then transfer by bus
TER station in  Saint-Gilles Croix de Vie.
Noirmoutier-en-l'île by plane²
Airport in Nantes
²Transport to your meeting point can be included as an option.
Recommended equipment
Bike
Trekking or hybrid bike
21 to 30 speeds
26 or 28 inch (700) wheels
Clothing and equipment
Helmet (included with the rental)
Clothing suitable for cycling
Warm jacket (eg fleece)
Rain proof jacket
1 pair of sunglasses
1 pair of cycling shoes
1 small backpack or panniers
1 or 2 water flasks (included with the rental)
1 lock (included with the rental)
Our reccomendation for optimal comfort:

1 pair of gloves
1 special pair of pants (shammy leather)
1 night see fluorescent vest
Bike maintenance
Emergency repair kit: 2 or 3 tubes, patches, pump, tire levers, multi-tools
Daily use kit: cloth, brake pads, oil
Other
Suitcase (for transporting personal effects in luggage transfers)
Change of clothes for the evening
Warm jacket for the evenings
Set of toiletries
Mobile phone and charger