Cycling trip from Bordeaux to the Dordogne
From Bordeaux, a cycling tour through the vineyards and along the Dordogne and Lot valleys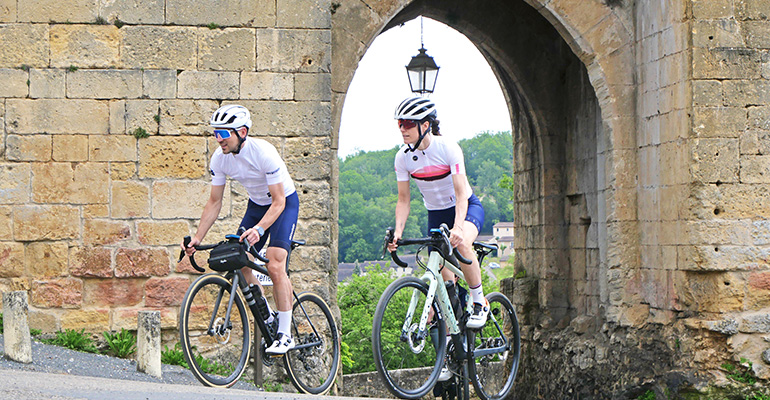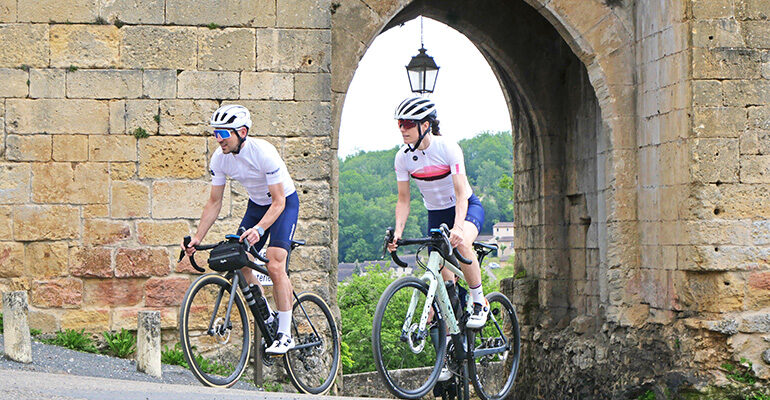 Highlights
Saint-Emilion, listed as World Heritage by UNESCO
The castles of the Dordogne valley
Sarlat, a real architectural gem
Rocamadour, sacred city on its rocky outcrop
The picture perfect landscapes of the Lot valley
Local gastronomy, the cradle of French cuisine
Cycling trip to discover the Bordeaux region, the villages of Périgord and the Lot valley
This cycling getaway from Bordeaux to the Dordogne and Lot valley invites you to discover the spectacular and authentic landscapes of one of the most beautiful regions of France.
During this sports odyssey, you progress on small winding roads and enjoy breathtaking panoramas, old stones gilded by the sun and many historical curiosities of the region (medieval castles, prehistoric caves). The roads of Bordeaux, Dordogne and Quercy are hilly. Indeed, you may be surprised by the daily elevation changes. This cycling trip requires a little preparation for some repeated effort.
Leaving from Bordeaux, the wine capital, you will explore the vineyards that make the region famous: the grands crus of Bordeaux and Saint-Emilion. Do not forget to bring a bottle in your musette in case of cravings!
Then, it's the Périgord Noir's turn to welcome you … welcome to the Dordogne! This territory takes its name from its immense forests of dark colors. After the softness of the Bordeaux relief, the small roads of Dordogne, dotted with steep and bucking passages, put your calves to the test. Climbers or punchers can finally express themselves. The stage between Sainte-Radegonde and Les Eyzies-de-Tayac-Sireuil with 1,300 meters of elevation gain illustrates the hard going character of the Dordogne. Along the river, hilltop castles, fortified towns and of course the caves tell the story of the place.
The Lot region draws its character from its plateaus cut by its rivers; Lot of course, but also Dordogne, Vézère and Célé. It is interspersed with great sites and some of the most beautiful villages in France such as Rocamadour, Cahors, Figeac or even Saint-Cirq-Lapopie … Man and nature have left their mark on the territory. By bike, the naturalness and authenticity of Lot and Quercy are revealed under your wheels.
Land of gastronomy, take the time to taste the local specialties. This cycling holiday also awakens your taste buds with truffles, foie gras, lamb, Quercy melon or even Bordeaux, Bergerac and Cahors wines to name a few. A rich gastronomy that promises gourmet and tasty provisions.
Expert or
Aventure
BORDEAUX
Arrive to Bordeaux on your own.
Briefing Orientation
Before your first ride, we invite you to meet one of our guides, at your place of departure. A time of exchange, a privileged moment to give you our last practical tips, must-see places and experiences, to answer all your questions, take care of your bike fitting to begin your trip.
From BORDEAUX to SAINTE-RADEGONDE
109km
861m
You leave Bordeaux by following a bicycle path. Rather rolling, this start of the stage allows you to warm up. You continue your journey through the vineyards to Saint Emilion, a Cultural World Heritage Site, with its Roman churches and ruins along the narrow alleys.
Then, on the slightly sinuous small roads, between the vineyards and the prestigious castles, you leave Saint-Emilion to peacefully reach the edges of the Dordogne and Sainte Radegonde.
From SAINTE-RADEGONDE to LES EYZIES DE TAYAC
110km
1439m
You leave the terroirs of the Bordeaux appellation to join the AOP Monbazillac, the pride of the region. This white wine either liquoreux (very sweet) or moelleux (slightly sweet), goes wonderfully with aperitif, parsley cheeses and foie gras. You will find it on your table this evening without a doubt!
Leaving Bordeaux for the Dordogne, the relief changes. The first slopes follow one another and force you to change gears. You flow in these fresh landscapes, crossing authentic Périgord villages huddled around their often fortified steeples. Then, you arrive on the cingles. This is the name we give to the meanders of the Dordogne. The course becomes even more challenging. The steep paths follow one another and burn the thighs. You are rewarded with grandiose views. Your day ends at Eyzies-de-Tayac, a major prehistoric site.
From LES EYZIES DE TAYAC to ROCAMADOUR, DES EYZIES DE TAYAC A ROCAMADOUR
82km
1414m
The first part of the stage up to the Eyrignac gardens is very steep. Be ready from the first kilometers. Along the way, you pass the Chateau de Commarque before reaching the famous gardens. Many interesting stops along the way. A true green jewel of the Périgord Noir, the Eyrignac gardens are sumptuous. Then, pretty villages with slate roofs, Souillac, a pretty town with old well-preserved buildings. After Souillac, you find the Dordogne. The road follows along the river before climbing a hill. It's a steep climb but what a beautiful panorama as a reward.
You then reach Rocamadour. This vertical village, built in successive steps above the cliff, hangs 150 meters above the Alzou canyon. Suffice to say that the last climb is selective. So among your comrades, who will win the prestigious Rocamadour sign?
For a few more km

122km

1839m

After the Lacave cave, you follow the Dordogne and discover the villages of Carennac, Loubressac and Autoire.
From ROCAMADOUR to SAINT CIRQ LAPOPIE
110km
1123m
A beautiful, hilly stage to discover the Causses du Quercy Regional Natural Park. With 111 kilometers and 1350 meters of elevation gain, this is a menu for the tough.
Today, you leave the banks of the Alzou to reach those of the Lot at Saint Cirq Lapopie.
On the way, you cross the Causse de Gramat, the most important of the Quercy Causses. The greatest wealth of this fascinating territory lies in its numerous stone treasures. Barns, caselles (dry stone huts), low walls, wells, washhouses, crosses, dolmens and menhirs, the landscape is interspersed by this priceless and emblematic small heritage. You arrive in the magnificent town of Figeac at the edge of the Lot valley which you follow up to St Cirq Lapopie.
Hanging on a cliff 100 meters above the Lot, Saint-Cirq Lapopie is one of the major sites in the Lot valley. This medieval village, with no less than 13 historic monuments, is one of the most beautiful villages in France.
From SAINT CIRQ LAPOPIE to GOURDON
86km
692m
From the medieval city of Saint-Cirq Lapopie, you reach the Célé valley. With the exception of a large hill midway through, you arrive without difficulty in Cahors, the capital of the Lot, which combines a southern atmosphere, historical wealth and gourmet pleasures!
After a few kilometers along the Lot, you head north, signing your return to Périgord. The course gets tougher. The climbs are linked as are the descents. It is on these roller coasters that you reach Gourdon. This small town has kept a strong medieval identity. Here, everything invites you to take a leap in history, especially on the occasion of the medieval festivals which resound, at the beginning of August, with the sound of swords and some songs of troubadours.
From GOURDON to SARLAT LA CANEDA
72km
1072m
This stage between Gourdon and Sarlat offers a fabulous playground. On a course in a once again hilly topography, you reach the banks of the Dordogne. From the perched medieval city of Domme, the route follows the Dordogne. You go to Roque Gageac then to Beynac, two villages built on the hillside. After the magnificent Milandes castle, the road rises again in the direction of Sarlat.
For a few more km

91km

1430m

Before reaching Sarlat, you make a detour through Belvès, classified as one of the most beautiful village in France.
SARLAT LA CANEDA
End of the stay after your breakfast. Have a safe trip back !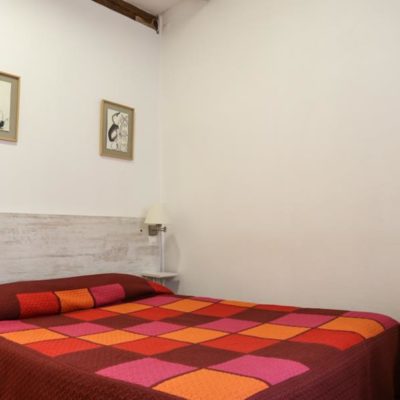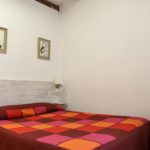 Essential Range
You want to enjoy your itinerary without anything fancy. Our "essential" range offers a simple accommodation for a good night's rest in a simple hotel, guesthouse, rest house or hostel.
---
Starting from 1290€/participant in Self Guided option | See detailed prices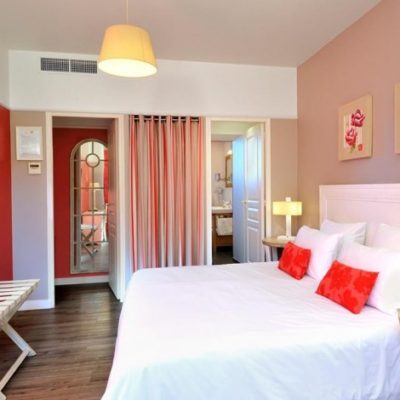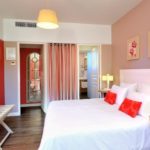 Comfort Range
Our quality standard at Abicyclette. This type of accommodation includes 2 and 3 stars hotels. Depending on the itinerary, you might spend some nights in approved guesthouses. You enjoy a double bedroom with private bathroom and toilet and adapted welcome for you and your bikes.
---
Starting from 1410€/participant in Self Guided option | See detailed prices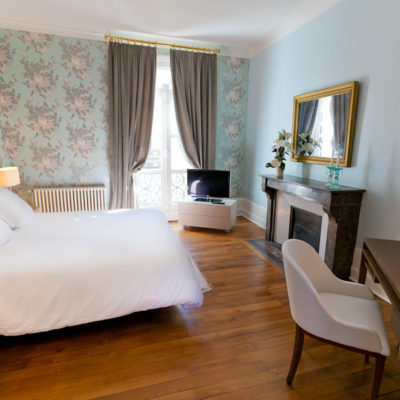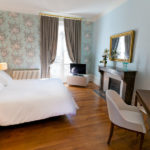 Privilege Range
Opt for total comfort in charming 3 and 4 star hotels which offer all the services you need and a special welcome for you and your bikes.
---
Quote on request | Contact us
Price includes
Accommodation: 7 nights in a Double room
7 breakfasts
1 dinner
Luggage transfer
Phone assistance 24/7
Access to our exclusive travel application to follow your route, inform you about places of interest, restaurants, facilitate your assistance in case of emergency, find all your travel documents and our practical advice.
Application fee
A personalized greeting with our team at the beginning of the trip to receive your travel documents
Taxes
The itinerary trackable on the following supports:

Loan of a Bicycle GPS uploaded with full itinerary of the trip
Cycling practical guide including restaurant recommendations for lunch & dinner
Specific services
Price does not include
bike rental (see option)
Breakfast on day 1
Lunches
Dinners not included in "Price includes"
Drinks, visits & other personal expenses
---
Homemade and fully tested itineraries
Routes selected for their cycling and touristic interest entirely tested and away from traffic
Accomodations selected for their hospitality, atmosphere, services and quality meals
A flexible organisation to suit you needs and wishes: You choose the date you want to you leave on! We check the availability of each accomodation to make sure it is possible.
---
Close assistance
One of our guides greets you on your first day. He will hand out all the needed documents for the trip (hotel vouchers, maps of the area,GPS, practical guide), get you settled on your bikes (for rental bikes).
Phone assistance, you can reach the Abicyclette team whenever you need
A Luggage transfer service which respects your hours of rest (we pick them up after 10:00 and deliver them before 16:00)
---
Follow your itinerary anyway you like – modern, practical, traditional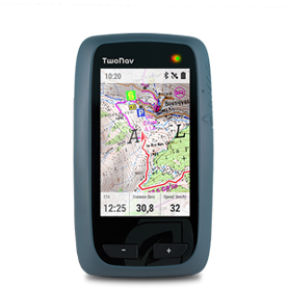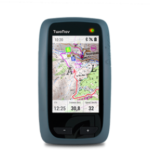 We loan you a GPS so that you can easily follow your itinerary without having to look for your way around (bike support included)
A practical cycling guide with all the useful information (addresses, highlights for the day, topo maps, and touristic information)
---
You can also
---
On our guided tours (for groups on demand), we accompany you every step of the way
One of our state qualified instructor and professional cycling guide accompanies you every step of the way
Full board (all meals covered unless asked otherwise)
A picnic buffet set up for lunch with a wide choice of fresh and local produce
We offer a high-end bike rental service. Our bikes are suited for road and gravel road long-distance cycling. Fully equipped and highly reliable, they are faithful travel companions.
---
Road bikes [O2CYCLES]

These racing bikes will allow you to glide through the sumptuous landscapes of the Southwest thanks to their compact 11v Shimano Ultegra group and their carbon frame.

Supplied equipment per bike
Getting here
Departure city : BORDEAUX
Coming by car
at 5h45 from PARIS
at 3h30 from NANTES
at 5h30 from LYON
Parking*
Parking Paludate – BORDEAUX
Parking Gare Saint Jean – BORDEAUX
Parking Grands Hommes – BORDEAUX
Parking Gambetta – BORDEAUX
Q-Park Clémenceau Auditorium – BORDEAUX
Coming by train
Bordeaux train station - 2h15 from Paris
Coming by plane
Arrival city : SARLAT LA CANEDA
Coming by car
at 5h30 from PARIS
at 2h15 from BORDEAUX
at 4h15 from LYON
Coming by train
Sarlat train station - 4h45 from Paris
Coming by plane
* Abicyclette Voyages accompanies you on demand, including transportation solutions.
How to get back to the starting point
By train from Sarlat to Bordeaux in 2H20 (hotline)
Return by car in 2h30 to your starting point ?
Private shuttle: see detailed fares or contact us
Recommended equipment
Bike
Roadbike, 25/28 tires, chain ring compact or triple, 10/28 to 12/32 cassette 

Automatic pedals
Clothing and equipment
Helmet

Cycling Bib shorts : 2 min.

1 pair of Legs Warmer

1 pair of Arms Warmer

Short sleeve jerseys

Long sleeve jerseys

Base layer (short or long) (merino or synthetic)

Sport socks

Thermal jacket

Wind Jacket

Rain proof jacket

1 or 2 pairs of gloves

1 pair of cycling shoes

1 pair of sunglasses

2 cycling bottles (1 is including with rental bike)

1 bike lock (including with rental bike)
Bike maintenance
Emergency repair kit : 1 or 2 tubes, patches, pump, tire levers, drift chain and quick couplers, derailleur hanger, multi-tool

Daily use kit : Foot pump, cloth, oil, brake pads, spare tire
Other
Suitcase ( for transporting personal effects in luggage transfer)

Change of clothes for the evening

Warm jacket for the evening

Jersey and towel

Set of Toiletries

Mobile phone and charger